At the beginning of 2010 we arguably had no real blueprint to understand the dramatic social, economic and psychological impact that would result from the global population being tethered to the Internet 24/7.
Apple's pioneering of smartphones was undoubtedly the driving force behind most of the changes over the last decade; constant connectivity has helped improve productivity and birthed new career paths, but also disrupted nearly every industry that flourished in the 20th century.
Traditional journalism has been damaged by social media giants like Google and Facebook, both of which have taken full advantage of their captive, addicted audiences.
The rise of the social media influencer has disrupted traditional notions of celebrity and created a new pathway for marketing that is both insidious and effective. Digital marketing is a relatively new concept still, and apps, websites and Instagram are the three pillars that guide businesses forward.
So, what will the next decade bring?
We've already begun our journey into the 2020s, with the tail end of the 2010s acting as a trial period for artificial intelligence, big data and the gig economy; climate change is a real problem that also needs to be addressed; and geopolitical tensions were already on a knife's edge within the first few days of this new year.
How we approach these new technologies and pressing challenges will ultimately define this decade, but it certainly pays to be optimistic and proactive!
Below is an early-stage guide to the 2020s; a decade with endless potential and opportunity. We reached out to Australia's and the world's leading futurists, researchers and business leaders to find out what they think will change the game.
Artificial Intelligence will serve, not rule
If you ask Elon Musk, artificial intelligence (AI) will cause the downfall of humanity.
While Musk's vision of a society controlled by machines and for machines (à la The Matrix) is certainly terrifying, it is hopefully not the route we'll go down globally. I maintain hope that we're smarter than that!
However, this decade will undeniably be a turning point for AI technology, which is still relatively in its infancy.
Google's work with quantum computing technology is breaking the boundaries of what humanity previously thought was possible for machines to do, and the impact of quantum computing on AI technology should not be understated.
If you've been impressed by what AI can do now, you're going to be blown away this coming decade. Just take a look at what Australian tech entrepreneurs have already been able to achieve.
AI can already speak to us online, compose music and make art that sells for a bucketload of cash.
If Google has its way we'll soon have our very own personal assistant on the cloud that's able to book appointments, contact people on your behalf, and organise to have your suit dry-cleaned. It's still January but this decade is already looking a lot like Spike Jonze's Her [2013].
According to Loo Wee Tek, head of consumer electronics at Euromonitor International, AI will seamlessly integrate into our daily lives like never before this decade.
"Robots have been in use since the 1960s. What makes robots in Industry 4.0 any different? The most important difference today is the usage of AI in robots, which will drive our smart world forward," says Tek.
"Robots are mainly deployed in industrial applications but consumer-facing robots are increasingly making inroads into our daily lives."
"Robots will replace tasks and repetition, not jobs and certainly not humans. Rather, robots and humans will sit side by side. The industrial world will still be the main driver in robot adaption as the world struggles with an ageing society and faces and increasing cost of labour. Backed by maturing algorithms and machine learning, AI-driven robotics is a tool to achieve precise automation and avoid manmade risks in a wide range of industrial situations, especially manufacturing, assembly and logistics."
Digital Marketing will be smarter than ever before
At the turn of the last decade social media was just taking off.
Facebook was relatively new, and Instagram was still a photo editing app.
A lot can happen in 10 years.
It's impossible to understate the impact social media has had on the world of marketing. Overnight the industry was flipped on its head; old rules were thrown out and young, social media savvy kids ruled the block. 'Content creator' was hardly a job title, and if you described yourself as an 'influencer' you'd likely be carted off to an asylum charged with delusions of grandeur.
So, if the 2010s were the era of Instagram and 'content', what will the next decade bring?
I'm sure influencers hope it's more of the same, but according to Colin Barnard, commercial director of Criteo ANZ and former head of retail at Google, AI will rule.
"New technologies are often labelled as revolutionising the marketing industry but more than ever marketers must distinguish between potential game changers and jargon," says Barnard.
"Deep Learning is often seen as the solution to almost all problems in advertising but in the new decade marketers will come to realise that it shouldn't be the only ace up their sleeves."
"For context, Deep Learning is rarely used in bidding stages but instead for precomputing features outside the critical path. Marketers will realise that these features can be fed into much simpler, traditional Machine Learning models or a logistic regression model with higher speeds and lower latency to generate even better results."
"Deep Learning will continue to play a role in marketing strategies but only in the wider context of Machine Learning, including tree-based and regression models and self-organising AI networks."
Will traditional retail survive?
Australian retail had a pretty disastrous 2019. A number of high-profile, legacy retailers have fallen into administration or have been forced to close a number of stores as both the economy and the landscape has shifted.
If the theme of retail in the 2010s was all about e-commerce, the 2020s will be all about customer data and seamless experiences.
Perhaps the best signifier of the unknowable future is Amazon's experiment with its own bespoke convenience store concept.
Dubbed Amazon Go, customers simply walk into the store, pick up what they want off the shelves, and walk straight out. No human interaction required.
The catch is you need an Amazon account which automatically deducts the price of your purchase from your credit card.
You might also need to surrender some privacy too; the stores are filled with cameras documenting your every move. Step into one of these stores and Amazon will track how you walk around the store, what items catch your attention, and which items you've picked up and put back on the shelves (expect an imminent Instagram ad promoting that rejected product ten minutes after you leave the shop though).
Coles has recently announced that it too is trailing similar 'seamless retail' in Australia sometime this decade too. Whether it can outpace the bottomless pile of Amazon cash though is yet to be seen.
Anders Sörman-Nilsson, futurist and creative director of research and strategy company Thinque, says seamlessness will shape retail this decade.
"Seamless transactions will definitely be the consumer expectation in whatever retail context we're in, particularly in situations where we're frequent customers," says Sörman-Nilsson.
"There will be an expectation; if you're a frequent customer of David Jones or Coles for example having to pull out a credit card will almost seem like an afront and will highlight to you as a client if you're data-centric at all that this particular brand doesn't really know or trust you."
Australian brands and retailers that have failed in the 2010s often chalk up their defeat to their unwillingness or failed attempts to embrace ecommerce. This trend is likely to continue into the 2020's, but Sörman-Nilsson says that retailers that stand up to online by implementing exciting, new technologies like virtual or augmented reality in-store will allow them to thrive.
"Let AI and technology do all the boring stuff. Let robots manage your inventory and restocking; all of those menial things that retailers have to do, and instead retrain your staff to be really human and customer facing," says Sörman-Nilsson.
"All of a sudden your customer service staff sound professional because they've been able to augment and amplify their human intelligence, human empathy, and shared experiences with technology."
"I think that's a wonderful marriage of artificial intelligence with human intelligence. That's what I believe the future of retail is all about."
Get ready to Pay As You Go
I know I don't only speak for myself when I say Uber has changed our lives.
For better or for worse, the pay as you go model of Uber has flipped a number of industries right on their heads.
Taxis are basically obsolete, restaurants are in many cases condensed into two or three food delivery apps, and even outright owning a bike (or a scooter if you live in Brisbane or Adelaide) is unnecessary.
Euromonitor International dubs this new economy shaped in Uber's likeness as 'frictionless mobility'; expect to see this concept broadened as technology continues to advance at a rapid pace.
One of the first industries likely to be completely disrupted this decade will be the automotive industry. Why own car when you hardly use it, live in the city, and it's cheaper to rent one for the short period of time that you need it?
Australian businesses like Carly are spearheading the movement in Australia, offering early adopters the option to subscribe to a fleet of vehicles and receive a new model as one's personal lifestyle changes.
Euromonitor International Cities Consultant Fransua Vytautas Razvadauskas says the pay as you go model will take over this decade.
"As urban population densities rise, the predominant mobility model of private passenger car ownership has passed its sell-by-date," says Razvadauskas.
"The old model presented an array of unwelcoming problems, such as congestion, pollution and traffic accidents."
"The availability of fast broadband internet and smartphone apps paved the way for numerous mobility services, such as ride- and scooter-sharing schemes to complement existing public transportation. This fostered the Frictionless Mobility trend the notion of making mobility a seamless experience, providing fast, convenient, efficient and cost-effective consumer travel."
"Indeed, the mobility-as-as-service model will be one frontier for growth. Urban mobility is headed towards a seamless experience, covering the entire journey from the first to the last mile with consumer convenience in mind."
And if Silicon Valley's experiments with driverless (and flying!) cars manages to take off in Australia, expect your ride-share to arrive at your doorstep without a soul inside. The perfect time to sit back, relax, and catch up on Business News Australia's content. What a dream.
Energy will adapt to community demands
If the bushfires that have torn through a large part of rural Australian and killed around a billion native animals (a conservative estimate!) are anything to go by, it's likely we'll witness a massive rethink about energy this decade.
From electric cars to energy sharing and renewable energy, this decade could see humanity shift into a new gear and leave behind the technologies that powered the last industrial revolution.
According to Andrew Richards, CEO of the Energy Users' Association of Australia, how we share energy will be one of the key tenants underpinning the next energy revolution.
"Distributed energy is the new normal and in 2020 it will continue to be deployed at a rapid rate requiring significant upgrades to our network (and potentially changes to the way the market works)," says Richards.
"Political and public pressure on reliability will escalate putting increasing pressure on the market operator and industry participants. This will lead to continuing pressure on the need for dispatchable energy in 2020."
"However, we hope to see the development of a co-funding and risk sharing approach to the Integrated System Plan and greater coordination of energy and climate policy across state and federal jurisdictions. We also hope to see the gas producers and pipeliners work collaboratively with energy users to resolve the gas crisis."
During the last decade entrepreneurs have been looking into new ways to not only produce, but store electricity.
Even Elon Musk joined in the energy race when he built the world's largest battery storage plant in rural South Australia.
According to Chris Thompson, co-founder and co-CEO of Amber Electric, a new energy retailer, batteries are the future.
"We expect 2020 will be the year where the promise of household batteries, EVs and other smart devices being orchestrated to create value in the energy market will be realised at scale," says Thompson.
"This is being driven by the accelerating uptake of these technologies combined with new business models like Virtual Power Plants and Amber's wholesale pricing model which give customers the opportunity to unlock the full value of these devices."
Gaming will reign supreme as entertainment, but not as you know it
Whether you're a regular gamer or not, there's no denying the fact that video games have fast outpaced traditional forms of entertainment.
Video games are very big business. According to video games analytics provider Newzoo the industry was collectively worth $148.8 billion globally in 2019. It's a sum that dwarfs the film industry, which comparatively was worth a paltry $35.3 billion last year.
So, if video games are the future of entertainment, what can we expect going into the new decade?
According to University of Sydney lecturer in 'Digital Cultures' Dr Mark Johnson the industry outlook is somewhat dire for consumers.
"As we enter the eighth decade of video games - a medium with a longer history than most think - the games industry is in many ways more polarised, and more contested, than ever before. Game ownership is becoming ever more precarious," says Dr Johnson.
Dr Johnson cites the industry shift away from video games that come complete in the box from day one to the concept of 'games as a service', and games that increasingly include gambling mechanics as a way to generate piles of revenue.
In terms of trends to look forward to over the next decade Dr Johnson points toward esports.
While there is chatter about a potential 'esports bubble' due to pop any day now, the numbers tell a story of a fledgling industry ready to go mainstream.
In 2019 alone the world of esports generated $1.1 billion, with the majority of the revenue coming from sponsorship ($456.8 million) and media rights ($251.3 million).
This is great news for Australian companies like Mogul (ASX: ESH) and Emerge Gaming (ASX: EM1) who have been competing to develop the infrastructure on which the growing industry is to survive upon.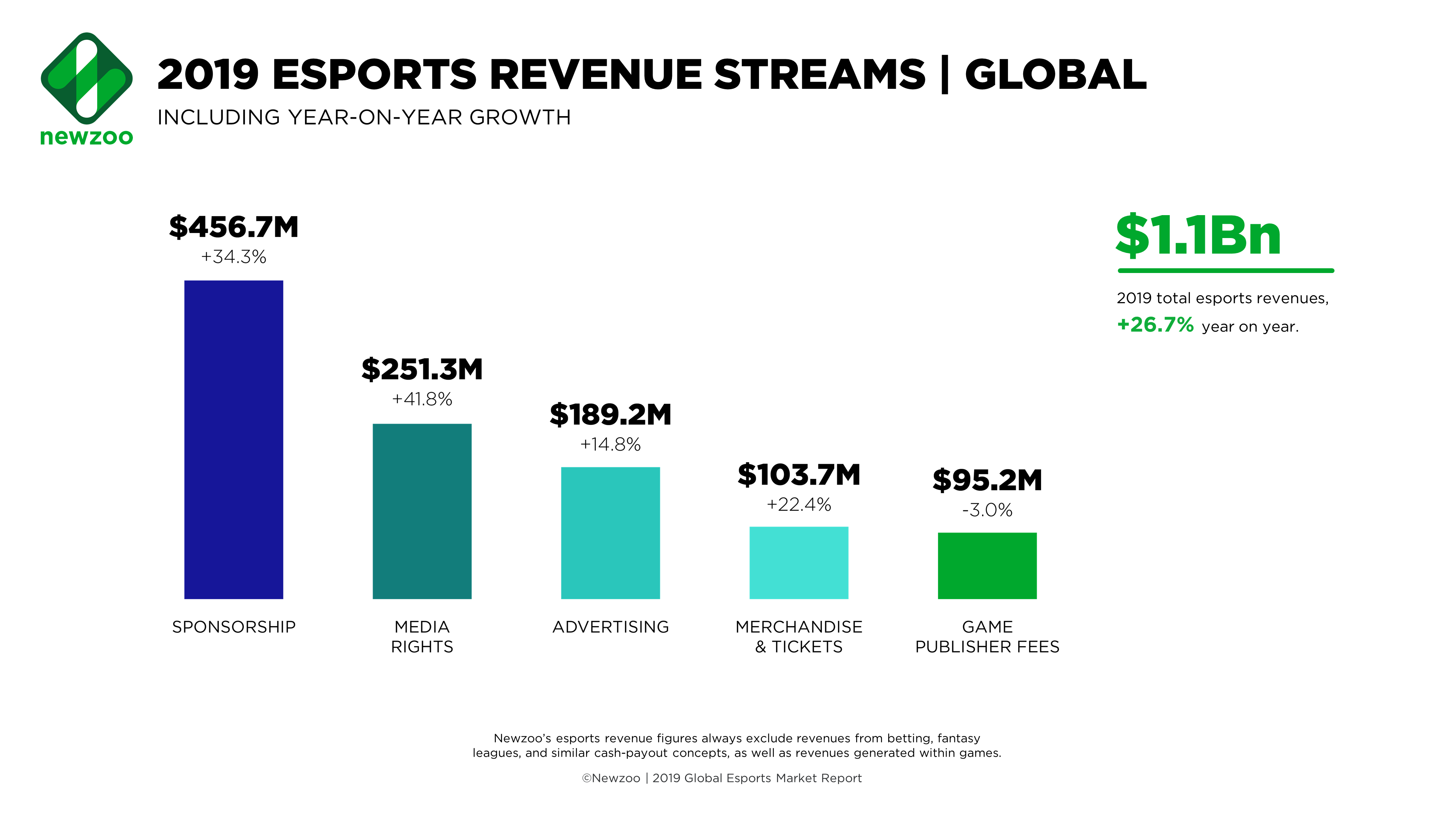 Dr Johnson also points to emerging technologies that could shake up the video games industry over the next decade.
In particular he is interested in seeing how Google's video game streaming service Stadia (like Netflix for video games) will impact the industry.
Virtual Reality (VR) and Alternate Reality (AR) games are still hovering on the cusp of mainstream and could very well make their splash this decade. The runaway success of Pokemon GO is certainly a blueprint many companies will look to replicate.
"Across all these different phenomena, the games industry brings in more profits than the film and music industries, and remains at the heart of leisure time activities for over a billion players around the world," says Dr Johnson.
"This is to say, there is a lot at stake in the future of digital games - they cannot be ignored by anyone looking to understand the technology and culture of contemporary digital existence."
Business News Australia
Get our daily business news
Sign up to our free email news updates.