TIRED of co-working spaces or conventional boardrooms and serviced offices? So were Lisa Moricz and Robin Maini, the owners of a new high-end hybrid of sorts, The Corner Office, located in the heart of Brisbane's CBD.
The duo describe the hub as the offspring of a New York lounge bar, first-class airline lounge and high-tech boardroom, where there is always a concierge on service.
It's well-planned, taking four and a half years from idea to launch. Membership will be capped at 300.
"Basically, we think this marks a new generation for professional business destinations," says Moricz (pictured) of the property, which is positioned on the corner of Adelaide and Macrossan Street.
"We have travelled a lot for work over the years and it's always a challenge to have a place you can sort of call your own, where you can do business or catch up with associates - and has great, consistent service.
"Shared spaces, serviced offices and cafes were either too informal, noisy, or expensive, and never gave me the confidence that it was going to be a positive experience."
Moricz and Maini own business strategy, training and development company Elite Point 3.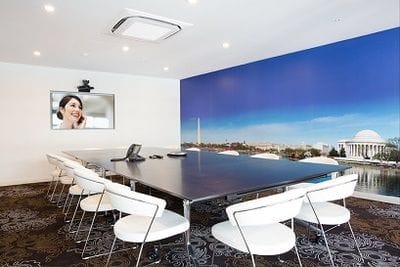 Maini has also long served as the president of the Valley Chamber of Commerce, which includes CBD, Bowen Hills and Newstead.
Years of catering to others means they have learnt the value of good service, and the reward of going that one step further.
"There are three things people like in work situations that we have brought to the Corner Office," says Moricz.
"Ambiance firstly - a lot of other places out there are far too sterile. We have quality fixtures and furnishings which are probably borderline female.
"High-speed technology - even some of the biggest corporations have boardrooms and meeting rooms where there is just a single camera for video conferencing that keeps skipping anyway.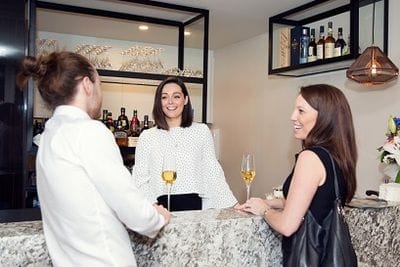 "Then great service - which is what we are all about in the leadership business. Our big selling point is bringing members their food, drinks, paperwork on call."
Maini says another bonus is guests receive the 'The American Express Black Experience'.
"We are of course fully licensed, but you won't see Johnny Walker Red in our bar - we're all about the premium Black experience," says Maini.
"Aria, Char, Jellyfish, Blackbird and e'cco have all agreed to give us guaranteed reservations no matter what until 12pm because we will be sending them business everyday anyway."
Get our daily business news
Sign up to our free email news updates.