The owners of iconic Australian confectionery company Darrell Lea are capitalising on trends towards more frequent and healthier snacking, through the acquisition of eight brands in the growing market segment.
RiteBite Group, an entity recently formed by Darrell Lea's Sydney-headquartered owner Quadrant Private Equity, last month purchased the brands The Bar Counter, ThinkFood Munch, Well Naturally, Smooze, CrispyFruits, Power Superfoods, Planet Food and Systemax.
RiteBite CEO Tim York (pictured below) is unable to reveal the value of the deals, but notes since the Quadrant takeover in January 2018 the company has spent close to $100 million on a new plant and acquisitions.
"We were looking at some adjacent categories that looked attractive and health snacking ticked the boxes in a few areas," York tells Business News Australia.
"One, it's a very high growth segment; two, there's a lot of customer loyalty in that segment; and three, it's quite a fragmented supply base.
"In grocery I think there are close to 150 suppliers in this space and through making these acquisitions we can be one of the largest with close to 10 per cent market share," he says, noting the Australian market is valued at more than $1 billion.
The executive sees synergies between Darrell Lea and RiteBite's new healthy snack brands, but both businesses will still be run separately.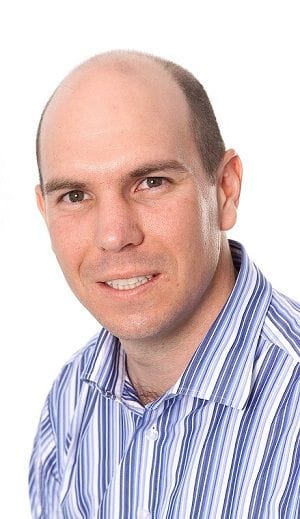 "From a procurement perspective the supply base for both has a reasonable level of overlap; the manufacturing processes are relatively similar and the major customers are the same, being Woolworths, Coles, Metcash, IGA," says York.
"The number one thing we think we can bring is scale to the category, and with scale it allows us to invest in category insight so we can get really under the bonnet and work out what is driving the success of the various products, and then look at how we can amplify that with new product and distribution gains.
He explains consumers are changing the way they approach eating with more snacking occasions throughout the day.
"I think Millennials are eating four to six snacks every day, but equally they're looking for food that's got better nutritional profiles, so we've gone for what we think are the leading protein snack on-the-go style products, and the brands we've acquired I think have got some critical mass in those areas," he says.
"We don't see any of these brands will be supported by large above-the-line campaigns; it's a space where consumers are actively seeking solutions, so our focus will be on digital and social media, brand ambassador campaigns, and ultimately quite a lot of sampling so people have an opportunity to taste the food.
"We see taste as the number one attribute in any food product, and while that's critical in confectionery products, it's equally critical in healthy snacking."
He says the primary plan is to grow these brands through distribution gains and innovation, but he "wouldn't rule out making further acquisitions in the space".
The company also plans to bolster its international presence, starting with New Zealand where it already operates and then in the US.
"We anticipate 20 per cent of the company's business profits to be generated from healthy snacks within three years, underlining RiteBite Group's vision of meeting the evolving and health-focused snacking preferences of Aussies," says York.
"At the moment we have a very strong New Zealand business and we see quite a lot of distribution gaps in the brands we've acquired in terms of bringing them across the Tasman into New Zealand.
"Then we export somewhere between 10 and 20 per cent of our sales into North America as a logical next phase, but we recognise the US is a big market that has quite a lot of differences to Australia so we'll take our time in understanding what are the best products for putting our products into that marketplace and how best to launch them."
The move represents a big shift for a company has built its business catering to sweet tooth customers, but does this mean healthy snacks are taking a bite out of the market for chocolates and lollies?
"We're not seeing that impacting our confectionery business in that I think the products we sell are recognised as treat products and people fit them into their repertoire accordingly," replies York.
"But there is a whole transition from three set meals a day to a higher number of smaller snacking occasions, and that's where we see the opportunity."
Never miss a news update, subscribe here. Follow us on Facebook, LinkedIn, Instagram and Twitter.
Business News Australia
Get our daily business news
Sign up to our free email news updates.