The Government's Smart Traveller page has advised all Australians to reconsider the need for any non-essential travel, regardless of their destination, age or health.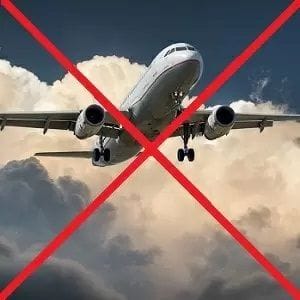 This represents an upgrade to Level 3 Travel Advice.
"This is a global advisory in light of the widespread nature of the COVID-19 outbreak and the significant measures in place to curb it," the page advises.
"Individual country advisories may not yet display a 'reconsider' advice level. You should nevertheless reconsider your need to travel to all destinations.
"These country pages will be updated and remain an essential of source of information on country-specific risks and contact information."
Smart Traveller also says Australians who are overseas and can't or don't want to return to Australia should follow the advice of local authorities.
The advice was made for two principal reasons:
You may be more exposed to contracting COVID-19 while travelling overseas. You may come in contact with more people than usual, including during long-haul flights and in crowded airports. Health care systems in some countries will come under strain and may not be as well-equipped as Australia's. If you're sick, you may not have your normal support networks.
Overseas travel has become more complex and unpredictable. Many countries are introducing entry or movement restrictions. These are changing often and quickly. Your travel plans may be disrupted. You may be placed in quarantine or denied entry to some countries, and you may need to self-quarantine on return to Australia. Think about what this might mean for your health, and your family, work or study responsibilities.
Contact your airline, travel agent or insurance company to discuss your travel plans and options for cancelling or postponing current bookings, or to arrange flights back to Australia.
Adelaide Airport has also just released its passenger numbers for February, and international travellers have been on the decline.
International passenger numbers through Adelaide Airport reduced by approximately 11 per cent in the month of February, and the Airport says the level of reduction has accelerated further into March.
Domestic passenger numbers reduced 0.5 per cent in February but further reductions have been forecast by Virgin and Qantas.
Updated at 4pm AEDT on 13 March.
---
Get our daily business news
Sign up to our free email news updates.