A GOLD Coast creative agency is proving it is in tune with global design trends after signing a deal with US celebrity record producer and former American Idol judge Randy Jackson.
The Arundel-headquartered 40/40 Creative has been selected to design the branding for the debut album from pop rock group North of Nine - the latest signing by Jackson.
"Randy's talent manager had been following us on Instagram and had wanted to work with us for a while, but was just waiting for the right project to come along," says founder of 40/40 Creative Nic Nichols (pictured).
"The studio had been building hype around the release of North of Nine's first album all last year, and while there are obviously a lot of designers in LA, we best fit the brief for them for this project."
The brief given by North of Nine included designing cover artwork and all related branding for the album, titled Im@gine, which was released on January 1.
The album, which boasts a black-and-white illustration of a ladder reaching moon and stars, has already led to referrals for 40/40 with other potential international clients.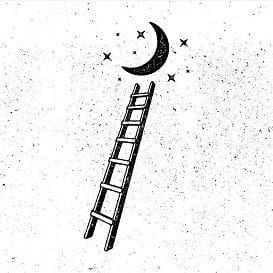 Founded in 2012, 40/40 has worked with brands such as Super Retail Group (ASX:SUL), ADCO, Isacol and Sudocream.
Nichols says it is the company's online presence that is attracting big name clients.
"A lot of clients are now finding us through our website, or through Instagram or the other social media platforms," he says.
"Our aim was to expand to offer our services to the international market, and the internet has certainly opened those doors for us.
"People jump on our website and they can see that it is a bit fun and cheeky, and that we don't take ourselves too seriously, but also that we are able to do a range of projects really well.
"We are a collective of talented artists, designers, photographers and illustrators who are progressive and passionate, yet have the experience and credentials to fill briefs for clients across the board, whether the project is a really slick corporate website or a funky street mural in Surfers Paradise."
Nichols was a finalist in the 2015 Gold Coast Young Entrepreneur of the Year Awards, an initiative of Business News Australia.
Get our daily business news
Sign up to our free email news updates.