AFTER a decade in the proverbial closet, ANZ has shocked the nation by coming out as GAYNZ.
Suspicions were raised last year after the bank's GAYTMs popped up around Sydney during the Sydney Mardi Gras celebrations as part of their decade-long support of the Sydney LGBTI event.
In honour of its 10-year commitment to the LGBTI community, the bank's branch on Sydney's Oxford Street has been refurbished and rebranded as a GAYNZ branch.
Say goodbye to boring blue carpet and mechanical, plastic ATMS, and welcome the new face of ANZ which incorporates baroque-inspired décor, marble floors, hand-painted murals, and fabulous GAYTMs.
As reported by Pedestrian TV, the branch even features a sculpture of the famous homosexual penguins from Denmark's Odense Zoo.
Chair of ANZ's Diversity Council, Mark Hand, says the expression of diversity at ANZ is part of the bank's culture.
"Diversity, inclusion and respect is an important part of what we do at ANZ so we are particularly proud of our partnership with Mardi Gras which started because our staff passionately believed in supporting the cause 10 years ago," he says.
"Over the past few years we have had an incredible response to our GAYTMs, so it was only natural to take things to a new level to celebrate the milestone.
"We thought transforming the Oxford Street branch and naming it GAYNZ was a fitting way to demonstrate our continued support for the LGBTI community."
Part of the GAYNZ cause sees the bank working with Twitter to develop a rainbow-coloured flag emoji, which will appear whenever #GAYNZ is used on the social media platform.
GAYTMs will also be returning to the George Street and Pitt Street branches.
ATM operator fees from the GAYTMs will be donated to Twenty10, a not-for-profit organisation working with and supporting people of diverse genders, sexes and sexualities, their families and communities.
Head to GAYNZ's Facebook page to watch the glorious transformation of ANZ into GAYNZ.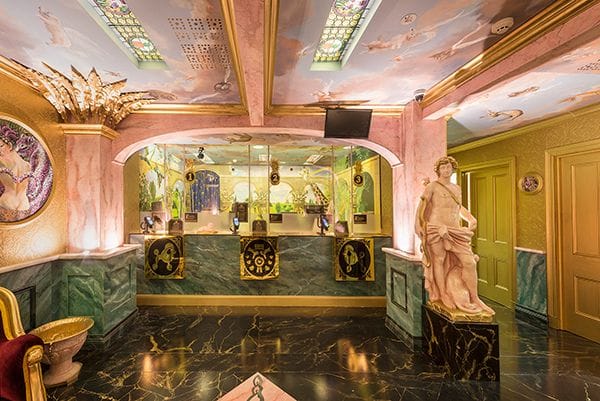 Get our daily business news
Sign up to our free email news updates.