Having good number crunchers and advisors can mean the difference between failing or thriving in business.
That's something many of the entrepreneurs in this group know well, having built companies that help other businesses find their feet financially.
Aside from a handful of accountants, the #71-80 group is an eclectic bunch of fashionistas, brewers, circular economy proponents, real estate agents and even a high-profile modelling agent.
---
71. Kris Simmons (35) & Simon Livingstone (33)
Simmons Livingstone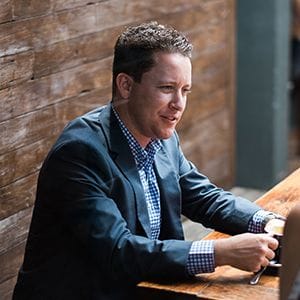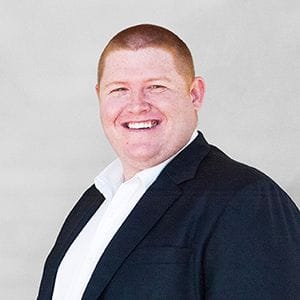 It has not taken Simmons Livingstone long to become a dominating player in Queensland's accounting and financial planning sector.
Founded six years ago by Simmons and Livingstone, the group's team has grown to more than 30 employees.
The duo put this growth down to the service they provide.
Clients no longer go to an accountant expecting just to get their tax done, they want a one stop shop in which they can get all their accounting and financial needs met.
But to get to the point where they were that one stop shop Simmons and Livingstone had to do a bit of soul searching.
"We identified a few years ago that we lacked a full breadth of services which our clients were looking for," says Simmons.
"Seeing an accounting was no longer just about getting your tax done - clients now expect a complete end to end, one stop shop where they can get all their accounting, tax and financial needs meet under one roof."
As such, the duo built a complete financial planning division, which now has two partners and 20 employees.
"This involved significant investment in both time and money but also the courage to believe that it was the right thing to do for our firm and our clients," says Simmons
"To stay relevant we needed to provide a greater breadth of services to our clients."
Based on the Gold Coast, Simmons Livingstone now offer their services in South East Queensland, Brisbane, and Newcastle.
---
72. Nick Hill (34) & Andrew Walker (35)
Walker Hill Chartered Accountants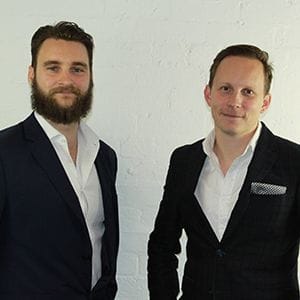 For Nick Hill and Andrew Walker, working for the big accounting firms wasn't their style.
A firm that reflected their values, goals and visions simply didn't exist. So they did what any good entrepreneur would do and founded their own company.
Walker Hill is an accounting firm for the modern generation with an aim of challenging the status quo.
"Starting from humble beginnings, we have been able to create a work culture that is driven yet enjoyable to be a part of," says Hill.
The place is truly a one-stop-shop: all correspondence with the firm is included in a single upfront cost, reducing the confusion surrounding fees and mystery bills.
Walker Hill tailors its advice depending on the client, whether that be for tax work or CFO services; the pair wanted to build a firm that's for any business owner at any stage of their journey.
Walker Hill Chartered Accountants are technologically savvy and use digital marketing through newsletters, social media, and a regularly updated blog to keep clients on top of the major developments in the financial world.
"By embracing technology, Andrew and I have also been able to change some processes of the business, such as creating an up-front payment method to help eliminate debtors and have a cloud-based business which results in greater flexibility and a predominately paper-free office," adds Hill.
---
73. Reuben Bergola (29)
New Wave Accounting and Business Advisory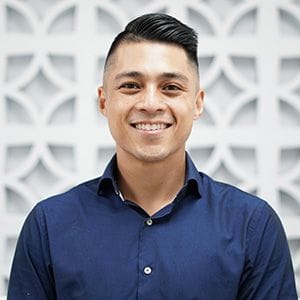 While the crux of Reuben Bergola's business is accounting, he's all about borrowing the best ideas from other industries to help New Wave stand out.
"I've focused on being a different type of accountant in the past 12 months - we are trying to move away from that traditional practice model," he explains.
"I have been looking at ways to scale from other industries like marketing and digital. Social media marketing is a big point of difference, I don't think other accountants are really doing it at all."
New Wave is a completely cloud-based firm which helps small businesses with tax and advisory services.
Bergola's clients are based all around the country and generally fit the bill of young e-commerce or influencer-based businesses that need a flexible and agile service.
Using accessible technology to address customer needs and concerns is where New Wave's point of difference lies.
"The way we are doing it is through a number of funnels, it is about taking people through a journey," says Bergola.
"We are trying to hit their pain points through videos and webinars, those kinds of things. We pretty much don't do physical networking anymore."
Within the next year, Bergola aims to more than double New Wave's business while continuing to take on new clients nationwide.
---
74. Matthew Nikolai (34) & Joel Prokic (30)
G1 Asset Management, Tech to Country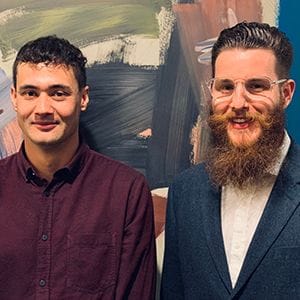 Entrepreneurship started early for Prokic, sowing the seeds for business development that has now been 13 years in the making.
He founded his own retail computer sales business while still in high school, but after a while he realised the business model just wasn't viable.
This demanded a restructure, going from a retail focus to a more corporate-oriented approach that tackled a key emerging issue e-waste.
G1 Asset Management was then formed in 2011 offering IT lifecycle services to businesses, government and the education sector.
"Essentially we collect, test, data wipe IT equipment which we sell if possible and recycle if not possible. We also offer IT relocation services and IT deployment services across Australia," says Prokic, whose company is based in Yatala, Queensland.
In late 2017 a second facility was opened up in Sydney, and in the following year G1 was accredited for 5x standards around quality, environment, safety and e-waste.
In 2019 Prokic and Nikolai launched a new initiative called Tech to Country, empowering Australian enterprise and government to donate end-of-use IT assets to indigenous communities while maintaining complete data security and compliance to Australian ISM controls.
"No other leading secure Australian IT disposal business currently offers a genuine social benefit for Indigenous Australians from end-of-use IT equipment," says Nikolai.
---
75. Bianca Roccisano (34) & Bridgett Roccisano (28)
Bianca and Bridgett, Booby Tape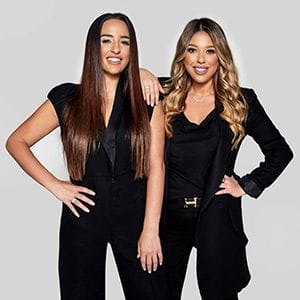 Bianca and Bridget Roccisano's story is one of two sisters teaming up to do something their own way.
After cutting their teeth as two of Melbourne's most in-demand stylists, the duo launched their own fashion label: Bianca and Birdgett.
Their business has since taken flight, in part thanks to some helpful celebrity endorsements but mostly due to their stunning designs.
Things hit a high when Married at First Sight's Ines Basic wore their now iconic 'manila folder' dress in a beautiful shade of raspberry, causing the dress to sell out overnight.
In July the pair diversified and launched Booby Tape; a breast lift tape that has already received an overwhelming response globally.
The pair signed distribution deals with some major Australian retailers for Booby Tape including Chemist Warehouse, Myer and David Jones.
The launch for Booby Tape in Los Angeles was attended by a who's who of influencers and celebrities including Heidi Montag, Tammy Hembrow and Tana Mongeau just to name a few.
---
76. Ana Gavia (27)
PINKCOLADA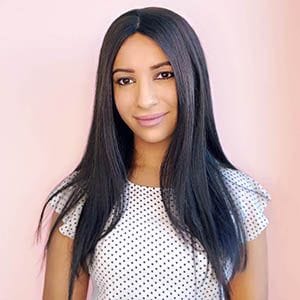 As a university student Ana struggled to find quality swimwear at a decent price, so she founded Pinkcolada.
That was last year, and since then the fashion line has seen considerable growth with its exclusive designs now sold in Australia and global markets including the United States.
While her university degree was a double major in medical biotechnology and nutrition at Deakin University, she believes it is her strong left brain/right brain connection that helped her find success in the world of fashion.
"Often creatives just go along with their creativity when they would be better thinking logically," says Gavia.
"You are going to make a lot of mistakes. Science set me up to approach everything, including my business, like an experiment. It encourages me to step back and say, OK, from a financial and logical perspective, is this actually a good idea?"
Besides her methodical approach, Gavia is set apart by the fact she designs everything herself.
There's a view that Pinkcolada is for the "free-spirited fashionista" with a case of wanderlust.
Gavia carefully selects colour palettes each season that are inspired by exotic destinations all around the world.
"The second half of this year has been crazy, to be honest, I'm just trying to figure out my role and figure out what I can delegate," she says.
"I've come to the conclusion it's impossible to do everything by myself. I have staff but at the same time there are parts I don't want to let go of, so at the moment, it's just finding the right people to put in control. I've been working seven days a week since I started."
---
77. Luke Vaughan (31)
Crown Realty International, Acquire Enterprises, Coastal Equity Partners, ADV Collab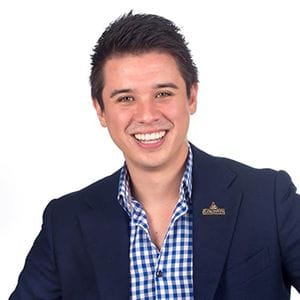 Real estate agencies and property managers are a dime a dozen on the Gold Coast.
To stand a chance at surviving the industry, let alone thriving in it, property entrepreneurs need a very specific edge.
Crown Realty International founder Luke Vaughan first discovered his niche in the Q1, arguably the Gold Coast's most iconic building.
Not content with remaining as a conventional real estate firm, Vaughan's focus instead became project marketing.
Over the past eight years, Vaughan's company has been the number one sales agency for the Q1, having transacted a total of 125 properties within the building.
His goal is to become a powerhouse firm with a 'family office' feel, a concept which is popular among high net worth families in Asia who appreciate a more personal touch.
"We aim to fill that niche and help service the international clients we meet through our new project marketing abroad in this way for their needs in Australia," says Vaughan.
"To give you an interesting example of how far I have gone with this concept, I have an international client that is politically connected and a General in his own country and during my last visits for meetings he asked me to source him Australian wine to export to his country."
"Since his request I have changed one of my existing businesses and set it up with a Wine Export License from the Grape and Wine Authority in Australia."
Going the extra mile has paid off for Vaughan who, in the past 12 months, has set up new offices in Cambodia and Vietnam.
---
78. Andrew Bell (27)
Nifty Loans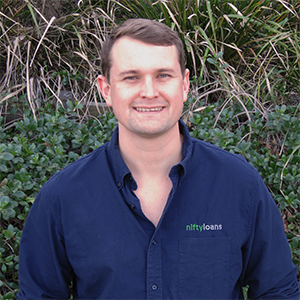 Andrew Bell was just 24 when he founded his personal loans business Nifty Loans.
As a Millennial himself, Bell realised he knew what the loans market required and what it would take to get young Australians on board.
His company has grown significantly over the last three years, in part due to the changing nature of the financial industry, but mostly because of his transparent methodology powered by technology.
Nifty falls into an interesting category of small loans, and targets Millennials and pensioners who need a leg up to get ahead.
The group offers personal loans via an online channel that ensures fast outcomes and efficient services for clients.
The group's efficiency is key to Nifty's success; after automating many of the once-manual processes, Bell is able to quickly process loan applications and get the money out as fast as possible.
With the introduction of instant banking earlier in 2019 Nifty has taken the simplification of its systems even further, allowing the group to transfer funds to borrowers in less than 60 seconds.
---
79. Katie Jones (30)
Country Girl Management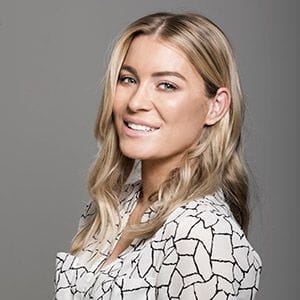 Jones' modelling and confidence-boosting agency Country Girl Management (CGM) has been in business for a decade, but in the last two years it has really come into its own.
She has built a community that now has more than 5,000 young women, of which five modelled in Melbourne Fashion Week and countless more have been empowered to live their best lives.
"CGM is the only one of its kind according to our research internationally. Our secret sauce is the empowering community we create and the transformations we provide young women," says Jones.
She describes the program as a "girl version" of Tony Robbins, promoting self-love by coupling self-development strategies and modelling together.
"Some of our models have gone from living on a farm to walking in fashion weeks and modelling with international brands," she says.
"We have launched girls into an international career and some of our girls have worked for brands like RUSSH Magazine, Universal clothing, Lee Denim, General Pants, Bonds Australia and the list goes on."
Jones now plans to take the formula global, and over the last three years she has launched CGM in New Zealand and Canada.
---
80. Michael McGovern (35), Dan Norris (39) & Eddie Oldfield (34)
Black Hops Brewing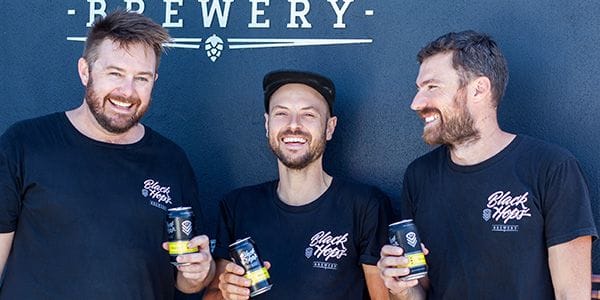 As prestigious as it was for the three mates behind Black Hopes to win the AIBA Champion Small Brewery Award last year, 2019 was their chance to grow the business and move into a heavier weight category.
In March they opened up their second brewery in the northern Gold Coast suburb of Biggera Waters, giving Black Hops the enhanced capacity needed to take its unique beers interstate and beyond.
And it wasn't long before the trio showed they could easily compete in the big leagues, winning the national title for Champion Brewery at the Royal Queensland Food and Wine Show (RQFWS).
It was their 'Hornet IPA' and 'Code Red' beers in particular that caught the judges' attention, and at this year's Australian International Beer Awards they won the trophy for the country's best reduced or low alcohol beer.
"Black Hops is one of Australia's most award-winning and fastest-growing craft brewing companies," says McGovern.
"Black Hops has shown true market innovation through advancements in brewing techniques, new equipment design and new beer style developments which have been recognised by the Australian Government through their Research & Development initiative.
"After building and opening one of Queensland's largest craft breweries, we are looking to expand throughout Australia with strong relationships with the country's key retailers."
Following the sale of Gold Coast-based (and AIBA large brewery champion) Balter's recent sale to CUB, Black Hops shows there is still room to grow for the country's independent brewers. At the Independent Beer Awards in September, it took home gold medals for its Pink Mist and G.O.A.T. beers.
Black Hops' product is sold in more than 400 venues and bottle shops in Queensland, New South Wales, Victoria and South Australia.
---
Click below for this year's top 100
Get our daily business news
Sign up to our free email news updates.
Help us deliver quality journalism to you.
As a free and independent news site providing daily updates
during a period of unprecedented challenges for businesses everywhere
we call on your support