A QUEENSLAND company working to improve lithium-ion batteries has secured agreements with two international manufacturing companies to test its technology.

Nano-Nouvelle has a tin-based material with a 3D nanostructure that could replace layered graphite-copper in the anode of Li-ion batteries, with the potential to improve energy storage capacity by as much as 50 per cent.

CEO Stephanie Moroz (pictured) secured the prototype testing deal at the recent 18th International Meeting on Lithium Batteries, Chicago, USA. The meeting attracted more than 1,500 delegates from Europe, Asia, and the USA.

A focus on working with specialist companies that are smaller, less cost sensitive and are focused on improving performance fits with the Sunshine Coast-based company's early-stage technology.

"It is easier for them to look at a whole cell and adapt, whereas the larger customers are more fixed in terms of their options," says Moroz.

Working with nimble companies also allows Nano-Nouvelle to see how its own technology integrates with a variety of other battery components and also work on its industrial processes. "We need to scale up our processes and fine tune some of the interactions between our material and the rest of the battery. We need to work on the anode, the electrolyte, cathode and packaging; that all has an influence."

Batteries are at the forefront of scientific research worldwide, as they are seen as a key technology not only to make mobile phones last longer, but also in home storage and to integrate renewable energy into power grids by storing energy at industrial levels.

Batteries are made of three main components, the anode, the cathode and the electrolyte. Most lithium-ion batteries today, such as those in mobile phones, use graphite as the active material on the anode, but tin is a potential alternative. There are also a number of alternative chemistries on the cathode, for example a number of electric cars such as the Nissan Leaf and the Chevrolet Volt are using manganese on the cathode in their batteries.
Moroz explains the difference in the Nano-Nouvelle technology, "The structure of the electrode is different than the way anodes are made for batteries now. Currently, the particles of active material are placed in a layer on the flat copper foil. Thicker layers are required for higher energy, but it degrades the rate capabilities and the power you can draw from the electrode as the particles get further away from the conductor."

By making a high surface area, porous, 3D-structured conductor, and then applying a thin film instead of particles, the active material is in much better contact with the anode.

"The pores get up to about a micron in size. The structure we use most often is used in a paper making process and it involves having the nanofibers pressed together as a sheet."

Tin has three time the energy density of graphite, so "so you can have a higher energy volume with a smaller weight, aiming also to have a better balance between energy and rate".

"At the moment, there is a trade-off between power and energy and we are hoping to make that less of a trade-off, so we can increase energy without degrading the power."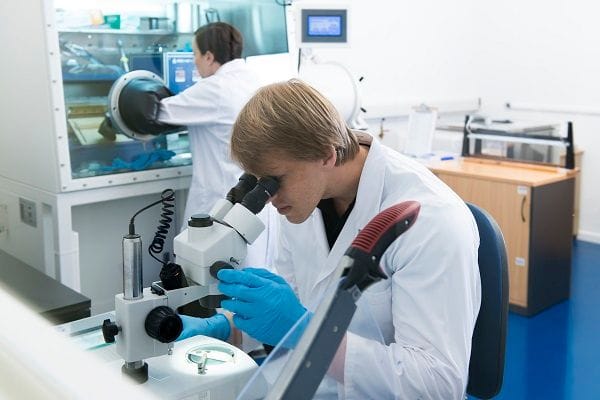 Moroz is from Vancouver, in Canada and says she 'took a bit of a zig-zag route" to get to the Sunshine Coast.

Her first employment was with Ballard Power Systems and she then moved to Germany where she worked on the company's automotive program with Mercedes. Her next role was in France, where she worked on internal combustion engines, before moving to Brisbane to work on nanomaterials in hydrogen storage systems and finally the Sunshine Coast with Nano-Nouvelle in 2013.

So what has Moroz noticed as she moved between countries. Are there different attitudes to innovation?

"I find there is more difference company-to-company, rather than country-to-country; in different companies there are different cultures of innovation."

What Moroz has found is that it is harder to develop partnerships with universities here, compared to Europe.

"Australia, in general has good education and good people, but probably a weak point here is the university focus. In Europe, there is really good collaboration between universities and researchers and they are aware of where industry is going and what is needed."

Nano-Nouvelle, as it exists today, was formed in 2011 when the company secured an injection of venture capital. Moroz came on board in 2013.
Help us deliver quality journalism to you.
As a free and independent news site providing daily updates
during a period of unprecedented challenges for businesses everywhere
we call on your support