Shares in founder-led Delorean Corporation (ASX: DEL) more than doubled on their first day of trading today as investors flocked to the $14 million initial public offering (IPO), as the company expands on a proven energy generation model developed at the Jandakot Bioenergy plant in Perth.
As a first of its kind in the country the project was built and managed for a third party, but Delorean now plans to own the anaerobic digestion facilities it develops, while also acting as a green energy retailer nationwide.
And with Federal Government goals to halve the amount of organic waste going to landfill by 2030, there are strong tailwinds in Delorean's favour. At Business News Australia, we catch up with founders Hamish Jolly and Joseph Oliver, who still own close to half of the profitable retailer and will be using most of the proceeds to build a new plant west of Shepparton, Victoria.
---
"For me it just feels good getting up in the morning and knowing that we're in a business that's on the right side of the ledger for renewable energy and climate change," says Delorean Corporation chair Hamish Jolly.
The entrepreneur founded subsidiary Biogass Renewables with group managing director Joseph Oliver in 2014, developing the WA facility for Richgro the following year and setting Delorean on its path as a leading builder and developer of bioenergy infrastructure.
"Cleantech Energy, our energy retailer, wholesales and retails that energy that's generated on site," says Jolly, whose group is forecasting EBITDA of $3.1 million for the current financial year.
"We've had five years of solid profit so we're going to the ASX on a profits basis. The lion's share of that's come from our electricity retail company here in Western Australia, which now has its licences to move across geographically into the eastern states."
The group is currently building an anaerobic digestion plant at Bordertown, SA for a CBH Group milling operation, as well as another for the Auckland City Council to take its waste and process it for energy.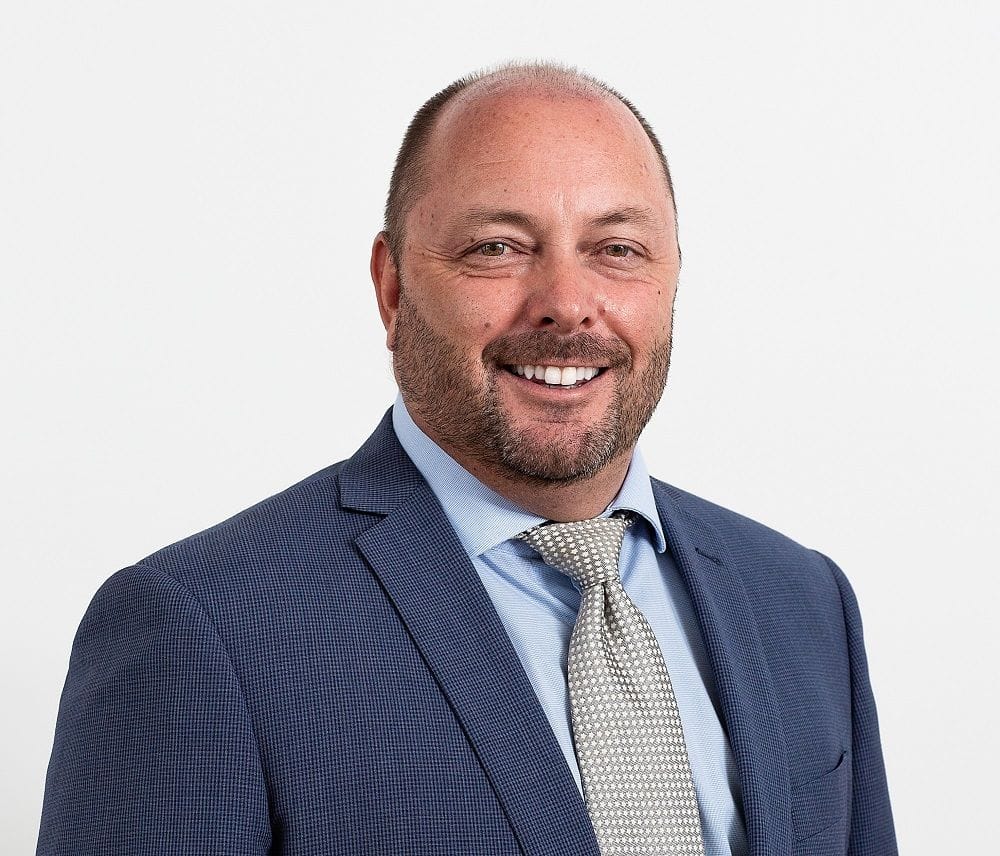 Delorean Corporation (ASX: DEL) founder and chair Hamish Jolly.
According to the prospectus, $13.4 million will go towards building a Victorian bioenergy project near Shepparton, while Delorean also has existing cash reserves of almost $5 million.
"We've got a pipeline of about $88 million across four projects, two of which are shovel-ready and two of which are in development," says Jolly.
"The whole strategy here is to grow our business out by applying investment capital to the development and ownership of our own projects, and the revenue pile will then grow, diversifying from third-party income streams to annuity-based income streams from free cash flows from those infrastructure assets.
The IPO led by RM Corporate Finance and Morgans was "multiple times oversubscribed", according to the group chair, with a number of institutional investors and 800 retail shareholders. This gave DEL an indicated undiluted market capitalisation of $35.9 million upon listing.
At 1pm AEST the company's shares had risen 65 per cent from their offer price of $0.20 each to $0.33, eventually closing at $0.42 per share - more than double the prospectus offering.
Tackling two problems at once
Jolly says Delorean's vertical integration gives it a competitive advantage in a space that it's already pioneering. Both founders are enthusiastic about their operation's two-pronged benefits not just in terms of the business, but also sustainability, both collecting waste and harnessing it to reduce carbon emissions from energy generation.
"The market is an emerging market. The waste goes typically into landfill or is recovered where possible - obviously we've seen the yellow bin which is capturing the recyclables," says Oliver.
"What we're going to start to see from a state and federal push is the food organics and garden organics will start to be separated out in addition. And that's where the logistics companies such as Suez, Veolia, Cleanaway, JJ Richards and others, are picking up that material and are effectively looking to get rid of that material in the cheapest way they possibly can.
"So as a landfill levy keeps increasing, we're seeing that the geographical location of facilities collecting waste gives a viable, cheaper alternative than putting it into landfill."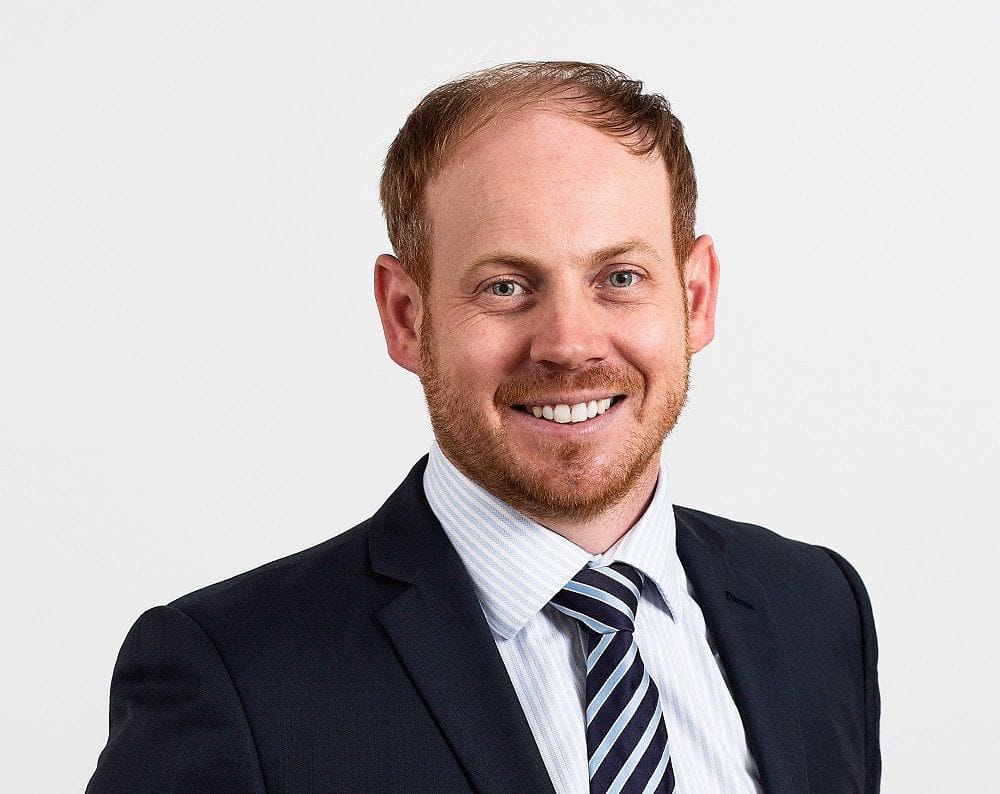 Delorean Corporation (ASX: DEL) founder and managing director Joseph Oliver.
This development is stimulated by the 2018 National Waste Policy Action Plan, whereby Federal, State and Territory governments set targets to halve the amount of organic waste going to landfill by 2030.
Jolly adds there is even wider potential in the future to utilise waste from bakeries, breweries, poultry operations, abattoirs and food that's gone off in supermarkets.
"That is all good, calorific food stock to support the systems that we put in place," he says.
"It's all a biological process so there's no weird industrial, thermal incineration-type processes with the associated emissions that come with that," Jolly clarifies.
Oliver notes anaerobic digestion is a mature technology, but through its four subsidiaries - Delorean Energy, CleanTechEnergy, Biogass Renewables and TekPro - Delorean has the in-house capabilities and know-how to package everything together.
"We've got our own digesters, our own methodology around anaerobic digestion, but it is a mature technology," he explains.
"Everything is built in-house from a capability perspective on delivering these projects end to end, and that's what we rely on here in Biogass Renewables as part of the wider group."
Aside from the advantages of giving supermarkets and food manufacturers an opportunity to deliver on their environmental, social and corporate governance (ESG) targets, Oliver is also motivated by the technology's ability to improve soil; a pressing challenge for both agriculture and ecosystems.
"If you think about what we as a society have been doing in the past is we've been putting organics that we grow into landfill - that's effectively a sealed system that gets filled up and left to rot effectively," says the managing director.
"By having this [anaerobic digestion] it means we can get the energy from it as a renewable energy to offset the amount of fossil fuel that's used here in in Australia, and in addition capture those nutrients and put those nutrients back to barren land that we have here for further food production, nutrient-growing, carbon sequestration."
Jolly says from a business standpoint the aspiration is to move to a dividend-yielding stock over the next few years, working on a price-earnings basis and still having a high growth pathway.
"As we move to become a 'gentailer', a generator and retailer in bioenergy nationally, we're participating fundamentally in two markets; the organic waste sector and waste management marketplace, and obviously the monetisation of energy both across electricity and gas," he says.
"We feel we've got some pretty good tailwinds supporting us in this."
Never miss a news update, subscribe here. Follow us on LinkedIn, Instagram and Twitter.
Business News Australia
Get our daily business news
Sign up to our free email news updates.