With a severe weather warning back in place this week and evacuation orders in place for parts of southern QLD and northern NSW, communities are once again dealing with a deluge of rain.
Hoping to play its part in the ongoing recovery of regions hit hard by floods, Brisbane-based tech startups FloodMapp and Codafication have joined forces to help reduce insurance response times so triage teams can efficiently pinpoint and prioritise high-risk claims.
By providing real-time automation of where claimants are based relative to the floods, FloodMapp's technology, which specialises in flood forecasting and inundation mapping, has been integrated with Codafication's Crunchwork software to offer insurers a better understanding of which claims originate from the worst affected areas.
"The speed in which you provide this data is important because it translates into faster triaging and assessment capabilities, prompt emergency responses from assessors and efficient resource allocation to the right claims," Codafiaction co-founder and managing director Daniel Sandaver told Business News Australia.
"This means speeding up response times for vulnerable Australians, preventing health impacts from flood water damage like mould, plus saving time and money for insurers."
Sandaver, who had previously met FloodMapp co-founder and CEO Juliette Murphy at an InsurTech Austrade delegation in Las Vegas, integrated both technologies within three business days of the initial floods finishing.
"Our platform, Crunchwork, is purposefully designed to be an incredibly agile product that can connect and work with integrations like FloodMapp quickly and efficiently - the two solutions complement one another," explained Sandaver, who saw an opportunity to collaborate with FloodMapp's technology to enable insurers to manage the crisis better.
"Crunchwork is designed to save insurers time and money across the entire claim lifecycle – it automates up to 80 per cent of daily tasks, has an uptime of 99.99 per cent and reduces the claim lifecycle by up to two weeks.
"We have the infrastructure to connect with new technologies in a matter of days rather than weeks, and that's what makes Crunchwork so rewarding to the insurance industry – this speed and capability are critical in times of disaster and crisis like the current NSW/QLD floods."
Murphy understands that quickly triaging, assessing, and taking action on insurance claims takes away some frustration from claimants waiting in a queue, helping ensure that public safety can be put first and severe issues like contaminated water can be managed.
FloodMapp, whose primary goal is to protect people and assets through the prevention, planning and emergency response to flooding, works with government bodies and critical infrastructure managers to model how flooding may occur.
"We would love to have FloodMapp used by many industries affected by flooding, including insurers looking to assess claims, once the emergency situation has passed," said Murphy, who admires Codafication's innovative approach to what is a very traditional industry.
"We know that with better situation intelligence before, during and after floods, there is a better chance that people, assets, and infrastructure can be better protected and more easily fixed."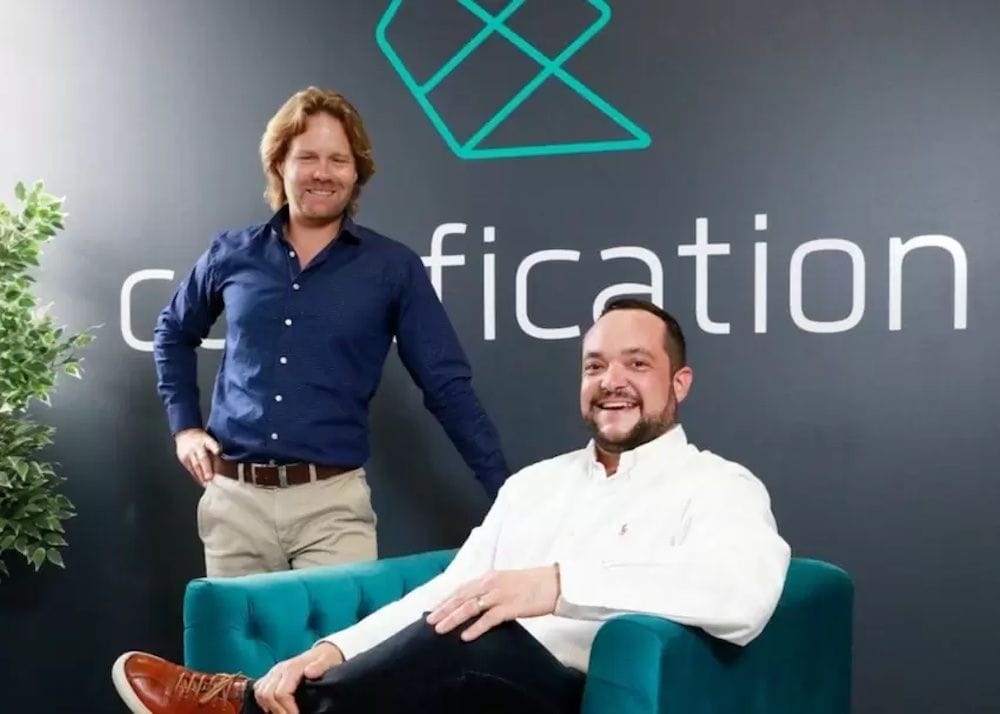 Sandaver believes the ethos of Codafication, also the creator of the software services Unity Cloud and Virtual Assist, is similar to that of FloodMapp and is keen to continue using cutting-edge technology to solve complex problems to make the world simpler.
He thinks if more technology providers can work together on powerful integrations, such as the partnership between Codafication and FloodMapp, it would improve how the insurance industry is supported, equipping them with powerful tools and resources when they come up against a natural disaster.
Murphy, who ensures her business continues to iterate its product to learn and get better, says there will be a lot of data from the floods that can help with FloodMapp's products.
"As a team, we do technical debriefs following any major event, and as a people-first organisation, we also look at how our response affected the health and wellbeing of our team as well," said Murphy, who had family directly caught up in the February floods and are now on the journey of recovering and rebuilding their house.
"Working with natural disasters can be frightening and uncertain, but this is why we do what we do.
"We make time for these kinds of debriefs because we know we are in reaction mode in the heat of an emergency, so it's important to take time afterwards to stop and reflect."
Get our daily business news
Sign up to our free email news updates.
Help us deliver quality journalism to you.
As a free and independent news site providing daily updates
during a period of unprecedented challenges for businesses everywhere
we call on your support