COMMERCIAL leasing is springing back to life in Southport and Surfers Paradise as tenants jostle for the best position in well exposed locations.
The resurgence of leasing activity is in large part due to the overwhelming success of the first stage of the city's light rail system which has breathed new life into these markets.
Vacancy rates are significantly lower than they were 12 months ago and we are seeing more instances of multiple offers on a tenancy.
Surfers Paradise, in particular, has experienced a major turnaround from past years when shops and offices would stay vacant for months without raising any inquiry. Now, regardless of the season, Surfers' streets are bustling.
Our Surfers Paradise retail leasing specialist Ryan Chandler reports that in particular, The Forum and Lido Arcade properties in Surfers Paradise have experienced a huge spike in interest and offers from tenants.
We are seeing high quality operators relocating to Surfers Paradise from competing areas like Main Beach, Broadbeach and even Byron Bay.
National tenants and strong interstate operators are also beating a path to our tourism heart. For example, Sydney-based indoor skydiving company iFly is soon to open a Gold Coast location on Surfers Paradise Boulevard.
Burger and bar venue Brooklyn Depot, by the creator of Crust Pizza, has launched a new concept in Surfers Paradise is looking at interstate expansion. Howl at the Moon has relocated north from Broadbeach and the new Cocoon has breathed fresh air into the suburb's bar scene.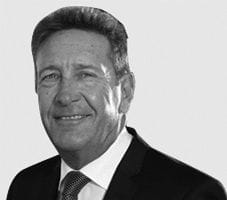 High calibre tenants are drawn by the growth and maturation of the precinct and the great opportunities to flow from being centrally located on the Gold Coast.
Subsequently, the tenancy mix is strengthening. As these higher quality operators come into town, it inspires others, as businesses want to be surrounded by other good operators. The result is vacancies are dropping and rents are firming up.
Interestingly, tenants aren't solely focussed on the traditionally high foot traffic areas like the top of Cavill Avenue they're spreading out to areas that not long ago were 'no go' zones. The old bus depot, which has now become the 4217, is representative of how quality operators are spreading from the heart of Surfers Paradise.
Another spinoff is the very welcome rise in the standard of shop presentation, with more unique and impressive fit-outs evident along the street fronts of Surfers Paradise and Southport.
Not surprisingly, tenancies with a wide shopfront or alfresco dining spaces are the most sought after by prospective tenants.
It's clear that these areas have turned the corner and are set to flourish further as development continues to take off and the city readies itself to host the 2018 Commonwealth Games.
This is an opinion piece by Greg Bell (pictured), director of Ray White Surfers Paradise.
Get our daily business news
Sign up to our free email news updates.