If you haven't heard of Hamish Buckley (pictured), chances are you've heard of his products. Buckley is the man behind wildly popular Aussie brands like Bean Body, Coco Vodka, and Mr Bright. Three brands which have tamed the social media beast to generate huge business.
Buckley never intended to create viral and 'totally Instagrammable' products, but his focus on quality and passion for exciting new ideas quickly paid off after tapping into influencer marketing.
Launched in 2014, Coco Vodka was dubbed a next-gen premium RTD beverage, combining two unstoppably popular products; coconut water and vodka. The product was a hit before Buckley even started producing the first batch.
The timing was perfect. Launched in the midst of a healthy eating boom and driven by popular Instagram fitness models, Coco Vodka cashed in on a wave of young people who wanted to indulge at parties without the added calorie guilt.
"When I first launched it there was definitely a bit more of a consumer shift towards more healthy types of alcohol beverages and at that time coconut water was also becoming quite a common household beverage," says Buckley.
"We were the first business within 12 months to get our product onto Woolworths' shelves since Rekorderlig entered the Australian market."
Coco Vodka became such a hit that major beverage companies started taking inspiration from the model, Smirnoff included.
"Coco Vodka was a world first. It's an exciting brand. Since we launched a lot of the bigger alcohol companies like Smirnoff and Vodka Cruisers have all taken a bit of a leaf out of our book by removing sugar and lower calories. The market is slowly changing."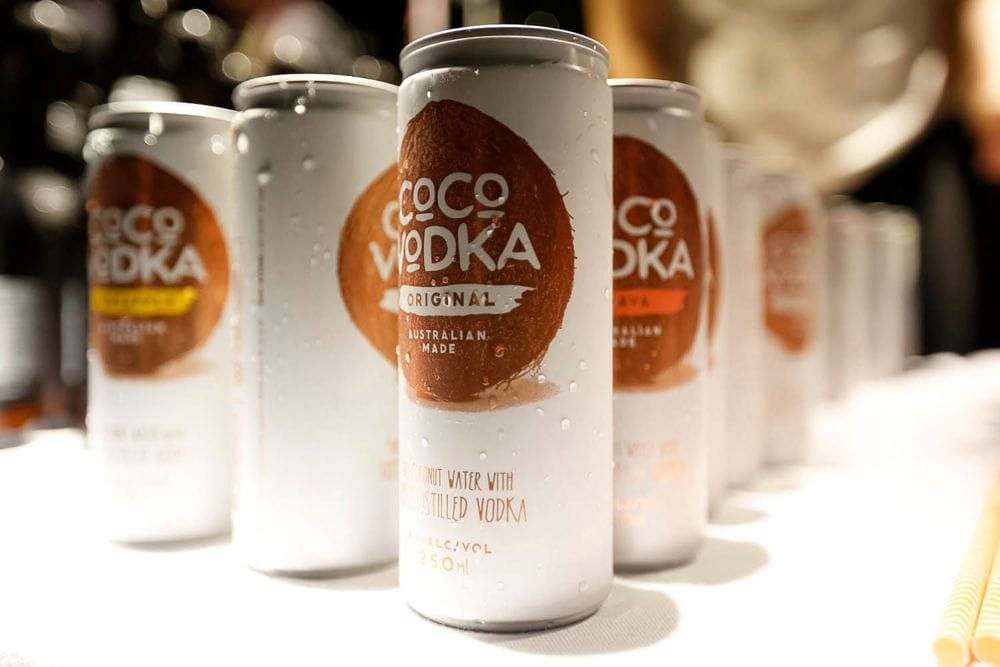 Buckley is passionate about his Aussie customers loving the product, but right now his sights are set firmly on international expansion for Coco Vodka.
"Consumer wise in Australia we're very limited. We only have Coles and Woolworths and our population is quite small. In the USA, at Wallgreens, they have 12,000 stores. Woolworths only has 1,100. But we're very receptive to trying new things and supporting local Australian business," says Buckley.
While Coco Vodka has been wildly successful, it isn't a one-hit-wonder. The entrepreneur went on to create another viral sensation: Bean Body.
Bean Body is a caffeinated body scrub. Buckley says it's affordable, organic and most importantly it looks fantastic online. You'd be hard pressed to find an Instagram influencer who hasn't taken a selfie with their face covered in the brown scrub.
You can find Bean Body in the cosmetics aisles of Coles alongside other organic, eco-friendly brands like Sukin and Original Source.
The product is now stocked in 10,000 stores worldwide after just three years of being on the market.
Bean Body even managed to crack the coveted Chinese market and recently celebrated the sale of its one-millionth unit.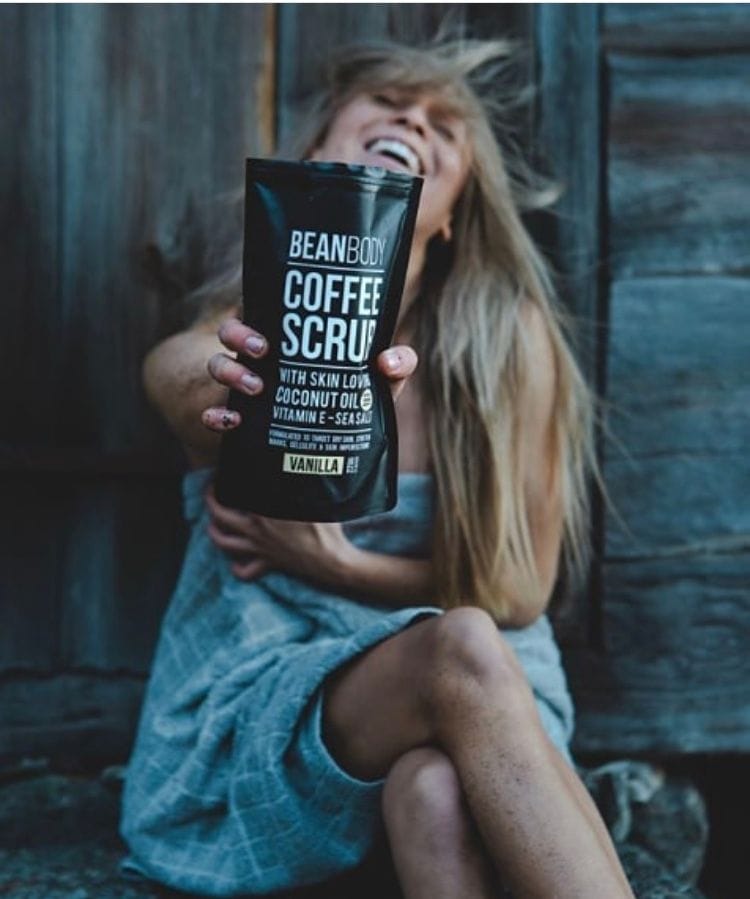 "Recently about 60 per cent of our volume has been selling into China, which is great," says Buckley.
"We had a couple of lucky wins where we had some big celebrities getting behind the brand, and we've got some strong distribution partners over there."
Two highly successful and viral businesses might be enough for most entrepreneurs, but not Buckley.
The serial entrepreneur also added Mr Bright, a teeth whitening solution, to the portfolio.
Mr Bright is now on shelves at Myer and Shaver Shop in Australia with international distribution soon to be on the cards.
Buckley says the rush of launching a new product is what gets him out of bed in the morning.
"It sort of feels like you're walking on the moon for the first time when you come out with something that hasn't been done before. There's such a rush when you see it taking off it's a pretty great feeling," says Buckley.
"Don't get me wrong, it's very hard work, sometimes I question whether I should've just gone and worked 9-5 for someone else, but it all seems to be working out at the moment."
"It just takes time, and you've got to give it a lot of tender love and care."
Never miss a news update, subscribe here. Follow us on Facebook, LinkedIn, Instagram and Twitter.
Business News Australia
Get our daily business news
Sign up to our free email news updates.