Improving your cash flow is the key to financial freedom when investing. Mark Ribarsky of Wise Real Estate Advice looks at commercial property, and the pros and cons you need to know.
Financial freedom is the long-term vision for every property investor, but this goal is rarely achieved when investing in residential property.
Why? Cash is always king and residential property investment provides low cash flow. Hence the more residential property you own the bigger your gap between loan repayments and cash generated by a property.
So how do you increase cash flow when investing?
An investor has to look at options that supercharge cash flow. Yes, investing in higher returns does increase risk, but as the saying goes, 'no risk, no reward.'
The next step up from normal property ownership is residential dual-occupancy developments. This can be a great source of increasing cash flow and capital, turning a negatively geared property into a positively geared one.
However, this type of project has many risks associated with it. If you don't know what you're doing it has a high chance of never happening.
Commercial property has less risk than playing the property developing and subdividing game, but carries most of the reward which brings in cash flow.
What are the pros of commercial investing?
Low Maintenance Bills
Tenants are responsible for the installation and service of a commercial fitout. This includes outgoings like council rates, water rates and body corporate fees.
The landlord has the right to 'quiet enjoyment' when owning this type of investment.
Higher Cash Flow
This is in direct comparison to residential property investing. If you look at the rental return vs investment, a commercial property can potentially offer double the amount of annual rent.
The average rental return for residential properties across Australia's capital cities is 3.6% according to CoreLogic RP Data. In contrast, it's not uncommon to get anywhere between 8 per cent and 12 per cent gross rental yield for commercial properties.
Long Term Leases
It's not uncommon for a commercial lease to span over a five-year term with potential for an additional five-year term as options.
Invest With Less Money
It's difficult to buy a good residential investment property with less that $700K. With commercial investments, you can make a purchase with as little as $80K. Consider things like small office spaces, car parks or storage sheds.
Having many smaller investments can diversify your property portfolio, therefore reducing risk.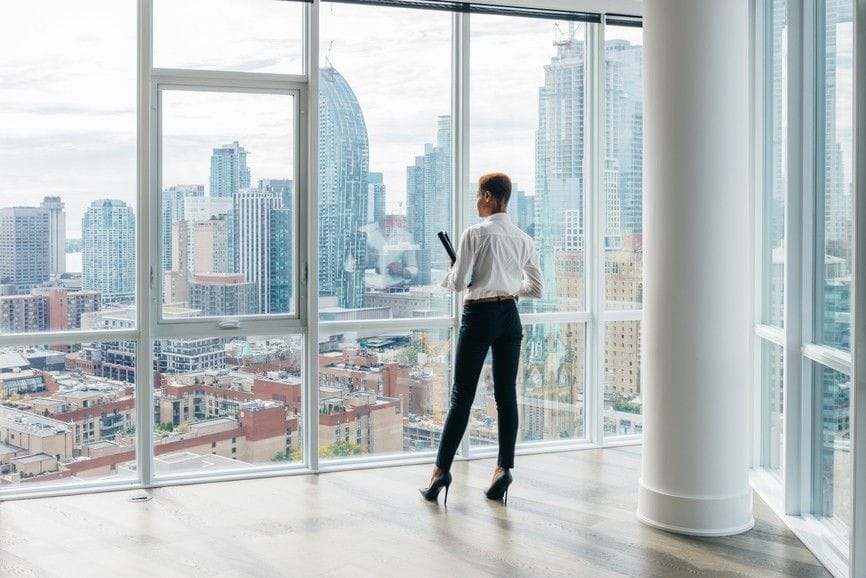 What are the cons of commercial investing?
Spare Cash Safety Net
In its time the Titanic was the unsinkable ship. If the ship had more fail-safe systems built into it, the whole disaster could have been avoided. In the same way, it's wise for a landlord to have 12 months of liquid loan repayments ready for the unforeseen.
Knowledge of Running a Business
Landlords should have some sort of business acumen and apply this when selecting a tenant.
They need to understand how the tenant generates an income and the possibility of them not earning one in the future if something changes.
Remember, if the tenant can't pay rent it could take months to move them out and find a replacement tenant. In this type of scenario, a landlord could easily be out of rent for six months.
If a tenant is slow in paying rent due to cash flow issues, the landlord's bank doesn't offer payment concessions.
This risk can be minimized by selecting a tenant with long term business security.
Potential For A Difficult Resale.
Like with any form of property investment, 90 per cent of the success lies in buying the right property. A good property attracts:
- A higher volume of tenant applications.
- Long term tenants.
- A higher monthly rent.
- Decreases time on market when selling.
- Increases the chance of achieving a higher sale price.
Purchasing the wrong property will have the opposite effect on the above and creates potential traps when buying, leasing and selling.
It's a good idea to use a team of professionals to help you buy the best property. Start with commercial buyers agents when sourcing and negotiating, and lawyers, not conveyancers, to review contracts when buying, leasing and selling.
Low Demand from Potential Tenants and Buyers
There is always demand for residential property because people always need somewhere to live. This factor is not affected by change in any local or international economies.
Commercial tenants are sensitive to changes on many different levels. A good business can fail with cyclical changes in the business' environment, the economy or change of governments.
This scenario crates up and down markets. Finding tenants or re-selling your commercial property could be very difficult if you need to make a move when there is low demand.
Temperamental Property Values
The value of commercial properties closely relates with the lease on the property.
If the property becomes vacant, or the lease is about to expire, the value of the property would be expected to fall.
Conclusion
The key to any high return property investment requires a calculated risk.
Understand what you're doing; if you're unsure, hire someone that's in the know. Who can help? The service of a buyer's agent can manage the whole process for you.
To the thrifty investor, commercial property can be an excellent choice that offers financial freedom sooner than a regular residential property.
This article was written by our commercial partner Mark Ribarsky, founder of Wise Real Estate Advice & Property Managers Melb.
Get our daily business news
Sign up to our free email news updates.
Help us deliver quality journalism to you.
As a free and independent news site providing daily updates
during a period of unprecedented challenges for businesses everywhere
we call on your support