A GOLD Coast trio is one step closer to opening its Burleigh-based brewery, after raising more than $10,000 in less than 24 hours.
The founders of Black Hops Brewing - Michael McGovern, Eddie Oldfield and Dan Norris - launched a crowdfunding campaign at 11am yesterday and this morning awoke to about 100 people donating $10,650.
"We set ourselves a personal goal of hitting 50 per cent of our target in the first day and we thought that was kind of ambitious," says head brewer McGovern. "So to get the whole $10,000 in less than 24 hours was incredible."
Since its first brew in August 2014, the Black Hops team has been brewing at different venues around the city, referred to in the industry as contract brewing or gypsy brewing, but McGovern says the goal has always been to open up on the Gold Coast.
"Contract brewing was great in that it enabled us to get a beer on the market within months of our first home brew batch," says McGovern.
"But what we always wanted was our own venue with 100 per cent control and a place where we could offer a real experience to Gold Coast locals."
The Black Hops team managed to get the majority of finances together by themselves and for the remaining funds turned their attention to crowdfunding via the Pozible platform.
"I was chatting to the Pozible guys about another project, and the conversation quickly turned to what I was working on with Black Hops," says Norris, a serial entrepreneur.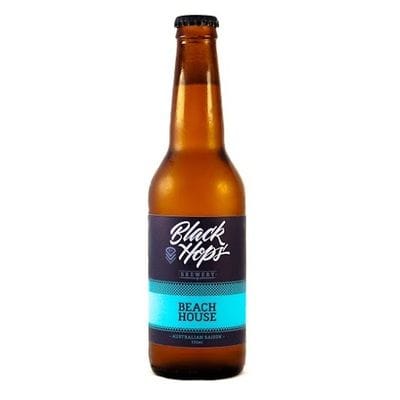 "I love what they are doing for crowdfunding in Australia, and the idea of raising the remaining funds directly from our supporters is a great fit for Black Hops."
McGovern adds that crowdfunding is a great way to engage the community.
"There are more traditional paths of raising funds - we could have gone to a bank and got a loan or looked to raise the money elsewhere and possibly sold off some equity in our business," says McGovern.
"But that doesn't sound like much fun to us - we like to do things differently. Crowdfunding is just a good way to engage the community and people can get behind a business, support them and get something in return for their money."
In return for donations, supporters received a range of Black Hops' products including a carton of their first beer - Beach House Ale, special edition t-shirts and tickets to the Black Hops Brewery launch party and location tour.
The money raised will go towards a bottling machine, label design and branding, label printing and bottles and beer ingredients.
Alan Crabbe, co­founder of Pozible, says crowdfunding is heating up in Australia with the expectation that equity-based crowdfunding will be introduced in the second half of 2016.
For now, buying equity in companies is restricted to accredited investors.
"Crowdfunding is all about getting the community to buy into your idea, so doing it for a piece of the company is a natural fit," he says.
"With equity crowdfunding likely to become legal in Australia later in the year, the Black Hops guys are positioning themselves well to start building an audience on the platform, for other potential campaigns in the future."
THE BLACK HOPS JOURNEY:
IT is only fitting that Michael McGovern, Eddie Oldfield and Dan Norris cemented their vision of opening a brewery on the Gold Coast while having a pint of beer.
In August 2014, while at a local bar, the trio discussed the idea of an Eggnog Stout - a dry Irish stout with eggnog flavours including nutmeg, cinnamon and vanilla.
Not ones to rest on their laurels, the boys quickly made their vision a reality, brewing their first batch of Eggnog Stout just a few weeks later.
After receiving positive feedback from those in the industry, they decided to dive in the deep end and brewed a full 800 litre batch of Eggnog Stout and sold it in kegs around Brisbane and the Gold Coast.
The team then officially launched its brand at Hooha Bar in South Brisbane in November 2014 and tapped its first keg of Eggnog Stout which sold out in two hours.
Their ambitions did not stop there, with the team raising most of the money in 2015 to build a brewery on the Gold Coast.
After finding a location in Burleigh Heads, its first container was delivered on Christmas eve, and the brewery is now home to a 2000-litre system.
The brewery is expected to officially open in the next few months.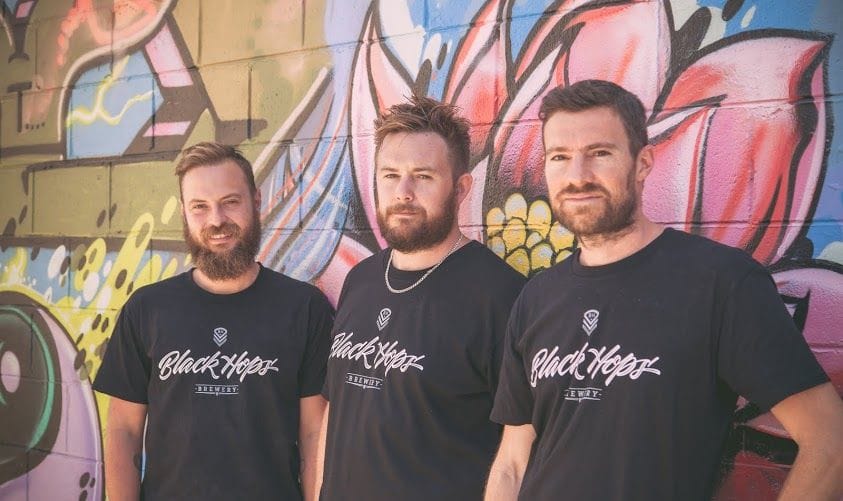 Picture L-R - Eddie Oldfield, Michael McGovern and Dan Norris
Get our daily business news
Sign up to our free email news updates.
Help us deliver quality journalism to you.
As a free and independent news site providing daily updates
during a period of unprecedented challenges for businesses everywhere
we call on your support