One of Australia's only large-scale vegan cheese and dip manufacturers is gaining traction in retail, restaurant and export channels as it cuts a slice of the rapidly-growing market for plant-based foods.
Development of the Gold Coast-headquartered brand Dairy-Free Down Under started in 2015, but it wasn't until March 2018 that its products were ready for launch and its co-founders Kevin and Jenny Flanagan haven't looked back since.
The pair are making a motza with their range including plant-based mozzarella and cheddar-style slices and shreds, cashew parmesan, aioli, mayo and sour cream and cheese cracker snack packs.
The company has achieved several coups including supply deals for supermarkets around the country including IGA, Foodstore, Foodworks, Drakes and Costco, as well as restaurant chain Zambrero.
"It's been quite incredible. It all started for us because our daughter had an intolerance to dairy," Kevin tells Business News Australia.
The pair already had decades of experience in the food industry before embarking on the venture, and continue to operate the fresh-cut fruit salad brand Family Fresh that is supplied to Woolworths.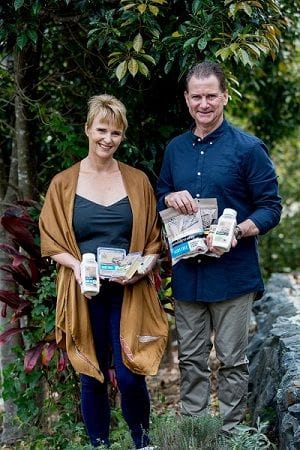 "I went down to the guys in the factory and the management team and said 'I think we might do dairy-free cheese'. They sort of freaked out and thought I was going completely loopy," he says.
"But four years later now and the level of interest in where we've come from and what we've done now is quite unbelievable."
And thanks to introductions to business partners made by the Gold Coast City Council during last year's Commonwealth Games, Dairy-Free Down Under already has an export operation within a year of launching.
"Since the [Commonwealth] Games last year we're now in six countries and we had someone from Saudi Arabia visit us last week who is interested in doing business with us there, and we're now in 900 to 1,000 IGAs across Australia."
The group's products can be found in Bahrain, Qatar, Kuwait, Brunei, Malaysia and Singapore, while discussions are underway for exports to the US, China, Japan and South Africa.
Before the Commonwealth Games the prospect of an export program wasn't even on his radar, and at home he thanks independent supermarkets for playing a big part in Dairy-Free Down Under's success.
"Really they are the ones who have stood behind me and I can't thank them enough, and even the independent health food stores like Go Vita and Healthy Life, they've all got behind me," says Kevin.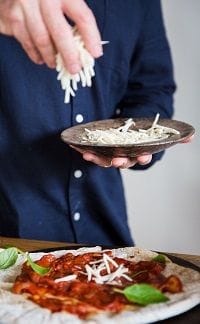 "Our products are made out of [plant-based] milk - one is almond milk-based and another is soy-based as everyone has different needs. A lot of the other ones out there are oil-based.
"We do a sour cream which has just gone off the planet. We're going to places like Zambrero with that and the feedback we've had from that has just been incredible."
He notes the factory in the suburb of Carrara still has capacity to grow production, while the team aims to continue improving the product and range.
"You can't just sit back and think you've got the best product in the world," says Kevin.
"You've got to remember the cheese-style products we're making haven't got all the fats of a normal milk, so you're trying to make food that tastes like something completely different.
"I saw all these overseas brands were in Australia, and I thought Australians need to look after Australians, so I'll do it and get an Australian brand out there," he says, clarifying the almond milk and soy milk are sourced from Australia, while the company tries to use organic and Australian ingredients wherever it can.
Jenny Flanagan says Australia, and in particular the Gold Coast, iss internationally renowned for its healthy lifestyle with overseas markets wanting "what's in our water".
"This health-conscious culture has meant some of our country's top food innovators including Dairy-Free Down Under are coming out of the Gold Coast," she says.
"We believe everyone deserves a seat at the table and the chance to enjoy their favourite foods, in fact, our business was originally inspired by our daughter's intolerance to dairy and that I didn't want to cook multiple versions of the same dish.
"We're happy we're spreading this culture of food inclusivity throughout the world and grateful for this opportunity provided by Gold Coast City Council."
Related story: Rise of veganism is threatening Aussie meat and dairy, warns analyst
Never miss a news update, subscribe here. Follow us on Facebook, LinkedIn, Instagram and Twitter.
Business News Australia
Get our daily business news
Sign up to our free email news updates.