THERE'S been murmurs about Amazon setting up a presence in Australia for years now, but the rumour mill is currently in overdrive.

Based on the Australian Government's plan to apply the GST to imported goods, it now makes logistical sense for Amazon to maintain a warehouse locally.

This has some Australian retailers concerned.

Recent data indicates overseas online purchases have declined, in part to the softening of the dollar, while online purchases at local retailers have increased. Suddenly, our local retailers have found themselves price competitive again. Further, while only a relatively low percentage of all sales made by Australian retailers has been through online channels, the depreciating dollar has resulted in a growing interest and opportunity for retailers to improve their online presence with the incentive of a growing domestic market opening new opportunities to business.

If Amazon were to have a local presence, retailers might again struggle to be part of the conversation. There's no denying that Amazon's size and scale makes it a fearsome competitor, and you can be sure that it will lead to downward pressure on prices, driving retailers to improve their marketing, customer engagement, and user experience initiatives.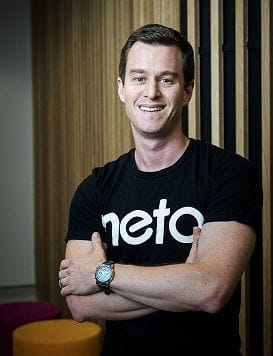 Retailers should already be addressing all of the above anyway.
If Amazon helps encourage Australia's other retailers to improve their online shopping platforms, that's hardly a bad thing for the local industry. More importantly, however, is that Amazon's presence in the industry should significantly help all retailers in grappling with one of the major issues impacting on online sales - fulfilment.

Amazon is such a massive operation that it creates a substantial demand around logistics for any market where it has an on-the-ground presence. That massive demand in turn helps to lower costs among logistics providers for all retailers. Further, the speed with which Amazon delivers its products and services to consumers would mandate that local logistics providers scale up their operations to improve efficiency and speed of delivery.

Amazon's mere presence in Australia would force its fulfilment partners to meet the same standards of service that has made Amazon so effective in the US. For all other retailers, it means fulfilment will be lower cost and faster service when selling online and that will make them more competitive with overseas retailers.

How often are sales in Australia lost because the delivery fee and time make the product more expensive and inefficient than buying from an overseas provider? This issue would be addressed almost overnight as a side effect of the world's largest retailer having a base in Australia.

It was always going to take the entry of a major retailer like Amazon to address the logistics challenge that Australian retailers have faced there simply hasn't been the level of volume of demand to motivate a more competitive logistics industry.

While there is potential for Amazon's Australian entry to cause disruption in the form of havoc for local retailers, we should instead be looking at it as a genuine opportunity to improve our competitiveness.


Get our daily business news
Sign up to our free email news updates.