As some companies experiment with a four-day workweek and hybrid arrangements increasingly become the norm, tech-startup Earlywork aims to be at the forefront of a rapidly-changing environment for young people's career development in Australia and New Zealand - both digitally and with a talent 'share house' in Wollongong.
The Sydney-based business has raised $700,000 in a pre-seed funding round led by Square Peg with support from Archangel Ventures, Phase One Ventures and several angels investor, to help facilitate the Gen Z labour force in finding new job opportunities away from traditional sectors like banking, consulting, corporate law and professional services.
Founded by Daniel Brockwell, Jono Herman and Marina Wu, all aged 24, Earlywork looks to foster the careers of tomorrow in tech, startups and social impact industries by building a home for young people across its three core pillars, comprising a hiring platform, Slack channel and newsletter subscription.
"It's so crazy, it honestly feels like a video game; the path we've been on has just been so surreal. I was a graduate of Atlassian, working as a full-time product manager and trying to work on Earlywork by night and on weekends," Brockwell told Business News Australia.
"It wasn't easy juggling a side-project and a full-time project; there were times when I struggled, and I ended up burning out and needed to take a little bit of a step back and slow down on the side-project work for a while.
"But I'm so excited because this is the number one problem I want to work on over the next decade - how do you help every single young person find and build a meaningful career and make a positive dent on the planet?"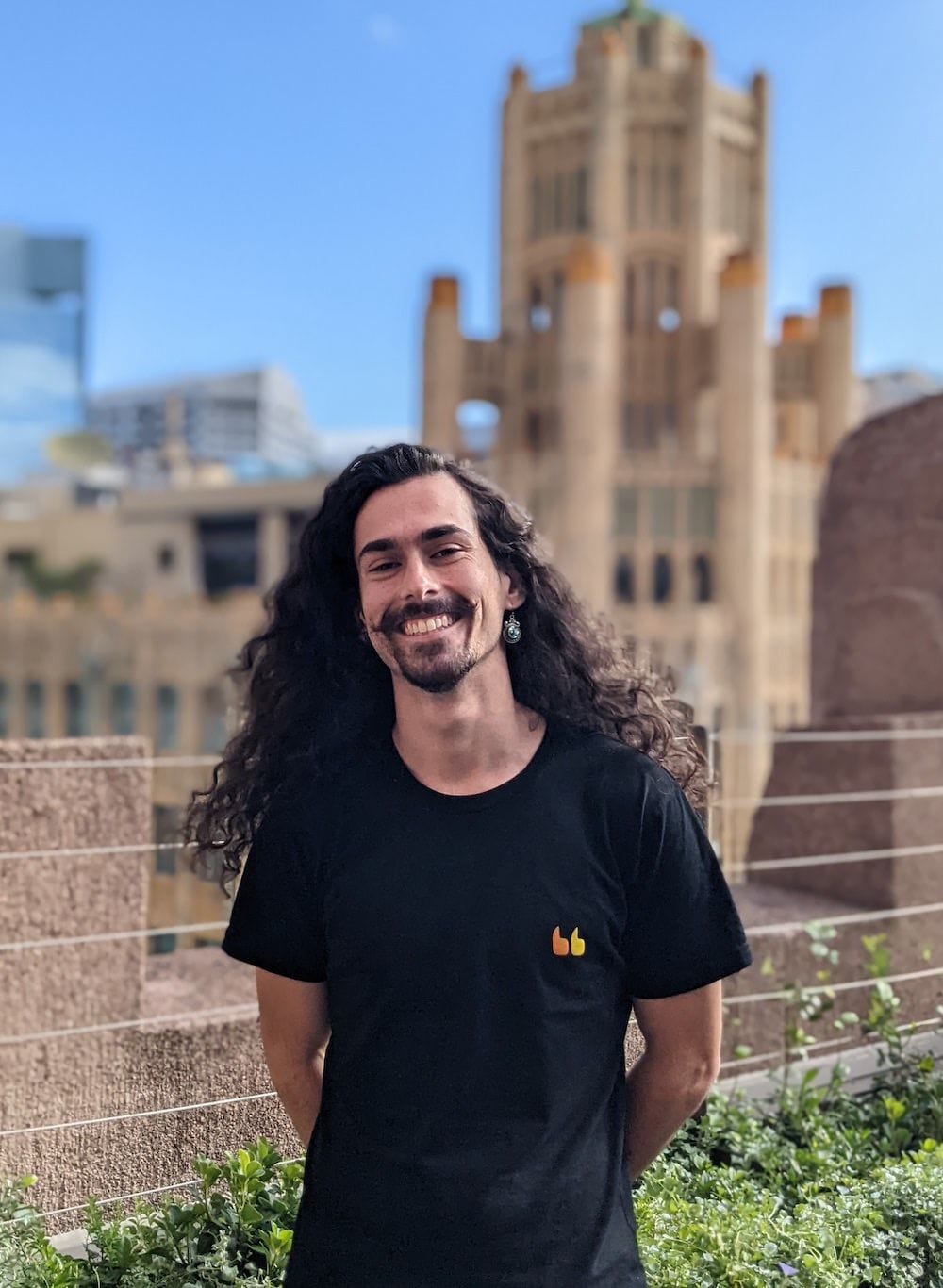 Founded in 2020, the business initially started as a newsletter shared amongst 10 friends, providing a list of tips alongside a curated list of roughly 10 to 20 emerging junior roles in startups .
While growing the readership of the newsletter, Brockwell and fellow founder Herman conducted market research across Sydney and Melbourne university campuses, soon realising there was a glaring lack of understanding amongst graduates about some of the fastest-growing tech companies in Australia, and the positions they advertised, which extended past the specifics of the role to even the job title itself.
They then brought on board Wu, who had been working in a similar capacity on her own newsletter and product management, as the business aimed at turning a one-way newsletter communication into a shared community of resources.
The newsletter recipient soon became part of a LinkedIn group before evolving into a two-way sharing Slack community. The newsletter, which is still distributed regularly, now has a readership of more than 4,000, with roughly 2,300 active members.
Brockwell believes young people can feel disenchanted and relatively insignificant working in some of the more traditional big corporate structures, and believes these people are the business' key target market.
"We live in the climate change generation, where the majority of Gen Z said they wouldn't work for a company that isn't doing enough about climate change," says Brockwell, who believes startups offer young people a higher sense of autonomy and purpose.
"We have global catastrophic and existential threats, stuff like pandemics and geopolitics, like what we are seeing now in Russia and China, and there's a lot of serious pressing global issues.
"This is compounded by diversity, equity inclusion, income inequality, and I think there are a lot of pressing global problems that, because of social media, younger people are engaging with in a really rich way."
Brockwell believes young people are keen to embrace less hierarchical structures that offer 'skin-in-the-game' in terms of equity.
"We're also seeing a generational transformation, from the tech side, in the way that people are living and working - you've got stuff like artificial intelligence, Web3, cryptocurrency augmented reality and virtual reality," says Brockwell, who recently left his full-time role to dedicate himself solely to the business.
"I think a lot of traditional companies haven't quite caught up to a lot of these major trends."
In 2021, the amount of money invested in Australian and New Zealand start-ups trebled from the year before to more than $10 billion, indicating the potential for significantly more startups soon looking to hire new graduates.
The business aims to directly match young graduates with exciting new roles with emerging and growing companies, although it is still in the early stages of a scalable revenue-generating product. Currently, the business charges companies a $1,000 fee if they hire a candidate.
"This is a particularly special investment for Square Peg. We're investing from our balance sheet because we believe in the power of exceptional people to change the world and think the growth of Earlywork will act like a magnet - bringing more of these people into the world of technology and startups," confirmed principal at Square Peg James Tynan.
"The problem is the world of work is still set up to funnel talent into old school jobs - university degrees aren't teaching the required skills, and the classroom/lecture format can encourage habits of passive learning that generally need to be unlearned to be a successful founder or operator," he added.
"And where is your network? If you take the "safe" option of a grad program, you've got a built-in group of friends (with the occasional frenemy), but jumping into the new world can mean having to form your own community from scratch. It's clear that we need a new interface between talent and work."
---
Earlyhome
Brockwell is also in the process of setting up a new project - a share house in Wollongong under the banner of 'Earlyhome' that will pair members of Earlywork's broader community together as part of an experiment aimed at cultivating a tech talent pool akin to the popular Netflix series Hype House.
"For a lot of young people, Sydney is a very geographically fragmented community, and they don't necessarily have proximity to more natural, peaceful environments," Brockwell says in response to why he chose Wollongong as the base for the experiment.
"Wollongong is really cool because it's only an hour and 15 minutes from Sydney's Central Station, but it has this perfect mix of beach, bush, and mountains, and it's a really beautiful natural area.
"There's a very strong creative scene there, so I think the thesis is to essentially try and build a physical, communal space and a group of co-living houses for young creators that have a stronger sense of local community."
Brockwell next hopes to grow the ecosystem by increasing the number of jobseekers in the applicant pool and the number of early-stage companies offering roles, believing traditional recruiting options aren't a great fit in terms of financial feasibility.
Earlywork's mission is to help every person find meaning in their work and make a positive dent on the planet; it hopes this pre-seed round marks the beginning of the long journey.
Get our daily business news
Sign up to our free email news updates.
Help us deliver quality journalism to you.
As a free and independent news site providing daily updates
during a period of unprecedented challenges for businesses everywhere
we call on your support