ECHO Entertainment Group (ASX: EGP) has posted a profit surge, recording a statutory NPAT of nearly $97 million, up almost 111 per cent from the prior corresponding period.

Across the spectrum, results for the period endorse EGP's argument for its Queen's Wharf proposal (pictured left), for which the company is still vying against James Packer's Crown Resorts Limited (ASX: CWN).
In an interview with Brisbane Business News today, CEO Matt Bekier seemed confident that the current state of political limbo wouldn't impact on any development with the proposal.

"My point of view is that nothing has changed - we still have a great proposal with distinctive attributes," says Bekier.
"Our commitment to Queensland hasn't changed at all, and we hope the same goes for the elected party and that they come on board."

According to the results released today, EGP's normalised EBITDA measured at $261.4 million up 31.5 per cent from the prior corresponding period, driven by a normalised gross revenue that had climbed 28.3 per cent to $1.16 billion.

Gambling and gaming have shown a sharp increase, tables up 17.7 per cent across the group, and slots up 16.3 per cent.

The Star Sydney has been the biggest shiner in the group as of late, revelling in a normalised gross revenue of $820 million up 38.8 per cent and an increase in EBITDA of 19.5 per cent to $340 million.

In more local news, Jupiters Gold Coast and Treasury Brisbane have been performing strongly, their revenue collectively weighing in for the period as $340 million up 8.6 per cent the prior corresponding period.

All in all though, EGP's International VIP Rebate Business was the biggest mover up the chart, with its revenue increasing 86.1 per cent.

Bekier says he expects this upswing to continue.

"The momentum built in the first half of financial year 2015 continues to flow through to the start of the second half of financial year 2015," says Bekier (pictured right).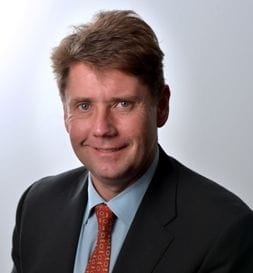 "Our priorities for this financial year remain unchanging.

"First, we want to continue to grow earnings across the group through a focus on operations.

"Second, we need to deliver on the initial stages of the capital program to substantially expand and redevelop the Jupiters Gold Coast property.

"And third, we seek to work with the Queensland Government and our consortium partners on advancing our proposal for the development of Queens's Wharf Brisbane."

EGP singled out its newly developed Jupiters as being ripe to capitalise on the growth of its International VIP Rebate Business going forward.

Poised for further amenity development and a level 21 VIP gaming salon, Jupiters is set to form a large portion of $200 to $250 million in capital expenditure being laid out by EGP over the next half year, with another significant stake going towards The Star.

"The momentum is for The Star in the short term, but over this year and the next we will be investing a lot in Jupiters," says Bekier.
"It will take a bit of disruption and time to gain attraction with all of the casino's new products and services.
"But from 2016 onwards, we are expecting a lot from Queensland."

EGP's Queensland market share has increased slightly from the previous corresponding group, climbing from 26.1 per cent to 28.7 per cent.

The company cites improvements to its loyalty program, an expanded sales team, and "leveraging the modernisation of regulatory environment in Queensland" as key contributors to this outcome.

Earnings per share has risen significantly to 11.8 cents, from 7.3 cents the previous corresponding period.

After staying steady at 4 cents for the past few reporting periods, EGP's dividend per share has climbed to 5 cents fully franked.


Get our daily business news
Sign up to our free email news updates.