THE National Broadband Network (NBN) is more than an internet connection, it is an opportunity to transform your business.

The promise of faster, more reliable internet will allow businesses to entirely operate from the cloud, eliminate geographic borders, use flexible working strategies for better productivity, and integrate their communications.

The fibre optic network has started rolling out in regional areas, and now it's being installed in the suburbs of cities such as Brisbane and the Gold Coast.

Shannon Overs, co-founder of onPlatinum ICT, says businesses should prepare now to switch to the NBN to gain a competitive advantage.

When the NBN is connected in your area, your 'old' phone and internet connection, including cable, ADSL, ADSL2 and ADSL2+, will be cut off after 18 months if you don't contact a provider to switch you over.

"It is very similar to when we switched off our analogue televisions and went to digital," says Overs.
"The facts are that fixed phone lines will be switched from copper to the internet and legacy phone systems won't be compatible with VOIP (voice over internet protocol) technology."
This change in phone systems may be an expense in the short term, but long-term costs will reduce as consumers get a greater choice of providers and plans on the wholesale network.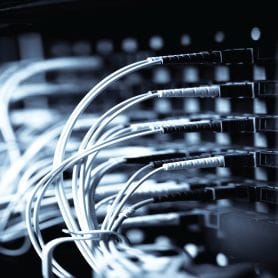 "One of our core products is a hosted VOIP system, which allows customers to connect over any internet connection. Combined with discounts on call costs, this means you won't continue to get bill shock as you would with other providers.

"Every business will change to this. It is very competitive in terms of pricing."

Both residential and business grade connections will be available for the NBN. It will be available in four speed tiers nbn 12, nbn 25, nbn 50, and super-fast nbn 100. An nbn 12 plan will provide similar speeds to ADSL2 and is designed for smaller businesses, whereas the nbn 100 is for business owners who want to take full advantage of the NBN and what it can do for their business.
"It opens up a world of possibilities for the cloud. While the cloud is fantastic, there is a barrier to entry and that is reliable and fast internet," says Overs.
"ADSL is appropriate for small businesses with a few staff, but it is not capable of handling the demands of larger companies that are accessing cloud services or using a VOIP-based phone system."

With a faster, more reliable internet connection, businesses can outsource their computer servers to save costs, reduce risk, and increase productivity.

"Gone are the days when you would need to replace your server every three years and your phone system every five. You make it a monthly operations expense and use the cloud providers to provide all the benefits you might only have dreamed about," says Overs.

"The benefit is that cloud providers have invested millions of dollars in infrastructure to reduce risk. Traditionally, a small business has one server and if it fails, there is downtime. A cloud service provider clusters several servers and so if there are any faults, another server can take over, often within seconds or minutes at most."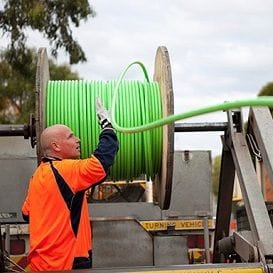 The scalability and flexibility also allows your business to grow more rapidly.
"For example, if you want to employ a new person on the cloud, it can be done relatively quickly, and they don't have to be physically in the office. There is the opportunity to work internationally."
Overs points to Burleigh Heads as a suburb that will benefit from the NBN.

"Before the NBN, we had clients who were forced to relocate their business because they couldn't afford the price of decent internet in Burleigh. They relocated to an area that enabled cheaper, faster internet," says Overs.

It's only early days, but there may be some downsides to the service. If there is an issue with an NBN connection at the premises where there is no service level agreement for the rapid restoration of service, it could take a couple of days for the services to be restored.

"There are pros and cons, but the pros outweigh the cons."
Overs says, "Make sure you are taking steps for your business to be ready for the NBN when it's installed in your area. It's not as simple as selecting a plan and off you go. As the NBN may affect your telecommunications as well, it's important to explore your options and what needs to be changed in your office."
Our partners onPlatinum ICT are happy to help our Business News Australia readers and more information is available here.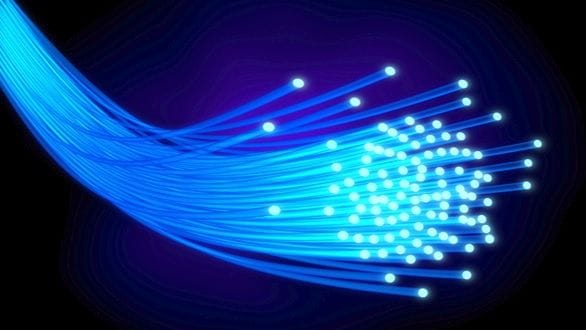 Business News Australia
Get our daily business news
Sign up to our free email news updates.