After investing in more than 150 startups with a combined portfolio value of $1 billion, accelerator Startmate recently announced the largest cohort in its decade-long history ranging from next-generation battery technology to breast pump innovation to biomaterial development.
The 18 companies from across Australia and New Zealand that form the Summer21 group were selected from hundreds of applicants, following in the footsteps of successful ventures such as Swoop Aero, Upguard, Amber Electric and Heaps Normal.
Established in 2011 as a micro-fund to back early-stage founders, the accelerator's companies have received investments from some of Silicon Valley's biggest names including Sequoia Capital, Accel, Costanoa and Y-Combinator, as well as Australia's leading VCs and family offices, including SquarePeg, AirTree and Blackbird Ventures.
But Startmate's alumni are also making valuable contributions to society, and not just dollars. The latest set has five companies in a dedicated 'climate stream'.
At Business News Australia we hopped on Zoom to chat with Startmate principal Lauren Capelin and CEO Michael Batko about their motivations to foster this forward-thinking, innovative entrepreneurial community.
---
Let's start with the question you probably get asked all the time. With so many accelerators in the marketplace in Australia and globally, what is it that makes Startmate different?
Michael: The key difference of Startmate is our model is unique in the world. No other accelerator in the world actually has that model which is essentially a mentor-driven seed fund.
That means every single mentor in the Startmate program actually invests their personal money into the Startmate fund, which invests into the startups. There is this kind of skin in the game element which means every mentor is actually financially incentivised to give the best possible advice to all the startups in the cohort.
On top of that, every single one of our mentors is actually a founder or ex-founder or somebody who has worked in a startup before as well, which means that we have a way higher quality of mentor advice.
Lauren: It's more what Batko said, but also the fact Australia and New Zealand - and Australia in particular - have been on such a growth trajectory over the past decade with our startup ecosystem.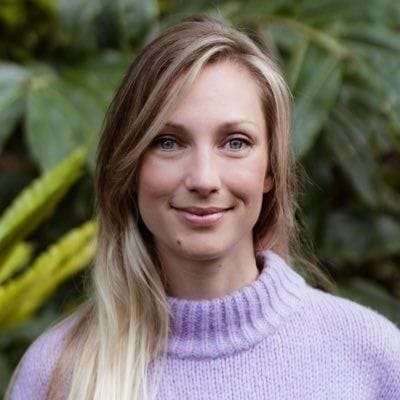 These people we have involved have been at ground zero and we've now started to see that circle of life come through where people who've participated in our program in some way are now becoming mentors, or getting involved in our fellowship programs and the other initiatives that we're launching.
It's the ecosystem development side of things that Startmate has been so responsible for and involved in over the decade as our ecosystem has matured more broadly. That's also a unique factor in the market.
What is the investment philosophy that drives your selection criteria and the ultimate mission for these investments?
Lauren: Historically we were very much around SaaS (Software-as-a-Service) businesses - the early software model. Australia ha always had more of a challenge with consumer-facing startups because of the size of our market, but over time those things have become less true, and we've seen through our cohort the strength emerge in hardware startups, in direct-to-consumer startups, in SaaS, B2B (business-to-business) and also enterprise level.
So we are definitely sector-agnostic or customer-agnostic from that perspective, and industry-wise it really has spanned across the software-technical industries to agriculture to climate; the climate startups have been a huge focus of some of the more recent cohorts. Then there's retail, food and beverage, it now really does span the whole lot.
The thing that actually unites everyone under that banner is this principle of ambition. We really want to attract the founders and the companies that have the most ambitious view of what the future should look like. And that future can be more of a regional story. As distinct from say a fund like Blackbird which has a global from day one mandate, we can take startups that have a regional view, but we are also really looking for those companies and founders who have the ambition to take on the whole global market where the business model is aligned.
In terms of how that selection process comes about, obviously with our mentor-driven model it really is around leaning into the wisdom of the crowd, or the expertise of the people who we have at our disposal to best understand what a strong vision for a business looks like, what a good founder looks like, and how we think we can actually support and lean into that founder over the three-month period. Can they have this unit of progress that would be exponentially larger by participating in our program than they would have been able to achieve outside in the real world?
Even though you have that cumulative knowledge amongst your mentors, there is quite a diversity in the sectors that you cover. if you're coming from an SaaS background you might not necessarily know what makes a great agricultural business or a climate change-oriented business. How do you go about finding the balance between that impressive story with an amazing vision, and also making sure that there's a solid business case?
Lauren: Certainly my comment on that is we bring this expertise around what it means to build a high-growth ambitious startup. It has typically been in the SaaS space but over time has become a lot more broad than that deep tech expertise.
Increasingly over time our mentors are starting to look like that composition of startups we're trying to attract. But what I would say is that we're looking to our founders to be the domain experts in the spaces that they working in.
We believe that if they're the best in market and the most ambitious, they will probably have the networks in the domain that make the most sense. We're trying to bring that lens of of first principles thinking, lean startup models and approache that will take what is perhaps a traditional industry and give it this this firepower that the startup ecosystem can bring.
That moves us away from this idea of technical founders building SaaS platforms for enterprise companies, and actually embeds entrepreneurial thinking across the industry and across the whole ecosystem.
Michael: I would actually say the problem is a bit more fundamental than this idea of 'our mentors don't know what a good business model or idea looks like because we're not in the right spaces'. We invest in businesses so early on, right at the beginning, companies with one or two people.
Actually the business model and the idea isn't the important part. The important part is the founder solving a really big problem and really caring about it. If that is their life's mission and it's something they will never let go they're going to figure out the business model and the idea anyway.
We know that every business model in that year will go for 15 iterations by the time it actually is successful, and we're comfortable with that as well. What our mentors are really good at is actually pushing that founder to get those customer insights. The biggest thing is talk to your customers and stay really close to them; reinforcing that really early on in your startup journey is absolutely crucial.
Again, it is not necessarily a question of do we have the mentors with the answers. Mentors are actually not there to give you the answer; the mentor is actually there to ask you the right question and push you in the right direction.
We'd like to go a bit deeper and look at the different phases you have. There are your cohorts that you put through the accelerator, that has a selection process attached, and then there's ultimately the investment decision. Could you walk us through how that works, and the minimum and maximum amounts that are being invested at that early stage?
Michael: Every single mentor at Startmate is personally invested in the fund itself. Every mentor invests from $10,000 to $250,000 per cohort, which gives them the skin in the game. We then invest $75,000 into every single company at the latest valuation.
That means if the company has raised in the past we match the valuation, which is very founder friendly, and also VC (venture capital) friendly because we essentially just say if your startup is already validated, we'll take exactly the same evaluation as your previous investor.
Then we go into three stages essentially. The first stage is we have roughly 500 to 600 companies apply per cohort, and all of our mentors actually jump in and review roughly 20 to 40 applications each. So it is a very collaborative process in a sense and we filter down to roughly the top 40 companies, which we then invite to our second stage, which is a round robin interview.
That is a high-energy afternoon where every startup has ten 10-minute back-to-back very fast interviews with 10 different people. That way our mentors get to know the startups really quickly and they already have the background knowledge, and the startups know the mentors.
Off the back of that we choose roughly the top 20 to 25 companies to go into one last one-hour in-depth interview to then really dive deep into some of the problem areas, some of the opportunities, and that's when we make the decision.
The process itself is specifically designed to be very fast, because we don't want to be wasting anybody's time and then roughly two weeks later, we can already make an offer.
Wonderful. Now, when you look at all the companies Startmate has invested in with a total market capitalisation of more than $1 billion, I'm assuming the lion's share of that would come from a few outstanding companies, with the remainder would likely still be in that early-stage growth phase. What percentage of the companies that you deal with so far really hit the big time? And then what percentage ultimately will fail unfortunately?
Michael: We've been really lucky that in every cohort we've got two or three companies that do actually do really well and drive all of the returns. I think we've got five or six companies now which are worth over $100 million, all the way up to $250 million.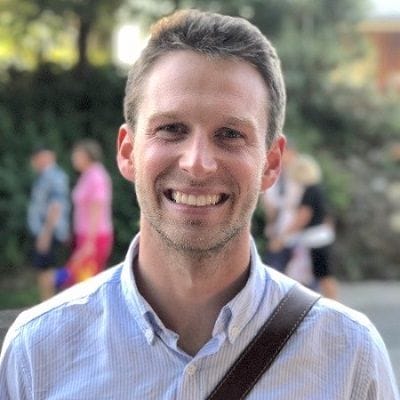 65 per cent of them statistically speaking raise a seed round or Series A after the program. In terms of how many go on to raise more funding - and not all of them have to raise funding, that's important to know as well - statistically speaking when you look at all venture returns, 99 per cent of them won't succeed, but at Startmate have been very lucky that every cohort has at least one, two or three outstanding companies in there.
What are some of the companies that have been particularly outstanding for you, or that you are quite passionate about?
Michael: I don't want to call it my personal favourite because we shouldn't have favourites here, but one of the companies where their mission really resonates with me Swoop Aero in our 2018 cohort, which delivers life-saving medication in drones anywhere, into especially remote areas. The team is a team of Air Force pilots essentially and drone racers, the first step was actually getting a government project in Vanuatu where they are actually delivering medication across all the islands in Vanuatu.
Everybody always thinks that's a really hard business model and you're negotiating with governments, etcetera, but that team has absolutely impressed and is now delivering medication in the Asia Pacific region, as well as in a couple of African countries now - it is the world expert in doing so.
Lauren: I can call out a couple of the current portfolio. From the last cohort, just to demonstrate the diversity of startups, Heaps Normal was one of our companies in the last cohort, which was probably a more surprising inclusion in that it was non-alcoholic beer. Nothing to do with the usual idea of startups at all but they were experimenting with their sales model from a subscription perspective. Ultimately, it was a core mission that we got behind from creating other avenues and options for drinking and socialising that didn't involve alcohol.
In the current cohort Cake Equity is certainly one of the most important exciting companies in Australia right now, and Australia-New Zealand eventually. It's a platform that's specifically helping startups issue equity and options to investors and employees.
There are global examples of this, but with our unique financial environment in Australia, and some of the specific laws and regulations that we have to deal with, having a bespoke option for our startups actually continues the maturity of startups because we now have employees that are understanding of what share option pools mean for them, and the process is being streamlined and simplified for founders as well.
Another one I might call out is Milkdrop, which is a personal favourite of mine. Alex Sinickas is the founder - she is an engineer who found herself having difficulty breastfeeding and having to move to pumping for her newborn, and found the process as horrific as most women do.
Being an engineer, she is in the process of rebuilding the pump from the ground up, but has started with an insert that can actually work across any pump, and is enabling people to use that to increase comfort and improve the experience for them.
Great Wrap are also doing very cool things. It's cling wrap that's made from the remains of white wine grapes, and actually using an interesting biomaterial there which is better than the kind of sugar cane-based, compostable cling wrap.
There are 18 incredible companies in the current cohort (see below for more details), but that just shows you a bit of the diversity.
It must be an incredible job to work with all these companies. But when they actually don't succeed, what approach does the accelerator take?
Michael: One of the best things about the Smartmate community is something we see all the time; it's that those founders get to know each other as part of the cohort, and the cohort effect is so strong here that usually what happens is the founders just hire each other.
It is an awesome thing to see when they instantly have a job with one of the other cohort companies or with one of our alumni. That literally happens in every cohort.
---
Read on for more details about the Startmate's Summer21 cohort:
SM21 Cohort:
Atlasshorts | Atlasshorts is an Australian subscription-based eResource connecting the world through shared stories. Indie filmmakers struggle to show their work to anyone other than the die-hard enthusiasts. Teachers and libraries rely on a homogenous list of content suppliers. Atlasshorts lets indie filmmakers upload films to its platform, which then serves the content to millions of users at schools and libraries. Atlasshorts unlocks an entirely new audience and revenue stream for indie filmmakers and visual storytellers. Its community connects users to films and visual media, users to users and films to more films. Founders: Karim Ford Sarhan + Bruce Maton.
Cake | Cake is an Australian fintech on a mission to simplify the way start-ups and small to medium-sized companies raise capital, set up employee share schemes and manage their investors. It does this by providing software that connects the legal processes into the cap table, and converging the relevant parties onto the one platform. The platform streamlines deals by helping companies raise capital and issue options, offering a simple and fast alternative to the usual endless spreadsheet, emails and PDFs. For equity funding via shares, options, SAFE notes, it's a piece of Cake. Founders: Jason Atkins + Kim Hansen + Johan Kriegbaum.
CodeLingo | CodeLingo is a New Zealand-based SaaS product that finds project-specific issues in code. Tech debt costs Global GDP US$3T (The Developer Coefficient Report, Stripe Sept 2018). Poor knowledge sharing in dev teams is the number one cause of tech debt and the number two problem in software development, second only to capacity (State of Software Development Report - Coding Sans 2020). CodeLingo's new product Notebooks help development teams work with the code and each other. It's simple doc UI has powerful blocks (paragraphs) that integrate deeply with the code, repo and teamspeeding up the development cycle. Think Notion for developers.. Founder: Jesse Meek.
Cropsy Technologies | Cropsy is a New Zealand-based agtech offering an end-to-end hardware/software solution to better monitor and effectively manage high-value crops. High value crops like wine grapes need constant care and attention, but it's impossible for growers to check every single plant regularly. Cropsy provides an end-to-end hardware/software solution that integrates with current workflows affordably. It gives growers the insight of a thousand eyes by using AI and machine learning to analyse millions of images and data points in real-time, all while tractors are out and about doing other daily jobs. Founders: Ali Alomari + Leila Deljkovic.
Emmi | Emmi is an Australian climate technology company providing comprehensive financial perspectives on carbon risk to enable better investment decisions for its users. Climate Change has created two major risks Physical and Carbon Risk. Carbon Risk needs to be solved to mitigate Physical Risk, however currently there is no easy, trusted and scalable way that helps institutional investors and corporates solve for it. Using Emmi, institutional investors & corporates can understand the financial impact of carbon across any portfolio or company. This will allow them to avoid stranded asset risk and financial loss by using Emmi to understand, anticipate and accelerate the market changes required for a net zero economy. Founder: Michael Lebbon
Entry Level | Entry Level is an Australian employment company creating the world's first scalable reskilling engine to empower 500M people to find, explore and attain more fulfilling careers. By 2030, 40% of the world's population will need to be drastically reskilled or be unemployed. There is a need for scalable, mass scale reskilling to avoid large numbers of structural unemployment. Entry Level helps people with 'hard pivots' in their career using data-driven insights to help people decide on career trajectories and reskilling. Once they have decided on a particular career from Entry Level's content and search engine, they can use its virtual work experience programs to fast track their way to being an 'experienced' team member. Founder: Ajay Prakash.
GGWP Academy | GGWP Academy is an Australian e-learning and influencer marketplace platform providing education and opportunity to gamers globally. The esports and gaming industry is growing rapidly at 38% year on year, and needs a central hub for education and connecting with brands. As the companion platform for users or platforms such as Twitch and YouTube, GGWP educates, uniquely ranks, aligns, connects, measures and streamlines payment processes between brand and influencer. Founders: Jacqueline Garrett + Cassie Puah + John Keto
Great Wrap | Great Wrap is an Australian manufacturing startup offering the only Australian-made compostable cling wrap. Plastic waste is a well known, huge environmental problem The lack of innovation from manufacturers has left us with oceans of plastic and very little solutions. Great Wrap is the only Australian made compostable cling wrap and pallet wrap. Its stretch wrap is made using food waste as the main raw material. The company is on a mission to change the landscape of packaging. Founders: Julia Kay + Jordy Kay
Hullbot | Hullbot is an Australian company using autonomous robots for clean hulls and healthy oceans. Hullbot ends the global reliance on toxic antifouling paints used on boats and ships which are expensive, ineffective and harmful to the environment. Its technology saves all vessel owners money and creates healthy oceans through underwater robotics at scale. Through designing, developing and deploying the world's only autonomous drone platforms that can swim, inspect and clean anything underwater,m Hullbot solves the inescapable need for every underwater structure to be kept free from fouling. Founders: Tom Loefler + Karl Watfern
Jobloads | Jobloads is a New Zealand-based job marketplace helping people find meaning and thrive at work. The company currently services food and fibre producers in New Zealand with plans to expand into Australia. 34.4 million people work in agriculture globally. In a post-COVID world with limited migration and travel restrictions, many food and fibre producers across the globe have been left short of workers. At the same time, workers want to feel more valued at work and producers are frustrated with an unreliable labour supply. Jobloads is solving this market problem through a platform that puts respect for the human rights of every worker in the supply chain at its centre. Founders: Candice Pardy.
Keylead Health | Keylead is an Australian digital health company accelerating new cures with holistic medical insights. Continuous and long-term capture of clinical data and analysing them in near real-time is a major problem in clinical trials that delays market capture for new drugs, limits scaling trials, and cannot be done remotely. This ultimately leads to loss of lives and billions of dollars for healthcare providers. Keylead is a digital health company, building an AI-driven SaaS data platform to make it easy and engaging for patients, doctors, and pharma to capture continuous and long-term clinical trial data. Founder: Andi Partovi + Farhad Goodarzy.
Komodo Wellbeing | Komodo is a New Zealand-based platform offering tailored software for schools to prevent student wellbeing issues. Students regularly face serious wellbeing issues such as bullying, body image and academic pressure; issues which have been amplified by social media. Komodo is an analytics platform that is optimised for understanding student wellbeing and helping staff utilise this data to make crucial interventions. It gives every student a voice when they need it most and empowers staff by taking the guesswork out of wellbeing. Founders: Chris Bacon + Jack Wood + Matt Goodson.
MilestonePay | MilestonePay is an Australian fintech that makes doing business with untrusted parties fair through the use of living milestone based contracts. In the space of digital native freelancers and agencies, payments for services rendered can take weeks or months to be received and processed, leading to bumpy cash flow and making it challenging to generate predictable revenue. MilestonePay is a contract automation and payments platform that reshapes B2B engagements through living contracts, designed to protect both parties. On the platform you are able to generate contracts with specific milestones and deliverables and get paid as each milestone is completed. Founders: Ryan Handby + James Claridge
Milkdrop | Milkdrop is an Australian company on a mission to revolutionise the breast pumping experience. New mothers have unnecessary nipple pain and discomfort using breast pumps to express milk. Milkdrop estimates 140,000 women in Australia and 2.5 million women in North America have a poor pumping experience each year. Milkdrop is starting from the nipple up, this week launching a soft silicone cushion that fits most breast pump heads designed on the physiology of a baby suckling, making them softer, more natural feeling and far more comfortable for women. Founders: Alexandra Sinickas + Ravi Bessabava + Dr Andrew Mason + Daniel Prohasky.
ResusRight | ResusRight is an Australian healthcare company that aims to save millions of newborn babies from death and disability by developing a monitor to help clinicians resuscitate better at birth. It's estimated that, each year, a million babies die and a million babies develop a permanent disability due to a lack of oxygen at birth. Most of these disabilities, and 30% of these deaths, are preventable. Current resuscitation equipment doesn't provide enough feedback to the clinician to enable them to resuscitate effectively. ResusRight wants to revolutionise the standard of care for neonatal resuscitation by developing a monitor that provides breath-to-breath feedback to the clinician. The ResusRight monitor fits onto existing equipment and helps clinicians get it right every time. Founders: Matt Boustred + Matt Crott + Dr Mark Tracy
Sicona Battery Technologies | Sicona is an Australian battery technology company developing cost-effective, high performance battery materials that can increase electric vehicle range and reduce the cost of lithium ion battery energy storage systems. Electric vehicle (EV) range limitations and high upfront costs due to current limits in lithium ion battery cell energy density. Sicona provides a solution to these major problems through our innovative battery anode and binder materials which can extend EV range by more than 50% or reduce the cost of a Tesla Model 3 by A$10,000.00. Founders: Christiaan Jordaan + Andrew Minett
Telecare | Telecare is an Australian healthtech company bringing specialist medical care to those living in remote, rural and regional parts of Australia via telehealth. Its ambition is to break down the barriers between the thousands of Australians who don't have access to specialists with an affordable, mobile model that has multiple benefits for both patients and providers alike. Telecare creates the marketplace, software and administration platform allowing its specialists and allied health professionals to be matched with the right patient and to deliver their services seamlessly. Founders: Lina Xu + Michael Wang + Dr Raymond Wen + Dr Christopher Sia.
ULUU | ULUU is an Australian biotech company developing an ocean material that's carbon negative, home compostable and able to replace all kinds of plastic. Consumers and brands are eager to decrease their plastic & carbon footprints and revive the oceans. Uluu allows consumers and brands to replace any type of plastic with a durable biomaterial that's not only home and marine compostable, but also actively benefits the world: it sequesters up to 5X its own weight in CO2 and is made from seaweed, which helps to clean up our oceans and promote marine biodiversity. Founders: Julia Reisser + Michael Kingsbury
Never miss a news update, subscribe here. Follow us on LinkedIn, Instagram and Twitter.
Business News Australia
Get our daily business news
Sign up to our free email news updates.
Help us deliver quality journalism to you.
As a free and independent news site providing daily updates
during a period of unprecedented challenges for businesses everywhere
we call on your support