Things are looking up for the Adelaide Freemasons as they give the green light to establish a 33-storey tower behind their iconic Freemasons Hall on North Terrace in the city's CBD.
A landslide vote of support in favour of constructing the tower was recorded over the weekend, with more than 85 per cent of members backing the proposed $120 million project.
The news follows the re-election of David Booker to Grand Master of the Freemasons of South Australia and the Northern Territory, who intends to turn the proposed tower into a reality.
The heritage-listed Freemasons Hall will also be undergoing its own reinvention after the organisation entered into a Memorandum of Understanding with the History Trust of South Australia to transform the hall into an Adelaide Museum of South Australia's History (AMoSAH).
"I'm humbled by the strong support from the membership for my re-election and the endorsement of this exciting vision for 254 North Terrace," Booker said.
"This project, underpinned by a sound investment strategy, will ensure a bright future for Freemasonry and help to preserve our 'spiritual home' at Freemasons Hall for many generations to come."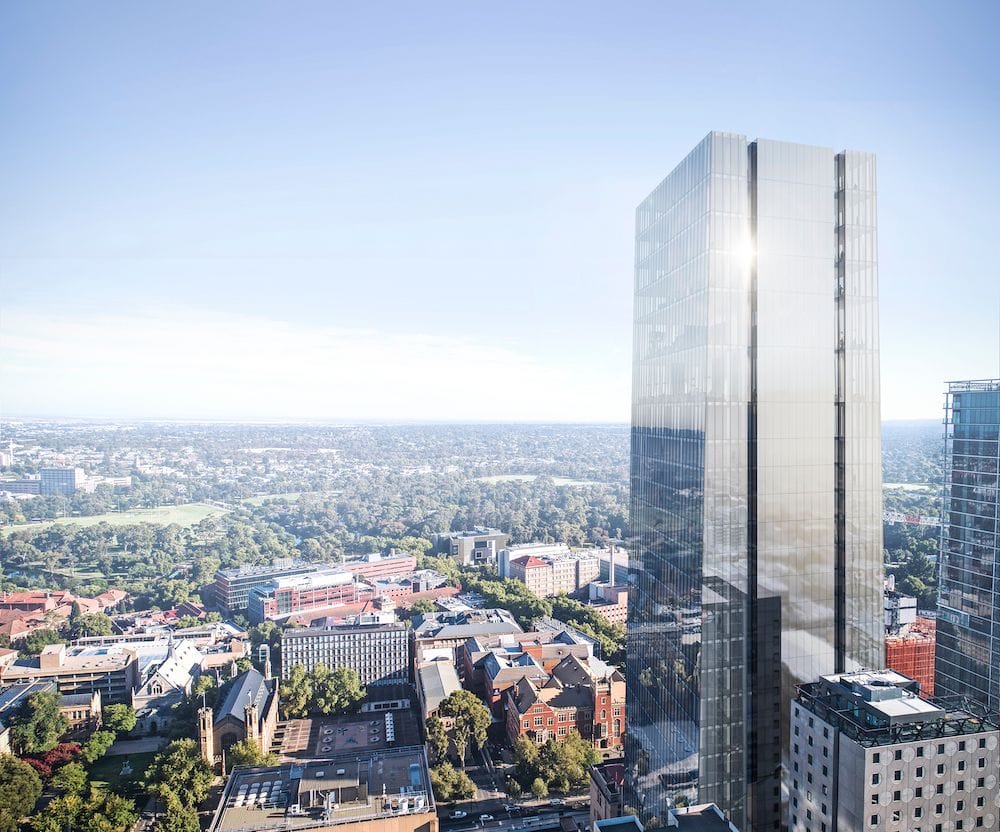 The development will unite a mix of commercial, community and tourism tenants, including 200 hotel rooms, a club lounge, pool and a gym offering commanding views of Adelaide and is situated within walking distance of the University of Adelaide, the Lot 14 Precinct and Rundle Street.
The Freemasons Hall has long been a fixture of Adelaide's CBD, with plans for the building set in stone under 100 years ago, and opened in 1927. In South Australia and the Northern Territory there are currently around 50 community-based Masonic Halls.
For the most part, however, the Hall on North Terrace has only been conditionally accessible to the public through venue hire.
Freemasons Property Trust chairman Henry Davis says the upcoming changes will open up the Hall and surrounding area to a greater audience.
"We have had significant interest from five local and interstate companies keen on being joint venture development partners, and our focus will now be on completing market research, evaluating tenders and working with the government on development approvals," Davis said.
"While the future of the Freemasons Hall has been debated over many years, we can now confidently move forward knowing there is strong membership support to create a destination the entire community can enjoy."
Get our daily business news
Sign up to our free email news updates.