National law firm Gadens and legal-tech company Lawcadia have launched a new service to help in-house legal teams keep above water as they enter the uncharted waters of the Covid-19 pandemic.
Founded by Warwick Walsh and Sacha Kirk (pictured left), Lawcadia has been a major source of digital disruption in the legal sector, and won the Legal category in the Business News Australia Young Entrepreneur Awards 2019.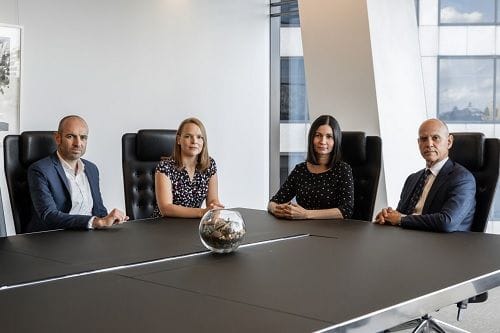 Lawcadia is now proving its worth in response to a deluge of legal issues corporate and government teams are facing in light of the virus outbreak.
The Covid-19 Legal Workflow product has been designed to help these teams and their senior management identify, triage and respond quickly to the wide range of complex legal issues and questions that are arising.
"Corporate and government legal teams are facing a growing tsunami of legal issues that need to be addressed urgently," says Walsh, who is also CEO at the tech company.
"These issues will continue to escalate in number and seriousness over the coming months.
"We saw the pressure our clients are under, and we identified a way in which we could help them manage issues and also solve the bottleneck of legal work that will emerge as illness and working from home starts to impact in-house resource levels."
Where in-house legal teams don't have the expertise or the resources to handle pandemic-related legal issues for their clients, this product also allows work to be channelled to Gadens COVID-19 practice group.
"The ability to develop a product to help our respective client bases and get it to market in such a short space of time is a testament to the agility of both our firm and Lawcadia, the quality of our respective teams, and the desire to help our clients in what is going to be an incredibly difficult three, six and 12 months," Gadens Paul Spiro.
In addition to partnering with Lawcadia, Gadens has formed a COVID-19 practice group with specialists across the firm. This will provide rapid responses to the diverse issues that need to be addressed as the outbreak progresses and the ramifications that will follow.
Spiro said businesses under disruptive stress will be subjected to all sorts of pressures and many will have to make rapid, existential decisions for themselves and their workers.
"Although many decisions will be forced on them, how organisations respond most effectively will depend on understanding their starting position," Spiro said.
"With so much to consider and in-house counsel already overwhelmed, we're aggregating our firm-wide knowledge and resources with cutting-edge workflow technology to offer solutions to problems most in-house counsel don't even recognise they might have."
Updated at 6:06pm AEDT on 17 March 2020.
---
Get our daily business news
Sign up to our free email news updates.