MAXINE Horne has a precise idea of why she is among the few in corporate Australia - a female founder heading an ASX-listed company.

The CEO of Vita Group (ASX: VTG), in her own words, is an 'incredibly competitive individual' and not 'built' like anyone else.

"I'm extremely driven," says Horne.

"My grandparents brought me up. I come from a very poor working class English background."

There are few women like Horne in technology who are at the top of the game.

Horne co-founded Vita Group on the Gold Coast in 1995 with one Fone Zone store, a game-changer before the tech boom. She and her then husband opened up shop while Horne was heavily pregnant and she personally painted the store the night before it opened.

The couple scaled to 14 stores in 18 months. They then decided to bring in a financial controller who was 'amazed' by her approach to business.
"He asked what the decision-making process was for creating a store - I said 'get the bank statement and if there's enough money we do it'," says Horne.
"Looking back, we were very fortunate to be in a growing industry that was starting to take off and we knew this from observing the UK."

Vita Group now has 1600 employees and more than 160 points of presence nationwide across brands including Telstra, Fone Zone, Sprout, Vita Enterprise Solutions and One Zero.

However, Horne tells Business News Australia that the journey hasn't been without its challenges for the once small Brisbane business.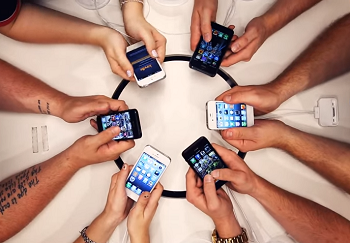 Horne listed Vita Group on the ASX in 2005. Up until then, company growth was organic and she determined the marketplace was about to consolidate due to a growing number of players.
"We changed strategy from organic to acquisitive growth and mapped out a three-year plan, but all our money was going into new stores so we didn't have enough cash to execute the plan," she says.

"We went out to private equity and sold a third of the business to them, and with the money they invested, we went on an acquisition trail.
"The minute we brought in private equity we knew our exit strategy was going to be an IPO. It wasn't our intention to go public; it was always our intention to just grow the business."
Horne says in the few years that followed Vita Group's listing she 'struggled' with her relationship with the board and this became detrimental to the company's success.

"I found the board's questions confronting and intrusive and I thought they were questioning my ability to run the business," she says.

"They were just trying to get their heads around the business though. I knew it intimately, but they only heard about the business from me four hours every month."

It should be noted that Horne is part of an ASX minority. There are less than a handful of female CEOs among Brisbane's most successful public companies.

Early on, Horne says she was time and again mistaken by clients for the office secretary.

"After listing we went from a small business mentality and all of a sudden I decided we needed to act like the big boys," she says.

"We went straight to the bottom line, focusing on the outcome rather than the input.

"I lost my sense of purpose because I'd been working 10 years to get to the point of listing, and then it was like - 'what do I do now'?
"I drifted for a couple of years and for two years our business was practically leaderless. It's actually amazing we are still here today. Compound that experience with the GFC and it really took two or three years to recover."
Vita Group's five-year chart now reads like a dream. The company's share price has risen from 28c in March 2011 to around $2.90 today.

While the company may have surfed the flows of the market during the dotcom boom, Horne says joyrides that followed have required a more diligent approach.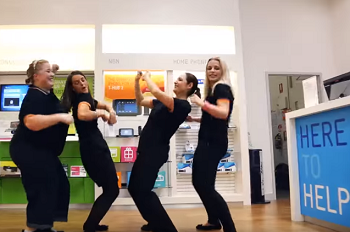 "I knew we had to get our mojo back and, as CEO, the buck stopped with me," she says.

"After years of wandering, I sought the advice of an executive coach because at the head of the organisation there are very few people you can really be open with - without having a sense it's going to come back to you at some stage.

"The very first thing I did was change the way I communicated with the board and change the flow of communication."

Horne says she welcomed the board into retail stores to see the company culture firsthand, something difficult to put into words.

She then became really big on drilling company values - there are eight of them - into every part of the organisation. She brought employees back to brand origins, 'La Dolce Vita', or what it means to 'live the good life'.
"It doesn't take me long to start talking about purpose, mastery and autonomy - and essentially we gave our people a huge sense of purpose," says Horne.
"Every single business unit now knows how profitable it is, and the more power they have, the more powerful the organisation is.

"We conduct over 3000 coaching sessions a week in our organisation and our proprietary software monitors this.

"Coaching and developing our people is absolutely paramount. Will and skill are the two reasons people don't do things."

Horne says what's happening now in telecommunications is very similar to what happened in 2009, but rather than consolidating retail brands, it's consolidating under carrier brands.

Horne is also keeping her eyes open to other markets.

"We've really got the next four to five years plotted out and, over the next 18 months in particular, our focus is around small business channels. This time last year we had four business centres and now we have 21.

"I'm cognisant that this time around it's about finding opportunities and introducing them at the right time so you don't distract from what needs to be done today."

Get our daily business news
Sign up to our free email news updates.