A leading international online working holiday company has welcomed the Federal Government's announcement of visa rebates for international students and backpackers, although its CEO and co-founder believes an extension throughout 2022 is needed to truly entice travellers to overhaul their lives and come to Australia.
Prime Minister Scott Morrison announced this morning visa rebates would be given to backpackers for 12 weeks, and to international students for eight weeks, in a bid to fill worker shortages caused by COVID-induced absenteeism.
Gold Coast-based Global Work & Travel, which also has global offices in London and Vancouver, is reporting demand for its WHM (working holiday maker) trips to Australia has more than doubled from December to January.
The company's co-founder and CEO Jürgen Himmelmann says the decision to offer visa rebates needs to be extended to help businesses and communities affected by staff shortages and reduce disruption to the supply chain.
"Two to three months of visa rebates is a good start but it is simply not enough time for travellers to decide to pack up their lives and make a life changing move to Australia," Himmelmann says.
"It needs to be extended until the end of the year at least to encourage travellers and students to come here and make it a realistic move."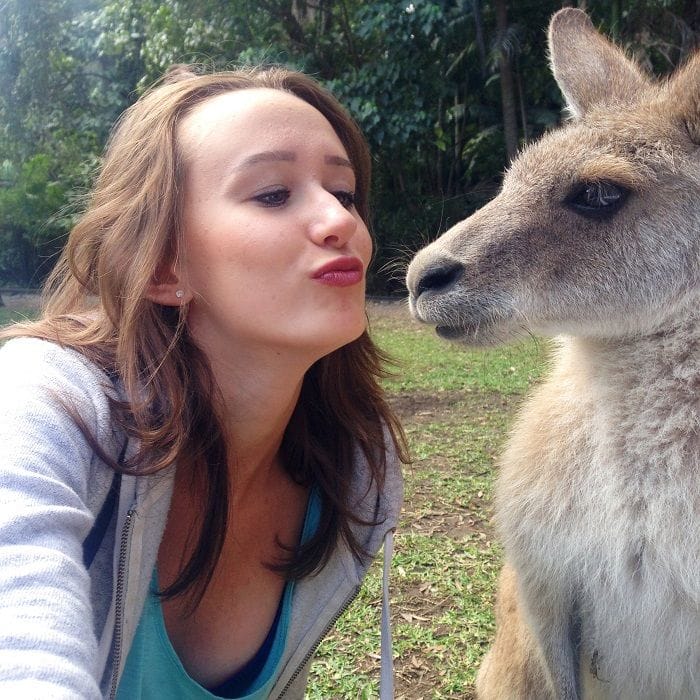 He says the company has seen a real spike in enquiries and sales for its working holiday maker packages, with the majority of its network of customers wanting to get to work straight away.
"These are the people that can have an immediate and positive impact on staffing shortages across multiple industries," he explains.
"We have a backlog of working holiday makers who've been really keen to get into Australia and haven't been able to enter the country. If the visa rebates are held in place for a longer period, this will help further entice travellers and students to come here.
"Their contribution to the economy is very real and we need to do all we can to ensure the processes to get them into the country are attractive, as Australia is competing with other countries to attract them."
Meanwhile, peak industry body the Accommodation Association has also welcomed the Federal Government's initiative but warns much more support is needed to address sector-wide labour force losses of 35 per cent.
"Every level of Australia's Accommodation sector has been heavily hit by workforce losses of 35 per cent with the additional complication of staff having to isolate due to being close contacts," says the association's CEO Richard Munro.
"Every positive step towards addressing that is welcome but this is a massive headache that is not going away any time soon.
"We are very grateful for today's announcement but ongoing support from Government at all levels is needed until we get back to a more normal existence and we have a proper resumption of international tourism."
He notes the Accommodation Association has been engaging with the Federal government on many fronts for both short and long term solutions, and looks forward to an acceleration of these kinds of announcements given the demand.
"The sector is constantly adapting and finding ways to become more flexible to suit the rapidly changing environment, the association itself has launched a number of programs to assist our members and the wider tourism industry with the skills shortage and today's announcement will support these initiatives," Munro says.
"From our ground-breaking Gappa program which expands the traditional gap-year via a 10-month placement of paid work experience through to multiple short and long term solutions to match those looking for work with accommodation providers looking for team members, the association and our members have embraced new ways of attracting people into hospitality.
"But, even where demand for rooms is high, our hotels, motels and accommodation providers simply can't find the people to fill the gaps right across the workforce from management to cleaning staff through to floor and administration staff. "
He adds members continue to see cancellations due to consumer fears of being stranded again by snap border closures and the inability to practically access Rapid Antigen Tests.
"Today's announcement is a step in the right direction and we hope some of the eligible international students and backpackers come our way," he says.
"This is a brilliant sector to work in at every level. Even short-term, you learn transferable skills and, as a career path, it can take you anywhere and everywhere."
Later this afternoon, Business Council executive director Jess Wilson said gave her perspective, claiming that attracting student and working holiday maker visa holders back into the country and letting those already here work more hours were critical steps to keeping shelves stocked and supply chains functioning.
"We welcome the government's sensible changes to boost the workforce, keep businesses functioning and ensure Australians can access the products and services they need," she said.
"Not only do critical labour shortages risk holding back our recovery but they put serious strain on supply chains across the economy and force businesses to close their doors."
She said businesses were experiencing workforce shortages of up to 40 per cent in some sectors.
"Temporary changes to give international students the chance to work more hours in all sectors of the economy are common sense. Many international students are already here and contributing – now they have a chance to do even more," she said.
"Working holiday makers are also crucial in sectors like agriculture, so making Australia an even more attractive destination with lower costs and faster approval times is a no brainer.
"These changes combined with the sensible adjustments to isolation and close contact rules will help address critical workforce shortages in the short term."
Get our daily business news
Sign up to our free email news updates.