THE new G42 Business School Building at Griffith University, delivered by Lend Lease, represents a major milestone in a journey of transformation and growth for Griffith University and the Gold Coast.
Designed by Wilson Architects, the building combines simple and functional materials in a bid to create an engaging learning space for students.
Seven storeys high, the state-of-the-art facility houses 200 staff and research students, and provides leading-edge facilities for business education, research and industry collaboration.
It is the main hub for the 4500 Griffith University business students on the Gold Coast, and allows for future growth expectations.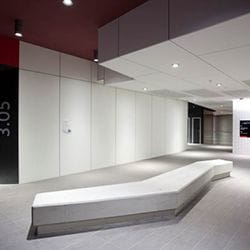 Lend Lease was engaged as managing contractor in April 2012 to start the design phase of the project, with work commencing on site in January 2013.
The project was completed in two phases, with the first phase including a simulated trading room, offices for academics and support staff, lecture theatres and seminar rooms. The second phase including the construction of a new carpark and fit-out of the cafe and seminar rooms.
The second section was completed eight weeks after the first section was completed, wrapping up ahead of schedule in June 2014.
The facade of the G42 Building is a combination of Hunter Douglas aluminium panelling, Vitrapanel and Fielders Shadowline, as well as IGU glazing. Lend Lease says a good degree of coordination was required to ensure compatibility of these elements.
A notable construction accomplishment that set the project up for early completion was the speed of the structure erection, which was completed in a six-month period, despite inclement weather.
While considerable lead times were required for the delivery of the facade materials, the end result was an economically sound, well detailed, functional structure.
The Griffith University Business School G42 Building is a great example of what Lend Lease can deliver for clients in Queensland, and the construction business says it is proud to have delivered it for the Gold Coast community.
This project saw Lend Lease take home the Project of the Year award.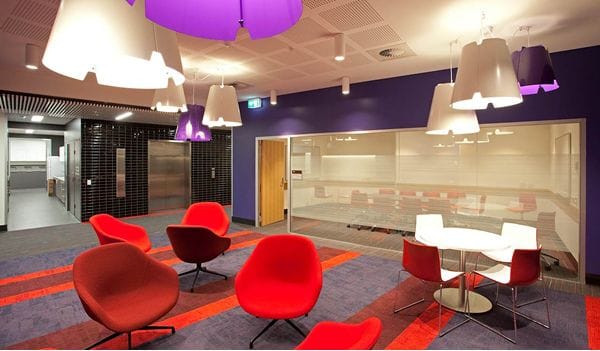 Get our daily business news
Sign up to our free email news updates.