THIS week, we're revealing our Top 40 under 40 Young Entrepreneurs Gold Coast, who represent some of Australia's most inspiring young business people from a variety of industries.
Our top 40 entrepreneurs and business leaders under the age of 40 have all built a thriving business, delivered innovation, led social change or have an idea that will change lives.
Today it's our top 11 to 20 and these entrepreneurs feature architects who have disrupted their field, a creative marketer, a businessman who's capitalised on a niche in the glamourous world of super yachts, another disruptor who has created a virtual dealership and a fashionista who's struggling to keep up demand.
Each day we'll introduce you to a batch of young entrepreneurs who are the game changers of modern business. We've already revealed out top 21 to 30 and our top 31 to 40. Tomorrow, the top 6 to 10.
11. James Nathan Marshall (33)
MWM Advisory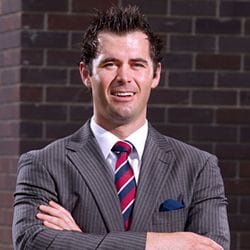 The desire to be more than a number at one of the 'big four' has seen James Marshall's service orientated accounting, and advisory business thrive since being founded in 2013.
Within four years, MVM Advisory has grown its staff from six full-time employees to 34 and are on track to increase their turnover by 350 percent next financial year.
The business was born from a distinctive gap in the market to service Queensland's growing small business sector.
"Looking around, I recognised that the Gold Coast was a hub for entrepreneurship and there were many significant Gold Coast businesses that weren't receiving the level of support they required," said Marshall.
"Our target market is small-to-medium businesses with the potential for growth; businesses that may not have the budget to hire a full in-house financial function, but are willing and able to take on external compliance assistance and financial advice."
"As a mid-tier accounting firm, our organisational structure has been developed to provide deep, yet affordable resources," he said.
12. Mark Deacon (27) & Jake Robinson (34)
Superdraft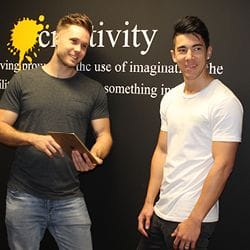 In terms of disruptors, it's hard to come by Australian start-ups who've been as successful as Jake Robinson and Mark Deacon.
Superdraft Australia is a fast growing, multi-award winning company on track to disrupt and capture large portions of the global architecture industry.
Robinson and Deacon have created a design collaboration platform which guides users from inspiration to construction as efficiently as possible, connecting the project to the most suitable consultants and providing added layers of transparency for all involved.
Since its inception in 2011, the company has successfully completed over 1000 residential and commercial architectural projects across Australia.
2017 isn't the first time Robinson and Deacon have featured on our list; in 2015 and 2016 the pair won the Professional Services award at the Gold Coast Young Entrepreneur Awards.
Over the last year the duo have been making a strong push into the fast growing area of 3D virtual reality and have launched a platform around that technology.
13. Fady Hanna (29)
Flagship Digital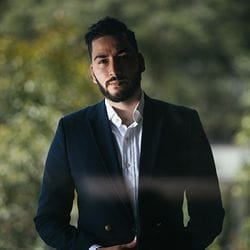 When Fady Hanna set out to create Flagship Digital, he wanted to fill a void he saw most big multinational marketing groups neglecting.
"There was definitely no shortage of agencies that had amazing, creative marketing campaigns, but there was very little focus on tangible results," says Hanna.
"I saw a massive void when it came to strategic branding as opposed to simply creative branding."
His gamble clearly paid off, and Flagship Digital has grown incredibly fast since it was founded in 2012.
Hanna even recently opened an office in the United States where the group has partnered with several multi-national PR firms to assist with the brand development of their artists, athletes, and entrepreneurs.
"There's a big misconception around what branding is," says Hanna.
"Firms charge a stupid amount of money for a fresh coat of paint without taking an in-depth understanding of every different department. When we come in and show clients it's not about the coat of paint it's about the engine behind the car, that has attracted nothing but amazing things."
14. Cameron Bray (38)
Bray Management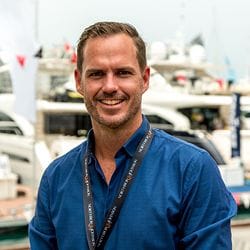 International trips, boat shows and high-profile clients are all in a day's work for Cameron Bray.
Bray Management takes over the day-to-day running of a superyacht on behalf of its owners, including the option of chartering the vessel to bolster returns on the asset.
In the past year Bray Management has more than tripled the size of its fleet and currently has 18 yachts under management, including the 4-cabin 120ft crown jewel Sahana, which significantly drives high-end international tourism to the country.
The company now operates the largest fleet of yachts under management in Australia.
Bray was also recently elected chairman of Superyacht Queensland, the state body responsible for working with the government to achieve change and progress in the industry.
He looks forward to spearheading his company's next phase of growth following an exceptional year of investing in new vessels, hiring new staff and adding to the product offering.
15. Anthony Simon (39)
ApprovalBuddy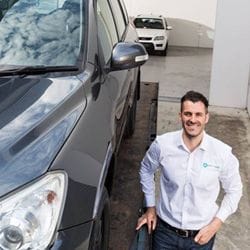 After years of working with corporate car dealerships and a stint selling his own brand of designer jeans in between, Anthony Simon has found his true calling with ApprovalBuddy.
The platform acts as a 'virtual dealership' which allows you to buy a car online and have it delivered, with the financing, mechanical inspection and transfer papers all taken care of.
"They don't even have to see the car in person. When they're happy to go ahead with the purchase, we deliver it to them without having to test drive it - that's the new generation."
Simon plans to open soon in Sydney, and then conquer the rest of the country. A partnership deal struck with Gumtree just months ago will allow ApprovalBuddy to operate through Gumtree's platform in Queensland.
16. Leigh Wetton (35)
EMF Fitness Centre, EMF Performance Centre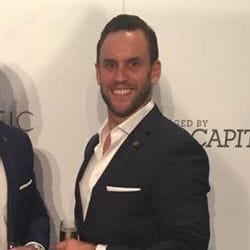 Leigh Wetton started EMF Fitness alongside business partner Scott Freeman in 2010.
The ex-navy duo brought high-impact and performance training into the mainstream on the Gold Coast through their dedicated 24-hour gyms complete with swimming pools, altitude rooms and even a first-of-its-kind altitude swimming pool.
The biggest leap for the business came earlier this year when Wetton and Freeman launched the EMF Performance Centre at Robina Town Centre.
"The performance centre is like nothing else we've done," says Wetton.
"It's 3,000 square metres, about three or four gyms rolled into one, tons of members and lots of staff it's a whole beast in itself."
17. Gretty Rose (32) & Eric Lockhart (31)
Gretty Rose the Label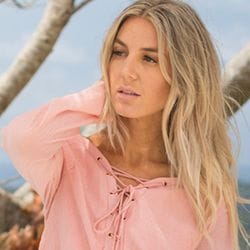 Gretty Rose, who is yet to celebrate her labels first birthday, has already outgrown not one, but two warehouses.
Established alongside her partner Eric Lockhart, Gretty Rose the Label offers looks for all occasions with playsuits, shorts, and dresses in feminine boho styles available for purchase from their online store.
The Gold Coast mum and close friend of fitness queen Ashy Bines has built an impressive Instagram following with 264K followers between her personal profile and label.
"I decided to launch my label after realising I had established some great connections and followings from the fans of Ashy's Raw series," said Gretty.
"Its definitely scary being in business but its amazing and exciting. I'm living my dream and my passion."
It wasn't long before Eric resigned from a 15-year career in the air-conditioning trade to assist full time in the business.
"We're so overwhelmed and excited about the growth that we have had over the past 12 months, and we are now organising the 1st birthday for the brand," said Gretty.
"We feel very lucky and blessed to be where we are in such a short space of time."
18. Karina Irby (28)
Moana Lifestyle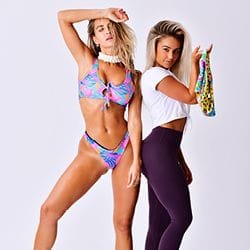 Not only is Karina Irby staying ahead of the curve, she is also adding curvy designs to her burgeoning collection.
Karina has quickly become one of the most recognised Bikini lifestyle gurus online as the founder of Moana Lifestyle.
Incorporating Moana Bikini and sister brand, Bikini Body Burn, Moana Lifestyle has amassed more than 1.3 million followers across various social media channels in addition to a dedicated base of customers she affectionately calls her 'army of Moana Babes.'
"I started off with 10 pairs of wholesale San Lorenzo bikinis; I did a photoshoot, nothing too glamorous, and they sold out instantly," says Irby.
"Within just under 12 months we were ordering that much wholesale stock that our suppliers couldn't keep up.
"That's when I started teaching myself about fashion design and business, to come up with my own suits."
Moana Bikini was, and continues to be, first-to-market in a number of areas, but primarily in social media marketing initiatives and the development of consumer-generated marketing."
"This consumer-centric focus has fostered an army of Moana Babes who love the product, the brand and everything we represent," said Irby.
19. Jeff Stenner (34)
2J Electrical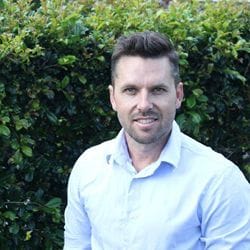 Starting off small, Jeff Stenner and two employees slowly grew 2J Electrical into the powerhouse it is today.
By focusing on customer service, Stenner was able to attract more jobs through word of mouth and positive reviews.
The group grew steadily in size, and 2J gradually cemented themselves as the go-to electrical on the Gold Coast for new builds in the luxury house market.
In the past two years the group has stepped up into the larger commercial sector, with even faster growth to come in 2017.
2J was one of the leading installers for solar on the Gold Coast, and the group has recently begun installing electric car charging stations in new homes exemplifying the forward thinking and innovative drive Stenner and 2J have.
"This flexibility to try new things and provide a one stop shop gives us a competitive edge," says Stenner.
"We also like our employees to upskill so they can challenge themselves and provide the company further advantages."
20. Kerry Anderson (39)
Get More Traffic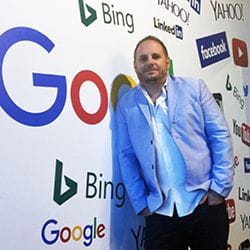 Founded in 2014, with just four key staff, Get More Traffic began in a small office with a very limited shoestring budget.
Now, through some hard work and dedication, the team have reached new heights. Literally! The group has a GMT flag planted at Everest Base Camp!
The group continues to kick goal after goal; in 2015 GMT were awarded the coveted Google Partner status, and were one of the first agencies to be accepted into the Google Premier Partner program in early 2016.
Founder, Kerry Andersen, through GMT helped establish an internal 'Google Guru' academy, which features free resources to assist SMEs with their digital marketing growth.
In the next three years, Andersen says GMT will be a national player on a big scale.
"Having already successfully dominated the Australian market, and now making our mark within New Zealand, the next three years will see GMT become the leader of the small business sector," says Andersen.


Get our daily business news
Sign up to our free email news updates.
Help us deliver quality journalism to you.
As a free and independent news site providing daily updates
during a period of unprecedented challenges for businesses everywhere
we call on your support