THIS week, we'll be revealing the Gold Coast's top 40 entrepreneurs under 40 who represent some of Australia's most inspiring young business people from a variety of industries.
Our top 40 have built a thriving business, delivered innovation, led social change or have an idea that will change lives.
Today it's our top 31 to 40 and these entrepreneurs feature tech experts who make our lives easier, marketing and branding experts, the developers of a cloud based warehouse management system, a bespoke jewellery maker and a make-up artist who has built a business with huge potential.
Each day we'll introduce you to a batch of young entrepreneurs who are the game changers of modern business. Tomorrow, the top 21 to 30.

31. Tanya Abbey (31) & Peter Tsokelenis (33)
Black Wolf Consulting, Black Wolf Field Service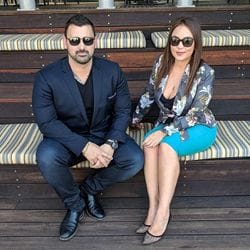 Black Wolf is a traditional recruitment firm, but Peter Tsokelenis and Tanya Abbey say what differentiates their firm from others is a genuine passion for their clients.
"We actually do care about our guys," says Tsokelenis.
"We have people all the time trying to poach our guys, but they say no way. We call our team the wolf pack, and everyone looks out for each other. Our guys even howl to each other on the two-way radio."
Before founding Black Wolf, Tsokelenis and Abbey worked together in multi-million dollar multinational businesses but figured they could improve on some of the things they saw the big companies were doing wrong.
The group, with its two arms (Consulting and Field Service), works with some of the major mining companies in Australia. The group has seen considerable growth over the last three years, having tripled in size, and has even expanded into Mackay with a mining services arm.
Black Wolf has definitely staked its claim of the mining services industry, with the Consulting arm being able to deliver up employees for the white collar side of the business and Field Service being able to provide stellar workers in labour hire, mining, and construction.

32. Naomi Spies (37)
Ruby Communications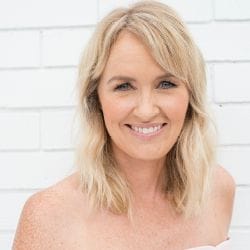 Naomi Spies and her PR agency, Ruby Communications, got their great Gold Coast reputation by underpromising and overdelivering.
"I think our reputation is so strong because not only do we do what we say we're going to do, but then we do more," says Spies.
Recently, Spies has leveraged her great reputation to make the big expansion up into Brisbane where she says she's seen considerable success already.
In terms of the future, Spies is looking forward to opening an office in Melbourne, Sydney, and Auckland so expect to hear a lot more about Ruby Communications in the coming years.

33. Nic Nichols (29)
40/40 Creative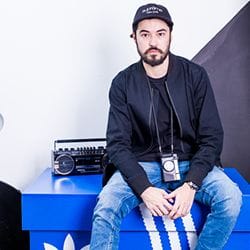 At 40/40 Creative, Nicholas Nichols and his team works with small businesses and large corporations to provide brand strategy and creative assistance with designing and creating corporate identities and content for their campaign and advertising needs.
Since its founding in 2012, the company has experienced significant growth, and has worked with major national and international brands like Uber, Uniqlo, and Randy Jackson.
Nichols says what makes 40/40 stand out from the crowd is the group's edgy attitude.
"We're a very young dynamic team and we carry a lot of brand attitude through our work," says Nichols.
"We like unconventional advertising and being a little crude with our tone. We're very honest with our clients too with our creative direction, we call a square a square and a circle a circle if your branding looks terrible we're going to tell you and help you fix it."
The oldest member of Nichols' team is 29 which he says helps keep the team fresh and boundary pushing.

34. Beau Worsley (35)
Red Energy Promotions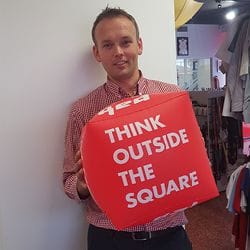 Beau Worsley and Red Energy Promotions know branding. The group is, first and foremost, a branding business.
Red Energy Promotions design, manufacture, and source promotional products, gifts, and uniforms for business, Government, and not-for-profits.
Recently, the group has expanded its Queensland footprint to six Queensland locations, and recently expanded into New Zealand with a master franchisee coming on board. The company hopes to grow market presence across both North and South islands over the coming years.

35. Nic Comrie (30) & Vincent Fletcher (30)
CartonCloud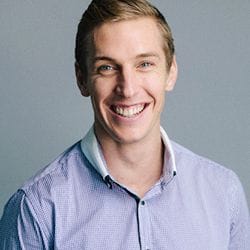 CartonCloud is a cloud-based transport and warehouse management system for the SME market.
Vincent Fletcher and Nic Comrie's clients generally approach CartonCloud with no pre-existing computer systems or a massive enterprise-level application which they struggle to use. CartonCloud comes in at the middle.
"We provide a low-cost, easy-to-use application that really resonates with SME business," says Fletcher.
In the future, the team is going to focus on one thing: staff.
"By focusing on our staff, making sure they're challenged, making sure they're happy, and making sure they feel their work is appreciated, this in turn makes them feel empathetic toward our customers, which means they develop software which is easy for our customers to use," says Fletcher.

36. Fabienne Costa (25)
YCL Jewels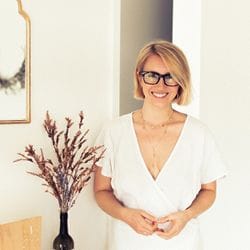 YCL Jewels was founded in 2013 when Fabienne Costa left university at age 21 while she was one subject short of graduating to commit to growing her jewellery making full-time.
The business was born on her high school desk in the family home, and despite having no business training or capital she grew YCL year-on-year into the powerhouse retailer it is today.
In October 2017 Costa scored a deal to be a stockist for Australian online e-tailer The Iconic.
At the time she said the deal would help her business continue its growth and capitalise on the exposure gained by celebrities such as Delta Goodrem, Lorde, Megan Gale, and Jennifer Hawkins having worn her jewellery.
"My aim was to create a business that was intention-led and allowed me to work in the creative industries" says Costa.
"I wanted to create jewellery that was contemporary, sophisticated and timeless and brand that represented quality pieces and not mass-production."

37. Heather Rowland (34) & David Rowland (34)
Kippins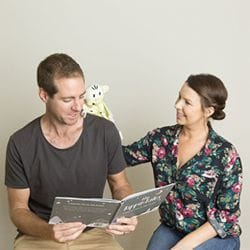 Putting her maternity leave to good use after the birth of her second son, Heather Rowland and husband David set out to fill a gap in the market for modern, story-driven, eco-friendly toys.
After two years of research and development, Kippins launched in 2014 and to the couple's surprise, the products sold out within three months.
At the time, Heather and David were working with a local manufacturer who could not meet the increase in demand, so they started looking for a manufacturer overseas.
Since then the business has gone from strength to strength with the acquisition of a range of global distributors and local retailers propelling their latest growth figures to 91 percent.
"Last month our website sales doubled and we have also established a loyal and thriving social media community who regularly share amazing content for us," said Heather.
"We put this down to the fact that instead of creating a product range, we have created a group of characters and a sense of community."

38. Michael Huxley (29)
Huxley School of Makeup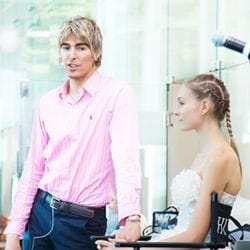 Running his own business has been Michael Huxley's dream ever since he was a kid.
"Something uniquely mine and yet, something bigger than myself. A legacy!" says Huxley.
And a legacy he has created in the form of the Huxley School of Makeup Australia's leading makeup education provider with courses that encompass all aspects of professional makeup artistry.
"Our motto is, Be Inspired, Be Informed and to Be Yourself; a sentiment communicated through our company ethos which endeavours to help our students reach their educational objectives and personal goals," says Huxley.
"It is extremely exciting to see our students succeeding in their given career paths; whether that is working on feature films, TV shows like X-Factor, for makeup manufacturers and retailers like MAC and Sephora, or succeeding in their own freelance business ventures."

39. Asha Burnley (28)
Asha Burnley Health & Fitness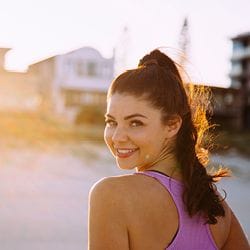 According to her clients, fitness queen Asha Burnley has "something that can't be taught" a passion to support and shape the world.
Burnley has been helping women achieve their health and fitness goals through her flagship website and Broadbeach workout studio which she launched in 2011.
In the past few years Burnley's business has gone international with the launch of her fitness programs in Vietnam, Thailand and the Maldives.
Burnley has also released her first cookbook filled with nourishing recipes as well as the 'Angel Academy', an online subscription serviced delivering daily nutrition, workouts, recipes and spiritual inspiration.
"I don't do what I do for the likes or the followers," says Burnley.
"It's to support all women in a positive way."

40. Mike Luker (29)
Ace Health Centre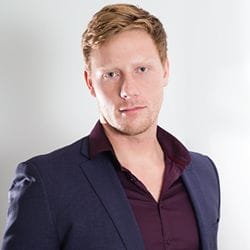 Mike Luker believes that in business and in life, when you are thrown a curveball its either "one of those things you just do something about, or you can let yourself go".
After tough circumstances forced him to leave his previous role in a podiatry clinic, Luker refused to accept defeat and started Ace Health Centre with just $500 in his bank account.
He began by renting a single room to treat his patients in 2015, and within the same year he was able to rent two more locations.
In 2016, Luker launched his own product line to bring podiatry into 'mainstream retail' and in 2017 he launched multiple services including acupuncture, physio and massage at his first full-service clinic.
Luker is proud to have accomplished so much on a shoestring and looks forward to helping patients find new ways to incorporate healthcare into their lifestyles.

Get our daily business news
Sign up to our free email news updates.
Help us deliver quality journalism to you.
As a free and independent news site providing daily updates
during a period of unprecedented challenges for businesses everywhere
we call on your support