FROM bus manufacturers to copper miners and retirement village operators, the Gold Coast Top Companies report highlights the diversity of Gold Coast business.
Featuring both the city's top ASX-listed businesses and the major private companies, this special edition aims to showcase which sectors are kicking goals, while exploring the reasons why some have not fared so well this past year.
In the list below, read about which companies took a tumble in 2015, and find out which company was the rising star.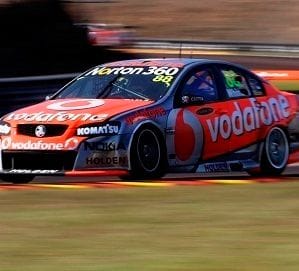 Market Cap: $260m
1H16 Revenue: $18.4m
1H16 Profit: $1.23m
Staff: 120
Established: 1998
PWR Performance Products (ASX:PWH) may be one of the Gold Coast's newest listed companies, but it has been hitting its strides as a leading supplier of cooling systems for the world's top car racing teams for almost two decades.
The company, founded by father-and-son team Kees and Paul Weel, has leapt close to the Gold Coast's top 10 companies from 36th position a year ago.
Since listing in November 2014, the company's value has surged by more than $100 million, unlocking significant value for the company's founders.
The company's position in the corporate world was cemented with its inclusion in the All Ordinaries index in March 2016.
Since listing, the Ormeau-based PWR Performance Products has been pushing harder into offshore markets, exploring a diverse range of opportunities in commercial and military vehicle manufacturing.
In March, the company revealed that it was in talks with US automotive and energy storage company Tesla to develop technology to keep batteries cooler in new hybrid vehicles.
PWR, chaired former Super Cheap Retail Group (ASX:SUL) managing director Bob Thorn, already has an impressive customer base that includes racing teams in Formula 1, V8 Supercars, NASCAR, IndyCar Racing League and World Rally Championship.
While PWR has identified motorsports as its key market, accounting for about 64 per cent of revenue, it is also exploring cutting-edge technologies for some of the world's biggest companies.
In 2013, PWR was asked to assist Google renewable energy subsidiary Makani Power to develop cooling solutions for its energy kite, which is a 'floating' wind turbine.
The company is also exploring opportunities with hybrid and electric vehicles, as well as trucks, buses and military vehicles.
While PWR's primary production facility is located at Ormeau, in recent years it has expanded to Mooresville and Indianapolis in the US and Tamworth in the UK.
The UK and Europe account for 60 per cent of the company's sales, while about 25 per cent comes from the US.
PWR boosted revenue by 45 per cent to $18.4 million in the first half of FY16, but net profit slid to $1.2 million from $4.2 million a year earlier. This was largely due to costs associated with listing on the ASX.
The result was in line with expectations, with the company forecasting a net profit of $8.3 million in FY16.



Market Cap: $252m
FY15 Revenue: $127,000
FY15 Loss: $131.4m
Staff: 110
Established: 1960
CUDECO'S (ASX:CDU) fortunes took a tumble over 2015, culminating in the resignation of founder Wayne McCrae as executive chairman in July.
The boardroom shake-up was driven by CuDeco's major Chinese shareholders, who demanded McCrae's departure in exchange for supporting an increase in the company's loan facility from the Minsheng Bank in order to complete development of the company's Rocklands copper project near Cloncurry in north-west Queensland
Cudeco's shares have been in a trading halt since August 2015 as a result of the company's ongoing efforts to secure the funds needed to bring Rocklands to full production.
The company came some way to achieving that goal after procuring a $30 million investment from Singapore-based Rich Lead Investment.
A further $63 million was raised through a one-for-four rights issue, priced at 80c a share.
The pricing of the issue has taken its toll on CuDeco shares, already hurt by the slide in mineral prices.
The most recent market value of CuDeco of $347 million does not reflect the price of the rights issue. As a result, for this list, the value of CuDeco's shares have been written down to 80c each, giving the Southport-based company a market value of $252 million.
However, CuDeco remains confident that 2016 will be a pivotal year for the company as it dispatches its first commercial shipment of copper ore to China.
A new feasibility study by Mining Associates estimates CuDeco's Rocklands project to generate close to $2 billion in revenue over the next 10 years.
Meanwhile, McCrae remains a significant shareholder of CuDeco, and his tenacity and experience has been recognised by interim chairman David Taylor for placing the company on track to begin commercial mining operations this year.
Despite the turmoil and delays in bringing the mine to production, CuDeco remains a high-grade, low-cost operation that hopes to benefit from an expected increase in copper prices in 2016.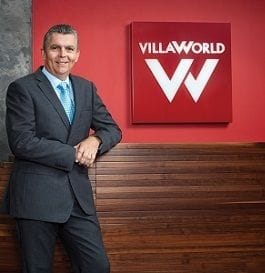 Market Cap: $237m
1H16 Revenue: $200.2m
1H16 Profit: $20.4m
Staff: 110
Established: 1986
THE Gold Coast's largest listed developer, Villa World, has been hitting its strides in recent years, buoyed by strength in both the Victorian and south-east Queensland housing markets.
After posting a net profit of $25.6 million in FY15, Villa World's business managed to build further momentum in the first half of FY16, posting an interim net profit of $20.4 million. The latest result was up 47 per cent from a year earlier.
Villa World, an ASX 300 company, has targeted a 59 per cent increase in pre-tax profit to $46.6 million in FY16, with much of that driven by demand in its key Queensland markets.
"Queensland remains central to our business and has continued to deliver strong growth this year (2015)," says CEO Craig Treasure (pictured right).
"We have also been growing our business to deliver sustainable returns into the future.
"We've been growing our building business in Victoria and I'm particularly pleased that we're strengthening our market position on the Gold Coast with continued success at Parkside at Coomera, the soon-to-be released Seabright at Jacobs Well, and a major acquisition at Arundel."
Villa World purchased a 25-hectare site at Arundel for $30.7 million in 2015, which has been approved for 190 freehold lots with an expected density of up to 484 dwellings.
The purchase will deliver a keystone development for the group. It is among Villa World's largest acquisitions in recent years and is part of a $135 million to $150 million it is forecast spend on site acquisitions during FY16.
The Broadbeach-headquartered company has 5000 lots in the pipeline with plans to release seven new projects in FY16.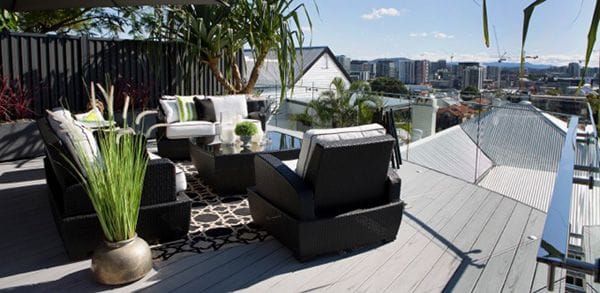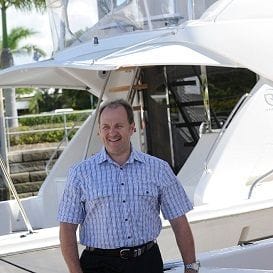 Revenue: Undisclosed
Staff: 480
Established: 1980
RIVIERA has long been a bellwether for Australia's luxury boat market, so when it put the call out last year for more skilled workers at its Coomera factory there was every indication that conditions in the sector were robust.
Demand for luxury yachts has risen dramatically in recent years, driven initially by a turnaround in the US economy and more recently by a lower Australia dollar.
Riviera, under the ownership of Rodney Longhurst and the stewardship of CEO Wes Moxey (pictured right), has capitalised on the rising tide with more than half of company sales going to offshore markets.
Over the past year, Riviera has boosted staff numbers from 400 to about 480 as its ramps up its production line.
The company has always been a strong supporter of skilled workers on the Gold Coast and last year trained about 40 apprentices through Gold Coast TAFE's Marine Training Centre at Coomera.
More recently, Longhurst along with his brother Tony and Brisbane hair salon king Steve 'Stefan' Ackerie, have led the push to bring a leg of the America's Cup race to the Gold Coast.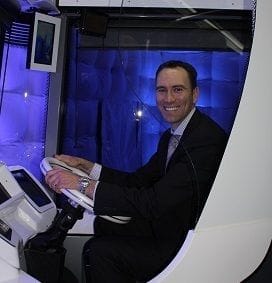 Revenue: $200m
Staff: 1700
Established: 1988
TRANSIT Australia Group is emerging as a business with an appetite for expansion.
Over the past year, the privately owned company has extended its reach beyond the traditional business of bus services and bus manufacturing for the domestic market by applying its knowledge to a multibillion-dollar global market.
Transit Australia Group, controlled by the Gold Coast-based Calabro family, operates the Gold Coast's commuter bus network, Surfside Buslines.
It also has a major bus manufacturing operation at Burleigh, under the Bustech division, which manufactures and supplies buses for a number of commuter markets in Australia.
In early 2015, Transit Australia Group revealed it was leading a $170 million program to develop electric buses for the Malaysian market.
It stepped up the pace some months later with news that it was short-listed for major transport project in Dubai and that it had set its sights on part of a $69 billion greenfield project in the Saudi Arabian city of Jeddah.
Transit Australia Group is actively pursuing opportunities in the Middle East through a consortium that includes Saudi Arabian construction and services giant El Seif Contracting and Turkish logistics company Gursel.
CEO Michael McGee (pictured) says the company is looking to diversify its business base beyond the Australian market, a move that will support and grow its production base on the Gold Coast.
"Australian companies often have unique capabilities required to compete on the international stage and I would encourage more Australian companies to think beyond our domestic borders," he says.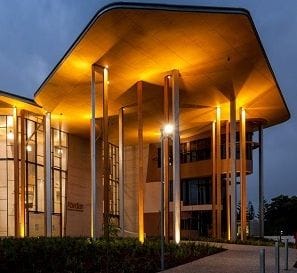 Revenue: $700m
Staff: 440
Founded: 1972
ADCO Constructions is a major player in the national construction industry with a track record that has seen it deliver more than 3000 projects worth a total of $9 billion over the past four decades.
The company has helped create some of the Gold Coast's landmark projects, including the $18 million Bond University Abedian School of Architecture, the $76 million Pindara Private Hospital redevelopment and the $100 million low-cost carrier terminal development at Coolangatta Airport.
The construction group has been appointed the managing contractor for the $300 million Gold Coast Cultural Precinct. The contract includes responsibility for the final design work and construction of stage one, which is worth $37 million.
The Southport-based ADCO Constructions is owned by Gold Coasters Bob Hill and Judith Brinsmead.


Revenue: $264.4m
Staff: 45
Established: 1989
A SURGE in demand for prime racing bloodstock has put Magic Millions Sales at full gallop over the past year.
Magic Millions auctioned $264.4 million worth of bloodstock in FY15, the most of any thoroughbred sales company in Australasia.
This was backed up at the 2016 Gold Coast Yearling Sale with $116.6 million in sales delivered from a clearance rate close to 90 per cent.
Overall auction sales have more than doubled during the last three years, with sales to international buyers increasing by 51 per cent to more than $41.2 million in FY15.
Among the major milestones for Magic Millions Sales over the past year was an increase in prizemoney for the Jeep Magic Millions Raceday held at the Gold Coast Turf Club.
This created Australia's first $10 million raceday and included the $2 million Jeep Magic Millions 2YO Classic and $2 million Gold Coast Magic Millions 3YO Guineas exclusively for Magic Millions graduates.
The 2YO Classic also carried the Magic Millions Racing Women $500,000 bonus, which aims to promote racehorse ownership among females.
"This raceday has cemented its reputation on the international racing scene as the 'must be there' event for racing's elite," says Magic Millions' managing director Vin Cox.
Magic Millions Sales, owned by billionaire retailer Gerry Harvey, has sold nine of the last 12 winners of the Golden Slipper sold at auction as yearlings.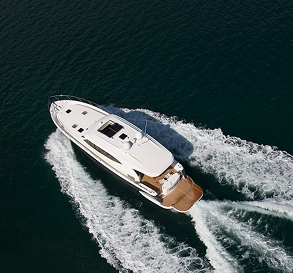 Revenue: Undisclosed
Staff: 140
Established: 2003
LUXURY cruiser manufacturer Maritimo is gearing up for its strongest year on record with sales in the last 12 months up about 40 per cent, driven by strong interest from the US.
Maritimo has increased its international dealer network considerably in the last 18 months and its partnership with Florida-based distributor Galati Yacht Sales is paying big dividends.
"Galati has such a large network throughout the US that the Maritimo name is appearing at marinas throughout the States and sales are particularly strong in the 48 to 65 feet sector," says Maritimo sales and marketing manager Greg Haines.
He says the current Australian dollar exchange rate is a positive for local manufacturers.
"The Aussie dollar at these levels helps exports and is a barrier to imported boats so we expect our US exports to continue to be strong."
Haines says the upcoming Sanctuary Cove International Boat Show will be prime indicator of how 2016 will pan out.
"We have dealer partners coming out from the US and we are launching a new 61 foot motor yacht which we think will be a strong performer."
About 45 per cent of Maritimo's buyers are from the US with the remainder from Australia and New Zealand. According to Haines, Maritimo buyers are a loyal lot with many sales going to second and third-time Maritimo owners.
Maritimo does not officially disclose revenue figures, but the company has revealed its workforce has grown by 30 per cent over the past year, in line with the broad growth experienced by luxury yacht manufacturers on the Gold Coast.

Revenue: $250m
Staff: 600
Established: 1948
THE privately owned Neumann Group, with a history dating back to 1948, is one of the Gold Coast's oldest companies.
Founded as a sand-dredging concern, it has established a broad base across the civil construction sector and, until recently, even operated a petroleum distribution division.
After selling the Matilda and Neumann fuel business in 2013 for about $250 million, Neumann Group has focused on its core activities in civil construction, reinforcing steel, pre-mix concrete and quarrying.
In late 2015, Neumann Contractors' equipment division acquired the intellectual property of Burleigh-based Rockcrush giving it the rights to manufacture and sell a range of Rockcrush's dredging and cable handling equipment.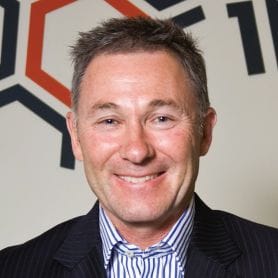 Market Cap: $129m
1H16 Revenue: $9.46m
1H16 Profit: $3.65m
Staff: Undisclosed
Established: 2004
EUREKA Group Holdings (ASX:EGH) has emerged as the rising star of Gold Coast listed companies after chipping away at a business model that many in the retirement living market have largely overlooked.
The Varsity Lakes-based company was previously ranked 57th in the Gold Coast Top Companies list, but since then it has embarked on an aggressive acquisition spree that has garnered the interest of institutional investors.
Eureka Group is chaired by Robin Levison (pictured right), a seasoned corporate executive known as the 'growth guy'.
Levison presided over former ASX-listed mining services company Industrea, building it from a $3 million minnow to a $750 million major ahead of a takeover by GE Mining in 2012.
When Levison was appointed chairman of Eureka Group in late 2013, the company's market value was about $3 million. Today it is worth $129 million, and this is almost twice as much as the same time last year.
Eureka Group's growth has been driven by a focus on what it sees as an underserviced niche market, namely affordable retirement living for residents accessing rental assistance from the government. Its growth has elevated it among the key players in the sector which is growing at the rate of 15,000 retirement places a year. Levison says development is not keeping pace with demand.
Eureka Group is aiming to become the largest rental-only retirement village operator in Australia and has secured a host of acquisitions in the sector over the past year.
The company, which was included in the All Ordinaries index in March, owns and manages more than 1800 units across a national portfolio. It acquired 18 villages over the past two years and is targeting another eight to 10 villages in the next 12 months.
It is currently eyeing a proposal to acquire residential assets at Couran Cove through a deal being brokered by the new owners of the resort located on South Stradbroke Island.


Help us deliver quality journalism to you.
As a free and independent news site providing daily updates
during a period of unprecedented challenges for businesses everywhere
we call on your support