MANY Gold Coast businesses are proving leaders in their chosen field, putting the city on the map in terms of innovation and entrepreneurship.
Danny Maher, CEO and founder of Opmantek, capped off a stellar 2015, winning numerous international awards and helping to promote the Gold Coast's reputation as a technology hub.
Meanwhile, Hot Tomato rose in the ranks to become the Gold Coast's top radio station, while the city's leading automotive dealers capitalised on a record year of car sales nationally.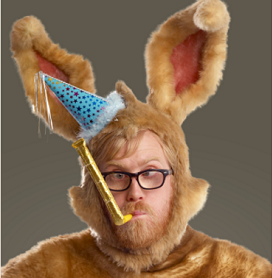 Revenue: Undisclosed
Staff: 200
Established: 2005
OVER the past decade, Nimble Australia has become one of Australia's largest payday lenders.
The company was founded by Greg Ellis and Sean Teahan, who had to mow lawns on the side to make ends meet in the early years of developing the business which was formerly known as Cash Doctors.
While the company created an innovating lending platform, including a mobile app that allows borrowers to access loans quickly, Nimble hit a hurdle in March when the corporate watchdog ordered it to repay $1.5 million to 7000 borrowers.
ASIC alleged that Nimble had not properly assessed the financial circumstances of many customers before approving loans, arguing that the algorithms the company relied upon didn't take the financial information of consumers into account.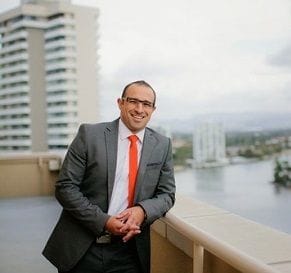 Revenue: $170m
Staff: 40
Established: 2004
FORMER Young Entrepreneur Ron Bakir is showing that soft property markets can still yield dividends.
His property development company Homecorp Group has secured 100 sales out of 200 allotments in the first stage release of a $500 million subdivision at Rockhampton.
Bakir says while market conditions in the north have suffered due to the resource industry downturn, he has taken an innovative marketing approach to drive sales for the project.
However, Homecorp continues to diversify with a stronger focus on Queensland's booming south-east corner.
Over the past 15 months, Homecorp has sold 200 lots in a 500-lot estate at Toowoomba.
On the Gold Coast it has teamed up with Sunland Group (ASX:SDG) to build homes for the developer's sprawling new Coomera estate, known as The Heights.
Over the past year, Homecorp has established a construction division that has a pipeline of 450 homes to be delivered over the next 12 months.
Bakir remains confident in the Gold Coast market over the near term.
"I think the Gold Coast region is doing well and there is still room for improvement," he says. "This year will be okay but we are expecting it to soften."
Bakir says Homecorp continues to take a cautious approach to its development activities, although he sees stricter lending criteria by banks as a cause for concern.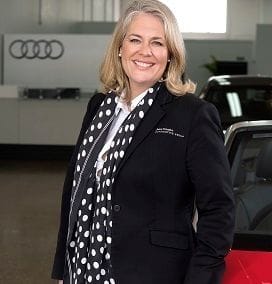 Revenue: Undisclosed
Staff: 650
Founded: 1985
JAMES Frizelle's Automotive Group reached a milestone in 2015, celebrating 30 years in business.
In that time, it has grown from a single Mazda dealership in Southport to 24 individual dealerships stretching from Springwood to Lismore in northern NSW.
Group operations manager Rebecca Frizelle (pictured right) says sales over the past year benefited from record new car sales nationally.
Frizelle says the business remains positioned for further growth after investing heavily in existing facilities and in expansion during the challenging economic conditions of the GFC.
"We are focused on innovation and the continued development of our people as we recognise that it is the service that we provide our clients that sets us apart from our competitors," she says.
"Car sales still isn't considered a career choice per se, but we are changing that with the fantastic opportunities we are developing within our business for future leaders through our training programs and internal progression programs."
James Frizelle's represents a broad range of car brands including Mazda, Hyundai, Audi, Volkswagen, Land Rover, Chrysler, Jeep, Jaguar, Skoda, Isuzu Ute and Isuzu Truck.
With a focus of giving back to the community the group has also established a charitable foundation, details of which will be revealed later in the year.
The group recently opened their newest venture in Springwood with luxury dealerships Audi, Jaguar and Land Rover now open in the $26 million development.
The group is currently in the design phase of a 44,400sqm purpose-built heavy and light commercial facility on the M1, known as Gaven Central.
The first stage of the development will incorporate buildings totalling about 2500sqm and it is expected to be operational for trucking and commercial vehicles by the third quarter of 2017.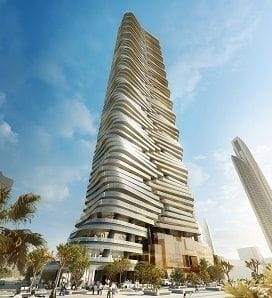 Revenue: Undisclosed
Staff: 75
Founded: 1980
WHEN the Gold Coast property market starts to fire up, so does one of the city's biggest architectural firms.
DBI Design has developed a significant body of work in global markets over the past three decades, with a strong focus on the UAE and South-East Asia.
However, business on its home turf started picking up in earnest for DBI Design years ahead of the current construction boom on the Gold Coast.
Activity was largely driven by offshore investors looking to develop sites bought during the downturn.
The Surfers Paradise-based company is responsible for designing two of the Gold Coast's biggest projects currently under way.
This includes Chinese developer Forise Holdings' redevelopment of the former Iluka site in Surfers Paradise (pictured right).
Forise is building the city's tallest tower, an 88-storey project worth $1.2 billion with the design inspired by DBI's award-winning Wave building in Broadbeach.
DBI Design has also collaborated on the design of the $1 billion Jewel project, which is taking shape on the southern Surfers Paradise foreshore.
The firm has had a major influence in shaping the Gold Coast skyline, with former projects including Soul, Palazzo Versace and the Sheraton Mirage.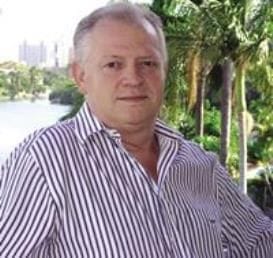 Revenue: Undisclosed
Staff: 55
Established: 2003
HOT Tomato set the pace as the city's top radio station in 2015, edging out rivals Gold FM in the Gold Coast-Tweed radio ratings survey.
Company founder Hans Torv says the year was marked by wins in all three surveys for the year, beating its major rivals which are controlled by the national Austereo group.
"It's particularly rewarding that a small locally owned and operated independent station in a network of one can take on and beat a behemoth of a network who have the resources of hundreds of radio stations and a television network to call on," says Torv.
"The result is a credit to the dedication, creativity and hard work of the 55 Hot Tomato staff."
Torv also runs mygc.com.au which was recently redesigned and includes a daily Gold Coast-focused newsletter called The Loop.
While the independent radio station does not release its revenue figures, Torv says the business continues to go from strength to strength.
"102.9 Hot Tomato has been a success from the outset 12 years ago, but in recent years has really settled into a pattern of improvement and increasing profits," he says.
"The past year has built on earlier success, and we have seen some revenue records achieved, which is why you see the GM Graham Miles and the GSM Graeme Tawyer smiling most of the time.
"We don't reveal revenues, but we believe we are the most profitable regional radio station in the nation."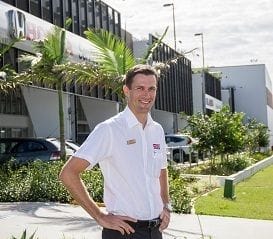 Revenue: $370 million
Staff: 385
Founded: 1935
VON Bibra Auto Village is growing a mile a minute, opening a new $6 million Subaru and Mitsubishi centre in FY15, and selling close to 10,000 new and used cars.
The family-owned and managed business, which has grown from a single petrol bowser to a multimillion-dollar business, has also added Hyundai to the group, taking new car brands to 10.
The new Subaru and Mitsubishi centre at Robina sits on a 6000sqm site adjacent to Von Bibra's existing Holden, Nissan and Honda dealerships and comprises two new showrooms, sales display areas, a detail bay, service reception area and three levels of parking from the roof top.
Group manger Wade von Bibra (pictured right) says the growth of the business is due to its continued investment in the development of its staff.
"We continually train, coach and develop our people, and this in turn means we can invest in the growth of our business feeling confident in the knowledge that our staff will ensure our business continues to run at its very best," he says.
"In other words, we grow as our people grow."
Von Bibra is in the midst of putting together a five-year plan, with the group looking to expand this current financial year.
"As for the next financial year, I envisage we'll have made some further investments in locations for future dealerships and we are in a position to buy further dealerships if the right opportunity presents itself," says von Bibra.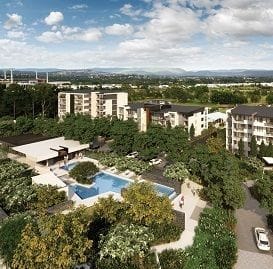 Revenue: $150 million
Staff: 105
Founded: 2002
CONDEV Construction more than doubled revenue in 2015, after completing more than 30 projects across Australia.
Founded in 2002, the company has built a reputation as a leading diversified builder working across a range of industries including commercial, retail, aged care, multi-level residential, education, government, community and environmental constructions up to a contract value of $35 million.
CEO Aaron Hook says the company has seen significant growth, turning over $150 million in FY15 which is up 55 per cent from the previous year.
"The residential market has picked up, particularly in Brisbane, during the last 12 months, and the Gold Coast is starting to do the same, so it is exciting times," he says.
"Condev is making moves into retail and aged-care spaces and, with the Gold Coast expanding in the future, we are ensuring we can accommodate this expansion when the time comes."
The company has just secured a number of project tenders with Brisbane developer Urban Construct.
Collectively, the deal comprises $190.8m in residential projects across south-east Queensland including Harbour Village, Hilltop Residences, Hillside Residences and Manhattan Terraces.
Condev Construction and Urban Construct have already delivered 95 waterfront villas to the Emerald Lakes area at Carrara. The latest projects will mark the next step in their relationship.
Condev started construction on Harbour Village at Emerald Lakes late last year, with completion scheduled for early 2017.
In addition, Condev recently won the tender to build stage one of developer Rayjon Group's flagship $180 million Vantage Gold Coast project at Benowa.

Revenue: $338 million
Staff: 140
Founded: 1958
GRAND Motors is one of the oldest car dealerships on the Gold Coast.
While the company has been synonymous with the Toyota brand since 1963, it has been closely linked to Mercedes Benz for almost as long, becoming an authorised Mercedes in 1967.
The Robina-based Mercedes Benz Gold Coast is a division of Grand Motors, which is headed by Greg Scott.
According to the latest industry figures, Grand Motors hit the sweet spot in 2015 with its key marques benefitting from a record year in car sales nationally.
Aussie-made car sales were almost overtaken by German-built cars in 2015, with the Mercedes-Benz C-Class rated the second-best selling medium-sized sedan behind the Camry.
The Toyota Corolla secured top spot among Australia's top-selling cars as total car sales across Australia surged 3.8 per cent to 1.15 million.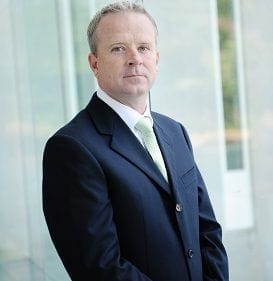 Market Cap: $55 million
Revenue: Undisclosed
Staff: 40
Established: 2011
OPMANTEK proved itself as a global IT leader in 2015, winning numerous international awards and helping to promote the Gold Coast's reputation as a technology hub.
The Surfers Paradise-based business won an American Business Award in August, while earlier in 2015 CEO Danny Maher edged out corporate heavyweights Alan Joyce and David Thodey in the Asia-Pacific Stevie Awards to take home Executive of the Year.
Over the past year, Opmantek has opened offices in the US and UK with more than 90,000 businesses downloading one of its products in 130 different countries.
"The current rate of adoption for Opmantek software sees a new organisation implementing an Opmantek product every six minutes, making Opmantek one of the world's fastest-growing business software companies," says Maher.
"Our biggest challenge at the moment is growth - that is, with a new client downloading our software every six minutes, how do we ensure we are talking to the ones we need to and scale the business."
Founded in 2011, Opmantek provides commercial open-source management and IT audit software that helps IT teams to detect and manage any device connected to their network, identify network faults, review current and historical network performance, and predict where future failures are likely to occur.
Opmantek is listed on the Australian Small Scale Offerings Board (ASSOB:OMK).

Market Cap: $35m
FY15 Profit: $1.88m
1H16 Profit: $3.5m
Staff: 6
Established: 2000
FLAGSHIP Investments (ASX:FSI) is a listed boutique fund manager headed by seasoned investment manager Dr Manny Pohl.
Under his stewardship, the company has made a name for itself for punching above its weight in the investment community.
The company has delivered returns well above the broader market, with Flagship's portfolio rising 12.6 per cent in value in the first half of FY16, building on a 6.6 per cent gain recorded in FY15.
Pohl was one of the founders of Hyperion Asset Management and stepped down as managing director of the boutique Australian equities fund manager to focus on Flagship.
The company has since established a Sydney-based funds manager, Barrack St Investments (ASX:BST) which is headed by Pohl and chaired by Gold Coast-based executive Murray d'Almeda.
Both Barrack St Investments and Flagship Investments are gaining the attention of the investment community and flying the flag nationally for the Gold Coast financial servoces sector.

Get our daily business news
Sign up to our free email news updates.