While business development and negotiations for new opportunites are often slow burn exercises, the pay-offs can prove massive if you make the right decisions at critical inflection points in a company's evolution.
Fortunes are made quickly when the going gets good, but not everyone is always so lucky. Companies that fall on hard times may fall into obscurity and sometimes they resurface, but often the trick is making the right choices to stay in the game for the long haul.
The dramatic change that occurs in the corporate world has been evident in the Gold Coast Top Companies 2018 list so far.
Out of today's 21-30 section only three companies - Supercars, Morris International and Digga Australia - are in a similar boat rank-wise to what they were in our 2016 list.
National Veterinary Care (ASX:NVL) was only a year old when that list came out and naturally did not make the cut, but now the group has cracked the Top 30 and its founder Tomas Steenackers won the Gold Coast Young Entrepreneur of the Year Award 2018 a couple of weeks ago.
From a rebounding marine sector to travel to wine, today's companies are as inspiring as they are competitive as we edge closer towards the final countdown.

---
21. Palm Lake Group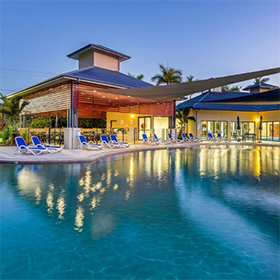 Established: 1977
MD: Scott Elliott

Palm Lake Group is one of Australia's largest developers and operators of retirement communities.

Founded by Walter Elliott after he bought a caravan park in Victoria, the business is a pioneer of the manufactured homes model for over 50s communities Australia wide. The company has an extensive portfolio of retirement communities across the eastern seaboard in Queensland, NSW and Victoria.

The company first moved to Queensland after Elliott bought an existing resort in Bethania on Brisbane's southside where the Palm Lake brand was forged.

While Walter Elliot remains actively involved in the business, Palm Lake Group is headed by his son Scott who has helped grow the company's locations to 23 with more than 7000 residents.

The business has extended its interests to include Palm Lake Care facilities offering aged care assistance to residents.

Palm Lake Works is the construction arm which gives the group control over the design and construction of homes within its communities.

The growth of over 50s retirement communities, which feature modern, energy-efficient homes and resort-style facilities has been driven by downsizing baby boomers. Among the resort facilities offered at Palm Lake communities are cinemas, fully equipped gyms, bowling alleys, resort-style swimming pools and bowling greens.
22. Supercars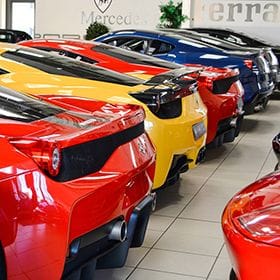 Established: 1997
Staff: 180
CEO: Sean Seamer

It's classed as Australia's third most popular sport, but it's also a big business that is majority controlled by private equity group Archer Capital.

While there were moves last year by Archer to exit its investment, the reported $100 million price tag it had placed on the business failed to meet buyer interest. That's well short of the $300 million value Archer placed on the business when it acquired it in May 2011.

The sale process appears to be shelved for now, although private equity is renowned for preferring to move on fairly quickly from an investment. The inevitability of a sale was boosted this year when it was revealed that Archer was planning to close its investment funds and realise its assets.

Archer owns 65 per cent of Supercars, while team owners control the balance. There has been speculation that owners could work through a buyout of Archer Capital's interest if a buyer is not found.

Meanwhile, Supercars continues to explore expansion opportunities including taking the series into Asia.

This agenda is being pursued by new CEO Sean Seamer, who replaced long-time Supercars boss James Warburton last year.

Seamer says the key focus remains on the domestic front, including discussions taking place to potentially extend the series to more regional centres such as Rockhampton, Toowoomba and Geelong.

Supercars, which has developed a solid global audience, has a long-term broadcasting rights deal with Network Ten and Foxtel valued at $241 million until 2021.
23. Morris International
Established: 1973
Staff: 300
MD: Terry Morris

While the most identifiable business within the Morris International stable is Sirromet Wines, the group has a diverse portfolio of assets including the Carrara Markets and the Performance Driving Centre.

Company founder Terry Morris found early success in business with a mail order operation, which continues today under his namesake company.
While he still has direct-marketing interests servicing national and international clients, the group also counts manufacturing, information technology, tourism, hotels and venture capital in its business portfolio with other groups including Norwell Motorplex, Pronto Direct and TEMA Property Services.
Sirromet Wines, a business born from Morris's interest in wine, has established itself as Queensland's dominant wine brand.

Morris has been pushing strongly into export markets in recent years while the winery itself is also capitalising on an increase in inbound Chinese tourism. Sirromet's Mt Cotton winery is expecting 6000 new Chinese visitors this year, which it says is a 'very significant' part of its export program.

"With significant growth in Chinese visitors to Australia forecast, Sirromet is focused on providing multiple wine and food experiences that showcase fantastic locally sourced produce matched to premium wines from our Granite Belt vineyards," says Sirromet general manager Rod Hill.
24. Midway Metals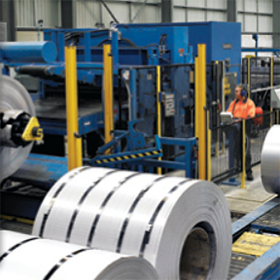 Established: 1975
Staff: 500
CEO: Paul Batty
The Yatala-based Midway Metals is Australia's largest independent stainless-steel distributor and manufacturer. It has operations Australia-wide as well as in New Zealand, Singapore and Vietnam.

Its origins were as an engineering firm in Newcastle. However, the company was established in Sydney in 1975 before relocating to the Gold Coast.

The company expanded to Vietnam in 2005 where it has built a highly successful subsidiary that provides quality products, including a heavy focus on the marine industry.

The Vietnam business is run in partnership with Midway chief executive Paul Batty and former Australian-based Midway manager Anthony Jolly who has adopted the niche marketing approach to the industry for which the company is known domestically. The company has focused on quality in Vietnam, a market that is traditionally more price-centric.

The success of its Vietnam operation has helped Midway Metals expands into broader export markets beyond Asia, including Europe and Africa.
25. Ignite Travel Group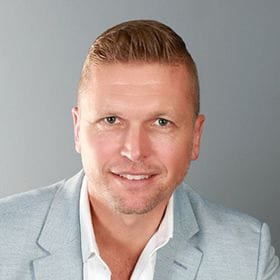 Established: 2005
Staff: 120
MD: Randall Deer
In a time-poor world, Ignite Travel Group has managed to beat the naysayers who have little faith in the longevity of traditional travel agents and it has become a major player in the Australian holiday market.

The business grew market share so strongly that in 2016 the Brisbane-based Flight Centre Travel Group (ASX:FLT) acquired a 49 per cent stake in the company.

Headed by Randall Deer, a long-time Gold Coaster and a former chief financial officer for Mantra's BreakFree brand, Ignite Travel has become known for 'selling holidays in a box'.

It's a strategy that attracts more than 200,000 clients a year looking for everything done for them when booking a holiday.

Ignite offers a broad range of destinations through its My Holiday Centre portal, including Fiji, Bali and Hawaii. There's even an upmarket option through the Get Luxe brand.

Ignite Travel has transformed from Deer's original concept, then known as Rewards Corp, a travel incentive business. Rfewards Corp remains integral to the Ignite Travel business.

Deer, a former Gold Coast Young Entrepreneur winner, continues to capitalise on a travel market that many believed would be swamped by the convenience of internet bookings.

Deer says the Ignite model has adapted the traditional travel agent service to the modern era, servicing a niche market that essentially wants everything done before jetting off on vacation.
26. National Veterinary Care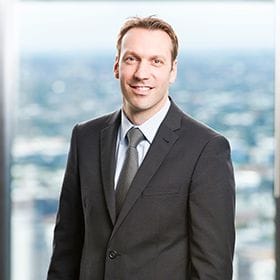 Established: 2015
Staff: 800
CEO: Tomas Steenackers

National Veterinary Care (ASX:NVL), a company created following an exodus of executives from Brisbane-based rival Greencross (ASX:GXL), has been in an acquisitive phase since listing in 2015.

The group has 67 veterinary services business in its stable and that is about to grow further.

On September 11, it announced the acquisition of New Zealand's Pet Doctors Group which comprises 23 clinics and two training centres. Once settled, this deal will make National Veterinary Care the largest veterinary care operator in New Zealand with a combined 33 clinics.

Its key focus of late has been to improve back-office operations to better manage growth, including the ongoing development of integrated technology for patient data in clinics.

Its expansion plans include a new veterinary training centre in Melbourne to complement the group's existing facility at Ormeau on the Gold Coast.

National Veterinary Care, headed by Tomas Steenackers, also plans to open a new training facility in Christchurch in the second half of 2018.

The company sees strong growth potential in New Zealand which has a national profile of about 450 veterinary clinics, with more than half of them classified as small clinics.

National Veterinary Care is aiming to attract 30 per cent of smaller clinics in New Zealand to become members of its management services and procurement division over the next three years. This allows smaller operators to leverage off the listed group's buying power for veterinary products.

In FY18, the group posted a net profit of $6.2 million, which was up 42 per cent on the previous year. Revenue was up 26 per cent to $84.2 million although the group warned of weaker conditions in the last two months of the financial year.
27. Langs Building Supplies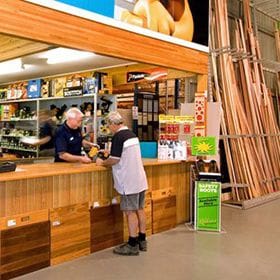 Established: 1976
Staff: 250
From what began as a small backyard business in the 1970s, family company Langs Building Supplies now has three sites in South East Queensland with customers ranging from DIY home handymen through to major construction companies.
"I believe our Yatala headquarters to be the largest Queensland-owned building and fabrication centre in Queensland," says founder Bob Lang.
"Our fabrication operations have the capacity to fabricate the equivalent of 20 house lots of roof trusses and wall frames daily."
The group describes itself as a "trade-focused" building supplier with specialist knowledge and a large range of landscaping and structural timber as well as up-to-date and extensive hardware and plumbing supplies.
Bob Lang says emphasises the importance of ongoing staff training to be able to deliver quality goods and service to valued customers.
"We work closely with local schools, presenting at career days and offering both school based traineeships as well as fully accredited courses to school leavers," he says.
"It is not uncommon for us to have up to ten trainees at any one time in our company.
"We have an in-house training facility which offers young people who are prepared to work hard the chance to learn a valuable skill. In addition, we are constantly training and adding to the skills our current staff."
28. Telwater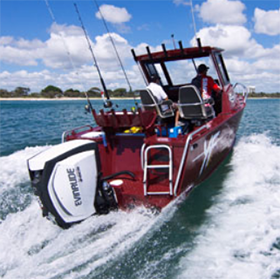 Established: 1999
Staff: 270
CEO: Paul Phelan
The leisure marine market has bounced back in recent years, so it's no surprise that Telwater, Australia's largest manufacturer of aluminium boats and trailers, has shared the ride.

Owner Paul Phelan last year credited cashed-up tradies, who have been buoyed by the property development boom, for the rebound in Telwater's fortunes.

Weaker conditions a couple of years ago led to some retrenchments at the company's Coomera factory. Staff numbers have since jumped to around 270.

Telwater produces about 30 boats a day, or 10,000 a year, under the Quintrex, Stacer and Savage brands.

While this is down from around 12,000 a year at its peak, Telwater has extended its reach in recent years through international distribution and production partnerships, including a manufacturing facility in Russia.
Telwater was established by Paul Phelan and Bruce Shepherd in 1999, some 11 years after the business partners bought Quintrex, a brand that has been a part of the Australian landscape since 1945.
29. Maritimo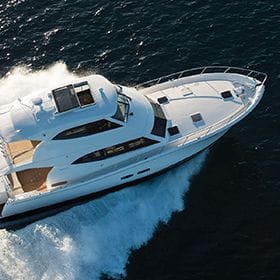 Established: 2003
Staff: 100
CEO: Garth Corbitt
Maritimo entered its 15th year of operation with an appetite for expansion on the Gold Coast, buoyed by strong domestic and international markets for its luxury motor yachts.

The Coomera-based boatbuilder, founded by industry legend Bill Barry-Cotter, has almost tripled its current landholding in the Gold Coast Marine Precinct after purchasing a 3.09ha site on McPhail Road.

The site borders Maritimo's existing fiberglass factory shed and gives Maritimo a 4.66ha footprint to expand its manufacturing base on the Gold Coast. Some of the company's production facilities have already been moved in to the new factory.

Maritimo currently has 44 dealer partners in 16 countries and experts about half of its production output.

CEO Garth Corbitt says global expansion was ongoing for the group, aided by growing brand awareness of Maritimo in the crowded luxury boat market.

"Last year we enjoyed record success in Europe and in the US, and our reach is extending into areas such as South East Asia, South America and Canada," he says.
"Most overseas residents look at Australia as being somewhat isolated and in a rugged part of the world with a dramatic and sometimes challenging coastline.

"They consciously, and sometimes subconsciously, link that environmental picture in their minds to the product that we provide and have proved that it can handle the toughest conditions."

Corbitt says the success that Maritimo Racing is having both at home and abroad is a key point of difference for the brand with the race-bred technology inherent in the luxury cruiser range having a powerful impact on prospective buyers.

"With the new property purchase our total manufacturing plant under roof is now 9314sqm excluding office space," he says.

"Our growth plans are tied to both national and international markets and continually pushing the brand into new areas. We have come a long way in 15 years, but there is much more to do."

Maritimo currently directly employs more than 100 people, as well as additional sub-contractors and suppliers. The company aims to increase its production year on year by about 10 per cent in 2018.
30. Digga Australia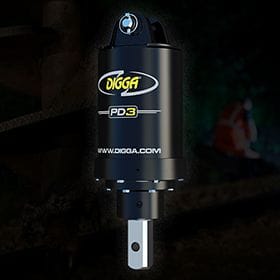 Established: 1981
Staff: 250
CEO: Alan Wade

DIGGA is Australia's largest earthmoving attachment manufacturer, exporting products through five company-owned manufacturing facilities and 500 dealers globally.

Founded in 1981 by Queenslander Stewart Wright, Digga has seen the highs and lows of Australian manufacturing. Today it remains at the forefront of the industry thanks to a focus on quality and strong family values.

Following a fire two years ago, the main manufacturing facility based on the Gold Coast has undergone a major operations refit to include some of Australia's most innovative and advanced manufacturing technologies.

Digga is able to compete against cheap imports through lean manufacturing that has helped it enter new markets globally.

Since the recent passing of long-time CEO Suzie Wright, considered the driving force behind the company's success, Digga is now led by Alan Wade who has been with the company close to 30 years.

"Thanks to the solid foundations put in place over the last few years with Suzie as CEO, we will continue to work to meet the group's global strategic plan and ever-changing market conditions," says Wade.
---
The countdown in is on. Don't miss when we reveal which other companies made the list throughout the week.

---
Get our daily business news
Sign up to our free email news updates.