After yesterday's assorted list that kicked off the countdown for Gold Coast Top Companies 2018, the firms ranked between 31-40 are a completely different breed bar a couple of common links in property and telecommunications.
Notably, there's a listed car cooling company whose share price has almost doubled since August, as well as some businesspeople who demonstrate that manufacturing is on the rebound in the region.
Whether it be in ute trays or power tools, Gold Coast companies are showing that through persistence, efficiency and an emphasis on quality it is more than possible to compete with cheaper operations overseas where labour costs are substantially lower and conditions poorer.
It's also nice to see a couple of companies in the mix that have been on our radar through the Gold Coast Young Entrepreneur Awards that we host each year.

---
31. SandSky Developments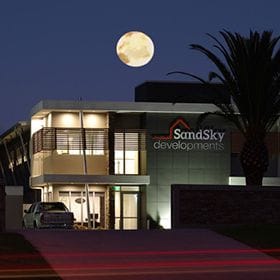 Established: 2000
MD: Craig Fitzgerald
SandSky Developments rounds off the top five Gold Coast home builders by volume.

Although the Helensvale-based group recorded a fall in construction numbers to 310 in 2017 from 354 a year earlier, the low-profile home builder consistently ranks as one of the most prolific home builders based on the Gold Coast.

Established by Craig Fitzgerald in 2000, as a home builder, SandSky has branched into multi-residential projects.

Major projects currently on its books include turnkey housing construction on Brisbane's southside at The Rochedale Estates, a master-planned resort-style community under development by Aveo Group (ASX:AOG).

Fitzgerald started his career in construction as a carpenter in 1988 before moving into senior construction roles and later establishing Sandsky.
32. Tradetools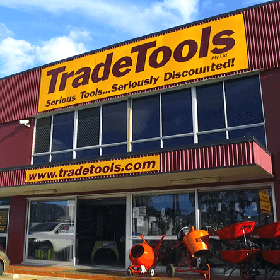 Established: 1987
Staff: 250
With power tool shops from Cairns to Tweed Heads and a manufacturing facility in Ormeau, Tradetools has a track record of doubling its revenue every decade.
While Greg Ford established the company in Capalaba in 1987, he previously worked with a tool company called Glenfords his father had founded in 1950.
In other words, before starting the business Ford already knew the drill.
"That was a tool company that no longer exists. We sold it when it was a viable operation," he says.
"Since Tradetools started in 1987 we opened a store every year or two, and we expect to do $120 million in turnover this year.
He says there are another five Queensland store openings in the pipeline, but the group isn't about to get buried in debt to make its expansion plans succeed.
"We follow an old-fashioned business model. We never borrow any money and we always buy our premises," he says.
"We have 35 shareholders and they're all people who work in the business, so in some ways it's more like a cooperative than a company.
"We are also manufacturers. We manufacture the Renegade brand of industrial air compressors. We're quite famous for that those compressors go all over Australia."
He says most of Tradetools' customers are trade-based or businesspeople.
"97 per cent of the people who buy from Tradetools use the stuff that they buy to earn a living," he says.
"We have a lot of exclusive lines that no one else has."
33. Triple M Holdings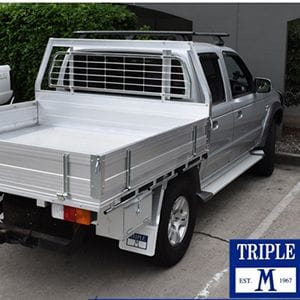 Established: 1967
Staff: 250
While the closure of Holden's last factories may have marked the death of Australian auto manufacturing last year, the production of car accessories is alive and kicking for under-the-radar Gold Coast business Triple M Truck Bodies.
And what other vehicle would be better to service than an Australian icon, the trusty ute?
Stapylton-based Triple M produces 35,000 to 40,000 tray bodies for utes every year and the business is growing with not just a nationwide presence, but an incipient export business as well.
For spokesperson Clint List, the group's ability to compete when other countries have cheaper labour costs comes down to quality, efficiency, safety and service.
"For an Australian manufacturer to be really successful, it's testament to those really key values," he says.
"We provide a product that we believe is class-leading in terms of quality and our team's ability to meet the needs of very large companies and work cooperatively and closely with them."
Those large companies include Toyota, Mitsubishi, Mazda, Nissan and Izuzu, and List says the board is very happy such major groups have helped the business grow and be more successful over the past 15 years.
"What we can offer those customers is our ready-made package to not just provide the Australian market but we can container our product, and if they choose to take their vehicle to a new market internationally, all the hard work's been done," he says.
"Most utes that you see on the road today are actually built in Thailand with the exception of a few models.
"They're imported into Australia, and our business with the manufacturer enables us to receive their orders electronically and produce what's required here in Queensland we have a great distribution network and fitment capability nationally
He emphasises the company does not court the limelight but it does play an important role.
"We certainly have a large-scale manufacturing operation, and it can be done in Australia," says List.
"That's the thing I'm always telling people it can be done. It's just a case of really focusing in and working hard on your efficiencies and getting a great team of people together.
And to think when the company was founded by Gene Thompson, who continues as managing director and sole owner to this day, its focus was office equipment.
34. HTG Solutions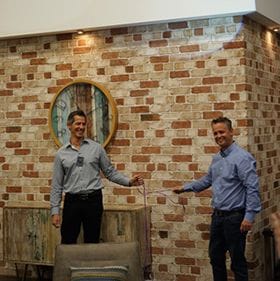 Established: 2006
Staff: 180+ based
Directors: Tim Tocco and Paul Gunther

HTG Solutions began as a single Telstra retail store more than a decade ago and has since transformed into a diversified group of enterprises.

The Helensvale-based company, founded by Tim Tocco and Paul Gunther, operates multiple Telstra stores and Telstra Business Centres in Brisbane, Toowoomba and the Gold Coast.

Techwell is its core subsidiary and provides technology solutions for business including ICT/NAS services, data/IP services and print solutions. Techwell's clients range from small businesses to large enterprise and government corporations.

HTG enterprises has won numerous awards since inception with its most recent being NEC Australia's "Unified Communications Channel Partner of the Year", for the second year running.

The business has developed a broad range of enterprises (many which have been successfully exited) and includes finance, digital signature solutions, furniture, digital marketing and CRM/ERP.

In 2017, HTG Solutions was ranked among the Top 100 Australian companies in the Great Place to Work list for 2017.

"It's the people you work with that create a great workplace" says Tocco.

Gunther says the challenges for the business include 'always trying to find top talent on the Gold Coast'.

Both co-founders are serial innovators and expect further growth for the business through investment and business development opportunities.
35. Nimble Money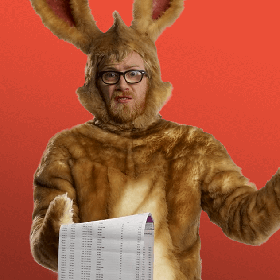 Established: 2005
Staff: 200
CEO: Gavin Slater
Fast cash is what Nimble Money is all about, helping to establish the company as a major player in the short-term loan market.

The Southport-based Nimble provides loans of up to $5000 using an online platform that assesses the eligibility of borrowers.

Earlier this year, the business was reported to be looking for a buyer after appointing Baillieu Holst to scope interested parties. Baillieu Holst previously acted for Nimble in managing a capital raising for the company. However, there has been no further news from the company in relation to the sale process.

News reports suggest the proposed sale stemmed from an unsolicited bid for the business by an existing shareholder.

Among Nimble's high-profile backers are iSelect founder Damien Waller and former Wotif executive Sam Friend.

The parties said to be looking to possibly acquire Nimble include Credit Corp and Collection House, which are in the business of collecting on delinquent debts. Private equity is also in the frame.

Nimble Australia was founded by Greg Ellis and Sean Tehan in 2005.

At last count, the company had a loan book of $40 million. There is scant information available on the financial performance of the business, but IBIS World lists group revenue at $56 million in 2016-17.

According to market sources, the business could be worth about $100 million.
36. Localsearch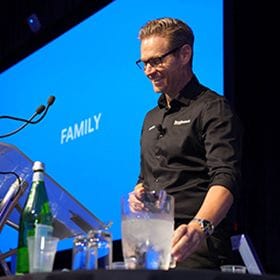 Established: 1994
Staff: 160
Localsearch is a digital marketing service that has been operating in Queensland for more than 25 years.

The company began as a local hard copy business directory but made the shift to digital around 10 years ago.

It now boasts a national reach and helps its clients, who are mostly based in regional areas, to improve their online presence through digital advertising, marketing, website development and SEO.

Earlier this year Localsearch earned its stripes as a Google Premier Partner, an accolade that recognises specialists in the field of online marketing and Google AdWords.

Co-founder and co-CEO Daniel Stoten said the achievement was a significant step for Localsearch in breaking further into the online advertising big leagues.

"The value in this accreditation is so much more than just a badge," said Stoten in May.

"Our Search & Marketing Specialists have undergone extensive training and aren't just knowledgeable, they're fully certified in all aspects of Google AdWords advertising products."

"This means even more resources and services to help our clients get found easier online."
37. PWR Holdings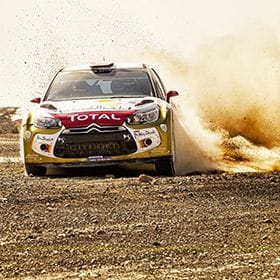 Established: 1987
Staff: 200
MD: Kees Weel

PWR Holdings (ASX:PWH) has a strong foothold in a niche market as supplier of cooling systems for some of the world's biggest car racing teams.

After a sluggish time on the stock exchange in the first half of 2017, PWR is finally gaining favour among investors.

The Ormeau-based company, founded by former motor mechanic Kees Weel, posted a net profit of $11 million in FY18, up 18.5 per cent on the previous year.

Revenue lifted 7.8 per cent to $51.8 million following a strong second half.

This year the company announced plans to expand its operations with new leased premises on the Gold Coast. It proposes a capital investment of up to $10 million to fit-out the new premises over the next 12 to 18 months to support its existing manufacturing facilities at Ormeau.

Weel says the expansion is aimed at avoiding potential capacity constraints expected in 2019 from existing orders.

The company has added to its workforce over the past year and now has more than 200 staff in Australia, North America and Europe with a base in the UK.

While PWR has ties with some of the world's major racing car teams, including NASCAR, Formula 1 and V8 Supercars, it also has developed new contacts in the military.

PWR has supplied cooling systems for military vehicles and has worked with military services globally to explore cooling solutions for their vehicle fleets.
38. Pacific Optics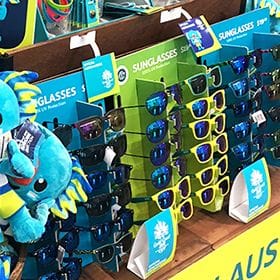 Established: 1994
Staff: 110
With a swathe of eyewear and footwear brands that have expanded from Pacific Optics' original focus with Aerial sunglasses, the company now has 6,000 active customers throughout Australia.
Having forged partnerships with the likes of Coles Express and Telstra, the Burleigh-based company has a vertically integrated model from the design of proprietary brands through to manufacturing, importing, distributing and marketing its range.
The group's operational hub is in Yatala, while it also has distribution centres in each Australian capital city.
"I like to think of our operation as a big 'small' business," says CEO Martin Best.
"By that I mean we have the financial and professional rigor of a large business externally audited, formal board structure and professional staff whilst maintaining the agility and pragmatism of a small operation."
39. Fendley Consultancy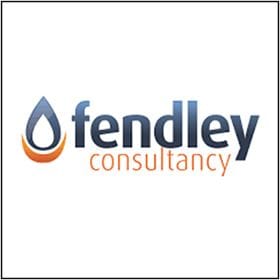 Established: 1988
Staff: 220
CEO: Harvey Bauman
It was 30 years ago that Ian Fendley started his namesake consultancy providing wellsite services to oil and gas company Santos in Queensland's Cooper Basin.
The company hasn't looked back since and now offers a range of services to the sector including drilling, exploration, well completion and servicing, field development, production and abandonment.
Supporting the needs of more than 50 companies throughout Australia and the Asia-Pacific region, Fendley Consulting has become synonymous with its high-quality oil industry professionals.
The core business strategy involves ensuring the professionals it sends out on projects have the right skills, qualifications, training and expertise to perform services safely, promptly and in accordance with good industry practice, as a minimum.
At the height of the LNG boom in 2013 the company hit revenues of $100 million as it supported the construction of major projects, but the figure has fallen since then.
CEO Harvey Bauman says oil price recovery has helped the business improve, but he does not believe it will ever get back to that $100 million revenue mark.
The group has just nine staff in its office but its workforce of consultants makes the company's employment generation significantly larger.
40. Turner's Engineering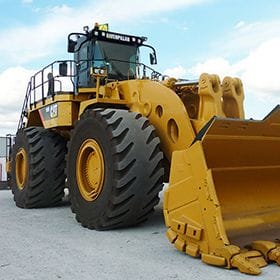 Established: 1954
Staff: 170
MD: Mick Turner
Mick Turner's story is a classic tale of Gold Coast entrepreneurship. He started small in a city of opportunity and staked his claim as a business titan.
After setting out as a young business owner with a mechanical workshop in Nerang, Turner created a diversified engineering company that services national and international markets.
His capacity for engineering solutions, and an ability to diversify, opened new opportunities for his business. This forged a path into a range of contracts from building one of the largest barges at the time for North Stradbroke Island, building the iconic Bartlett's shopping center and hotel at Nerang, to even a crematorium furnaces. Along the way he was also running a successful grain and heavy haulage business.
Turner later ventured into earthmoving which quickly grew to be one of the Gold Coast and Albert Shire councils' preferred suppliers, helping to build some of the major roads and infrastructure still used today.
That was the beginnings of expansion into mining contracting and plant hire to the mining and construction sectors though out Australia.
As the mining sector in Turner's grew, so did the company's manufacturing division which supplied attachments for earthmoving equipment. This has paved the way for Turner's to become one of the largest of OEM (original equipment manufacturer) suppliers in Australia, competing with the likes of Cat and Hitachi.
Turner's Engineering, which this year celebrates 65 years of business, supplies some of Australia's largest mines with a broad range of machinery.
The company is expending again after recently creating a property development arm with plans for development sites it has acquired on the Gold Coast and in Bundaberg.
---
The countdown in is on. Don't miss when we reveal which other companies made the list throughout the week.

---
Get our daily business news
Sign up to our free email news updates.