From desserts to dental practices, timeshare holidays to a tenacious telco, the first set of players on the Gold Coast Top Companies 2018 list shows the diversity at play in the city's transforming economy.
Some have been around for decades, others for just a few years, but a common thread they share is a desire to carve out new opportunities and base themselves in one of Australia's most enviably located cities.
---
41. Wadsworth Contracting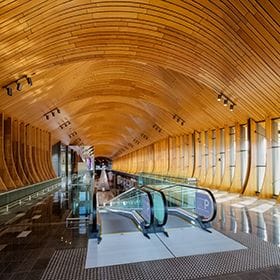 Established: 2014
Staff: 300
Whether it be the redevelopment of the Robina Town Centre on the Gold Coast or the construction of the Atria Buildings in Hamilton, Brisbane, Wadsworth Contracting has been there to provide its fit-out expertise.
Led by its managing director Brock Wadsworth, the Burleigh-based subcontractor specialises in commercial internal and external fit-outs and painting, and prides itself on its work for tier one commercial construction projects.
Other projects Wadsworth has been engaged in over recent years include a $25 million contract for Brisbane's 300 George St Hotel, an $18 million contract for the Sunshine Coast University Hospital and a $14 million deal for the WE01 and WE07 Williamstown RAAF Base.
As a family-run company with projects in Queensland and New South Wales, the company often takes on apprentices who are relatives of current employees with an emphasis on industry training.
"Our qualified and experienced office administration team, together with our on site supervising teams run an extremely well-oiled service machine," the company says.
"The exceptional skills from all departments deliver a high standard of work and have in turn created trusting relationships between clients, suppliers and employees.
"Wadsworth has established a reliable and trustworthy reputation amongst suppliers and contractors and continue to maintain long term relationships with the strength of our family values."
42. Pivotel Group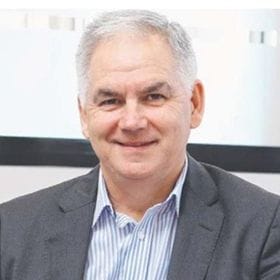 Established: 2002
Staff: 100
CEO: Peter Bolger
Pivotel Group is not as well-known as the big three in Australia's mobile telecommunications market, but it has the highest customer satisfaction rating.

According to the Communications Alliance and the Telecommunications Industry Ombudsman, Pivotel consistently has the lowest level of customer complaints of any telco well below Telstra, Optus and Vodafone. It has even been consistently better than its nearest rival Amaysim over the past couple of years.

The Southport-based telco specialises in satellite mobile phone services. Last year it teamed up with US-based Iridium Communications to provide high-speed mobile data coverage to rural and remote areas.

Hard on the heels of that deal, Pivotel made its first offshore investment by acquiring US satellite solutions company Global Marine Networks through which it is expanding sales of its products. It also gives the company a new foothold into the US market.

In August this year, Pivotel bought New Zealand's Wrights Satellite Connections, a leading-edge provider of mobile satellite communications solutions with a strong focus on the government, defence and maritime industries. Pivotel previously had 4000 wholesale and retail satellite services already operating in New Zealand.

Pivotel provides an extensive range of satellite voice, data, personal safety and asset monitoring software products.

The group is headed by Peter Bolger, a former Vodafone director who co-founded Pivotel in 2002 to acquire Vodafone's mobile satellite business.

It currently provides more than 65,000 mobile and satellite phone services across Australia.

Bolger has been pushing hard on the company's global expansion plans. Along with the US and New Zealand operations, it also has a presence in Indonesia.
43. Beneficium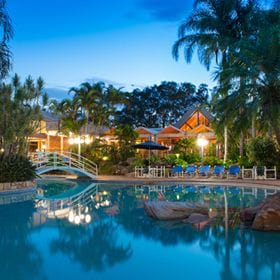 Established: 1978
Staff: 1,000
CEO: Ramy Filo
"Timeshare in Australia started on the Gold Coast," exclaims Ramy Filo of Beneficum, the group that owns the iconic company Classic Holidays as well as Freedom Leisure Finance and Classic Investments.
The Beneficium CEO highlights how Classic's Cedar Lake Country Club in the Gold Coast Hinterland was the first timeshare resort built in the country.
"We've now evolved into services across resort management, timeshare sales and marketing, property and investment, systems, training, finance and lending, and membership services with a global outlook," says Filo.
"Our companies are all based out of our Gold Coast headquarters however the Beneficium Group is responsible for the employment of over 1,000 staff across Australia, New Zealand and South East Asia.
"Through our extensive partnerships with timeshare and travel companies, our network is truly global and importantly for our members it means they can travel virtually anywhere in the world."
Looking back on how far the group has come in the past four decades is "quite phenomenal" in Filo's view, with more than 65,000 member families under management.
"In the next 40 years we see our growth leading into other key markets such as the USA," he says.
"We recently opened two Classic Holidays sales offices in Vietnam, extending our reach into South East Asia.
"Prior to that we acquired New Zealand company Monad Pacific Management which has become a separate business in Classic Holidays New Zealand, servicing our members there directly."
On the Gold Coast itself, Filo says Beneficum's portfolio of resorts has grown over three decades to include seven Classic club properties and 12 properties in total, with most achieving more than 95 per cent occupancy year-round.
"It is one of Australia's most iconic holiday destinations and as a growing city it continues to offer so much to those who live, work and visit here. It's been our home for over 30 years and it's where we will continue to grow our company," he says.
And what about the rise of Airbnb? How is that affecting business?
"The return of the nostalgic family holiday is making a comeback," he replies.
"The rise in popularity of Airbnb has shifted from convenience and price, to being more about the experience of sharing someone's home or home town feeling that connection to a place like the locals do, rather than feeling like a tourist.
"That's what our Club Properties are all about many of our members consider them to be a second home and we are now adding new products such as family holiday parks that are really about giving our members more choice in the type of holiday they want to have."
Nonetheless, he admits the rise of online travel agencies (OTAs) continues to be a challenge for the accommodation sector in general, but Beneficium has adapted its offering to include a global marketplace where members can access competitive deals at discounts through travel partnerships.
44. Ray White Surfers Paradise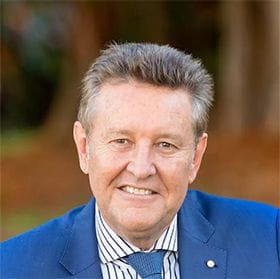 Established: 1989
Staff: 265
CEO: Andrew Bell

The Gold Coast's biggest real estate group had a stellar 2017 as the property market lived up to expectations ahead of the Commonwealth Games, led by a surge in interstate buyer activity.

The group posted a series of record sales months towards the end of 2017 while its rent roll breached 2000 properties for the first time.

The bumper figures came off the back of more than $1.16 billion in sales recorded by the group in FY17.

Chief executive Andrew Bell says the past year was marked by a solid return of interstate buyer activity as well as increased market share by the group buoyed by a renewed marketing strategy.

"Marketing is no longer about just putting a sign on a property and an ad in a newspaper and hoping it will sell," Bell says.

"Buyers and the marketing space are much more sophisticated, and with that in mind Ray White has multiple platforms to address the digital world we now live in.

"We now have four people in our marketing team and three dedicated to data base management along with 19 support staff assisting our senior sales associates.

"This represents unmatched strength, capability and capacity in the real estate marketing space on the Gold Coast."
45. Smiles Inclusive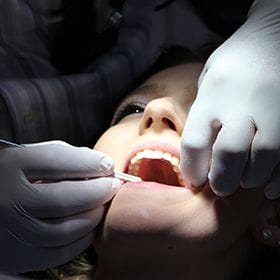 Established: 2018
Staff: 250
CEO: Mike Timoney
Smiles Inclusive (ASX:SIL) debuted on the ASX in April this year after a $35 million IPO with the aim of creating a network of dental practices nationally under the Totally Smiles banner.

The dental services aggregator is headed by Mike Timoney who founded the Gold Coast-based Totally Teeth in 2005. He later co-founded a new venture, Dental Partners (later renamed Maven Dental Group), where he served as CEO until 2013 when it was acquired by kiwi group Abano Healthcare.

Smiles Inclusive controls 52 practices nationally with combined staff of more than 250 on its payroll system. It also expects to double the number of practices in its stable to 100 by the end of FY19.

The Burleigh Heads-based company reports it is making good progress integrating its first practices through it management platform.

"This model gives us strong foundations to optimise practice operations and significantly expand the network," says Timoney.

"This is a unique business model that is gaining attention in the dental market, and we have been approached by a number of practices that see the benefits in joining a national network and maintaining an economic interest in their business."

The group encountered a slight teething problem, according to its first profit result. The figures fell short of prospectus forecasts due to delays in the settlement of 52 practices.

Smiles Inclusive is targeting further acquisitions which it says will add $30 million to group revenue once completed.

The dental industry is estimated to be worth $10 billion annually in Australia and Smiles Inclusive joins listed companies 1300Smiles and Pacific Smiles on the ASX working on consolidating the highly fragmented market.
46. Frosty Boy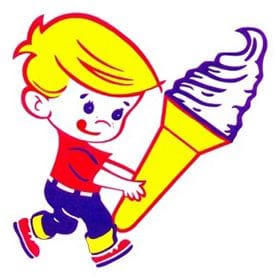 Established: 1976
Staff: 80
MD: Dirk Pretorius

Frozen dessert manufacturer Frosty Boy achieved a breakthrough this year after four years negotiating its way to crack the Indian market.

The Yatala-based group, which supplies milkshake and soft-serve powders to the fast food sector including exports to 50 countries, has struck a deal to begin manufacturing its products in India.

The move is aimed at navigating through hefty import duties and positioning Frosty Boy to capitalise on a major slice of a global market worth $US50 billion and growing about 17 per cent per annum.

"Since Frosty Boy began exporting in 2001, there's never been a country more difficult to crack than India," says Frosty Boy managing director Dirk Pretorius.

"The main challenges have been import duties, which can be up to 50 per cent, a very different business culture to us, plus they are understandably very protective of their own industry."

Frosty Boy Australia is owned by a group of family trusts and Melbourne-based private equity firm Advent Partners.

Advent came on board in March 2017 with a view to accelerating the brand's global expansion.

The company has 80 staff, mostly based at Yatala, with the remaining located in India and the Philippines.
47. Zaraffa's Coffee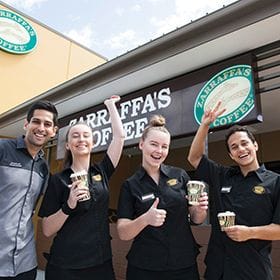 Established: 1996
Staff: 50
CEO: Kenton Campbell

Zarraffa's Coffee has been in serious expansion mode for almost 20 years, but 2018 is shaping up as the company's biggest yet for store openings.

The franchise group, founded by Kenton Campbell on the back of a $9000 personal loan, is planning 15 new drive-thru cafes across its existing territories in Queensland and Western Australia.

Late last year, Zarraffa's opened its first NSW store in the Lake Macquarie suburb of Belmont North. The move is part of a major strategic expansion of Zarraffa's existing territories and a move into NSW and later Victoria and New Zealand.

Campbell says NSW has always been a priority, with a number of key metropolitan and regional sites on the drawing board in FY19.

The group has about 80 stores in its franchise and company network which will eventually be serviced from a new headquarters planned for the Gold Coast's northern fringe near Beenleigh.

Campbell's development arm Tonken Property Group acquired the defunct 5.4-hectare OC outlet retail site on Distillery Road at Eagleby for $12.5 million.

Complete plans for the site remain under wraps but it is earmarked to house Zarraffa's distribution, head office and roastery operations.
48. Eureka Group Holdings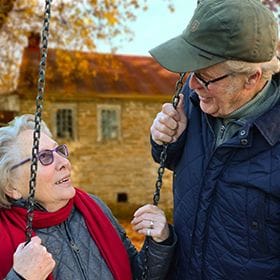 Established: 2004
Staff: 130
Chairman: Murray Boyte
Eureka Group Holdings (ASX:EGH) is an aggregator in the niche market of affordable seniors living communities with a national portfolio of 41 villages in five states.

While the company's growth plans have stalled over the past couple of years after purchasing underperforming assets, including an opportunity at Couran Cove, some progress has been made on that front this year.

Eureka Group has offloaded its interests in Couran Cove for $3.6 million, although it notes that the venture has had a material detrimental effect on earnings and cashflow.

Acquisitions continued for the group, including its entry into the Tasmanian market with five properties bought through a joint-venture agreement.

Jeff Weigh resigned as CEO of Eureka Group in May, with Murray Boyte stepping in as executive chairman in the interim.

Overall, the group improved occupancy in its residential villages to 92.9 per cent at the end of FY18, up from 89.6 per cent a year earlier.

The company is capitalising on low-cost residential accommodation for age-pensioners who are supported by government allowances. This is a sector of the market that remains highly fragmented and is often overlooked by large retirement village operators.

Eureka Group operates at the bottom end of the seniors' residential market, with the business expecting to strengthen on the back of an ageing population and the housing affordability crisis.

The company controls more than 2180 units in Queensland, NSW, Victoria, South Australia and Tasmania.
49. Gold Coast City Marina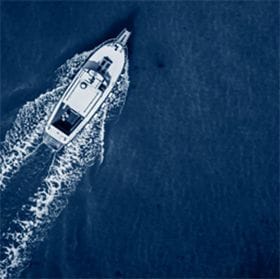 Established: 2000
Staff: 30
CEO: Trenton Gay
If there's one way to gauge the health of the Gold Coast marine industry it can be found at Gold Coast City Marina (GCCM), and news that it is about to double in size says it all.

The shipyard and marina, located on a 17.5ha site along the banks of the Coomera River, has announced plans for a $100 million expansion of the facility on an adjacent 20ha site.

The expansion will increase the refit lifting capacity of the marina by 400 per cent, cementing the Gold Coast as an international marine services destination.

"This project is an exciting coup for the Gold Coast's ever-expanding marine industry which is developing a global reputation for being a leading destination for marine refit and repair within the Asia Pacific region," says GCCM chief executive Trenton Gay.

"Once completed, GCCM will be able to further accommodate the growing size of our domestic fleet and those coming to the South Pacific region including superyachts, wide beam catamarans and sailing yachts thanks to ground breaking new facilities including a 1000-tonne capacity lift and undercover refit and repair factories.

"With foreign flagged vessels now able to clear customs and immigration on the Gold Coast, we are seeing larger boats utilising our facilities."

GCCM currently plays host to more than 80 onsite businesses that employ more than 700 marine trade workers. It's also at the heart of the Gold Coast superyacht industry as a maintenance and repair centre.

Facilities include a 250-tonne straddle lift, 50,000sqm of hardstand, 75-metre work berths and eight refit sheds.

GCCM is owned by the Gay Group of Companies, which was founded by construction industry identity Pat Gay. The marina was developed by the Gay Group in 2000.
50. Patriot Campers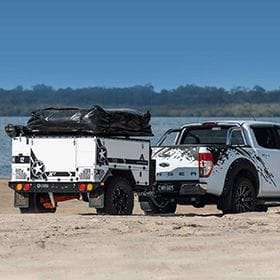 Established: 2013
Staff: 100
MD: Justin Montesalvo
The global leisure market has given Patriot Campers some serious legs to grow its business over a relatively short period.

Growth has been buoyed by the high-profile reality television show Patriot Games, in which Patriot Campers founder and owner Justin Montesalvo leads an overland research and development trip involving some serious hunting and fishing into the depths of Cape York.

This also helped launch the brand in the US with Montesalvo venturing into the Moab desert in Utah for the show.

Patriot Campers' tough off-road camper trailer concept has captured the US market's attention within just two years of entering the market.

As a result, the company is expecting revenue growth of more than 50 per cent this financial year compared to FY18.

Patriot Campers began with a few beers and some squiggles in the sand around a campfire by Montesalvo on Stradbroke Island. The company went into production in 2013 in Brisbane, but by the end of 2014, looking for room to grow, it shifted production to the Gold Coast.

It wasn't long before Patriot Campers gained industry recognition. In 2014 and 2015 it was named camper trailer of the year.

The company's success inspired Montesalvo to get even more creative leading him to develop the Super Tourer, a refitted Toyota Hilux dual-cab designed to complement the existing camper trailer range.

The design of the Super Tourer has since been upgraded to the Black Truck concept, and more recently Patriot has released the six-wheel Megatourer.

Growing pains led the company in 2015 to commission new purpose-built premises at Molendinar. After moving into the new factory in 2016, Patriot Campers has since doubled its production capacity by acquiring the factory next door.
---
The countdown in is on. Don't miss when we reveal which other companies made the list throughout the week.

---
Get our daily business news
Sign up to our free email news updates.