GUVERA CEO Darren Herft has answered the critics following a social media mauling earlier this week of his company's proposed public float.
The music streaming company lodged its prospectus last week, planning to raise up to $100 million through an IPO and list on the ASX next month.
That would give the eight-year-old Gold Coast company a market capitalisation of around $588 million and a $1.3 billion valuation.
According to the prospectus, a loss of $55.7 million was posted for the first half of FY16.
Atlassian founder Mike Cannon-Brookes led the charge against Guvera earlier this week.
Was pitched. Read Guvera prospectus. Terrified. $180m raised, <1m MAU? No revs? Little growth? Dodgy loans? ASX shouldn't allow this stuff.

Mike Cannon-Brookes (@mcannonbrookes) June 4, 2016

Cannon-Brookes' tweet spun off a number of other startups talking, lots of media hawking and regulatory bodies, like the Australian Shareholders Association (ASA) and Australian Investment and Securities Exchange, delivering words of warning.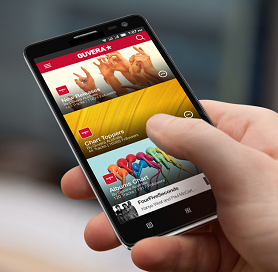 ASA director Geoffrey Bowd said it was 'really concerning' that Guvera's 'ongoing viability is dependent on the proceeds from the IPO'.

Herft (pictured above), however, tells Business News Australia that it comes down to everyone having a lack of financial understanding about how the music industry operates.

In reference to Atlassian, Herft alludes to the pot calling the kettle black, considering the NYSE-listed company 'currently trades at 660 times its earnings from a $5 million loss and a $6 billion valuation'.

"Guvera is a business that requires heavy investment before it can actually start to generate revenue and companies go to IPO to get the capital to grow their business, not so founders can go and exit their shares," says Herft.

"We have done a lot of groundwork to build up and be in the game. Bear in mind, the point we are at now is very similar to Dr Dre's Beats 18 months ago, which was then acquired by Apple for $US2.8 billion, or $A4 billion, and now operates as Apple Music. Apple obviously rationalised that paying that money was easier than heading down our path.
"No other company in the world could go into music and do what we've done on a global basis without spending this sort of money - point blank."
Guvera has recently spent around $50 million on label publishing rights paid to big players like Sony, Universal and Hungama in India.

"To make significant change in this industry, we have to give these labels $50 million in revenue pretty much before they even talk to us - that's a startup cost - and these licenses only run for 24 months regardless of who you are," says Herft.
"Hungama is the biggest Bollywood label in the world and they decided to work with us instead of Apple because they said the Apple Music model just won't work in India - if piracy is rampant around the world, live in Mumbai for six months to see that people will just not pay."

Despite the big spend, Herft says Guvera could have built a business that had revenue over the past two years if they wanted to, but it would only have distracted from the aim of their end game.

That is, Herft says, to fundamentally fix the music industry, which he doesn't believe anyone else is doing.

"We could have built a business that had revenue over the past 24 months just to satisfy people, the external watchers, but we have instead built a model that will be around in 20 years' time - and it's pretty simple why - 95 per cent of people don't pay for music and the other players in our market target subscription alone," says Herft.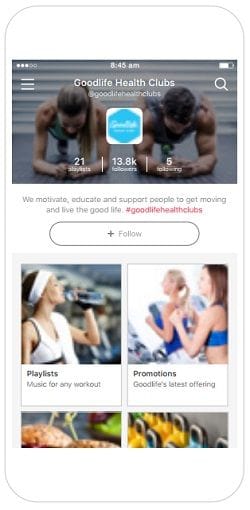 "The music industry turned over $36 billion in 2000 and $16 billion last year, so it lost $20 billion in revenue. Piracy is rampant. We could say, we're going to get 1 per cent of those people who are pirating and get them to pay. But really, are we really making a difference to the music industry and artists?
"We're not about building a business for us, we're about building a business for the music industry. We want to see artists rewarded again for their creativity, which goes amiss in Spotify, Pandora, Apple Music and all the other models hitting the market.
"We made a decision eight years ago that Australia needs tech companies and people need to invest in them. We are going to manage and house these all over the Gold Coast so we can start getting some wins for this part of the world."

On Wednesday, the Australian Shareholders Association (ASA) put out a statement to discourage retail investors from investing in the Guvera float based on the 'majority of funds from the offer applied to repaying debt, with limited funds being used for the business' expansion'.

While not speaking directly to this statement, Herft would argue debt and expansion are two sides of the same coin at this stage for Guvera. Expansion can only be fuelled by debt to avoid legal issues surrounding licensing rights like those faced by Spotify and Pandora in certain markets.

It won't be this way forever, Herft says, as revenue will eventually look after itself through returning customers visiting paid brand channels, which in their early days he says are already delivering dividends to blue-chip companies that exceed expectations.

Guvera requires a minimum of $40 million to list on the ASX.

Investors can't yet take up the offer though, as the company's exposure period this week was extended another seven days by the Australian Securities and Investments Commission. As well, the ASX is still reviewing the offer.

In Guvera's prospectus auditor Ernst & Young said: 'Should Guvera be unable to raise sufficient capital under the prospectus, there is a significant uncertainty whether Guvera will be able to continue as a going concern'.

Guvera has relaunched once before in 2013 following a $60 million capital raise and last year raised another $100 million following the announcement of India expansion plans.

Corporate advisory DH Flinders is acting as lead manager on the Guvera IPO.

Want more on Guvera? Read these:
Get our daily business news
Sign up to our free email news updates.