Home Consortium's (ASX: HMC) healthcare real estate investment trust has announced today it is partnering with iconic Brisbane-based private hospital operator Mater for the next decade, in addition to securing further investments in properties and developments via acquisitions collectively worth $61.6 million.
HealthCo Healthcare & Wellness REIT (ASX: HCW) has entered into a 10-year lease agreement with the Mater - one of Queensland's largest not-for-profit private hospital operators, in existence since 1906 - which will become a key tenant for 4,150sqm in the Springfield Health Hub southwest of Brisbane, due to open in 2024.
Mater will also acquire a 20 per cent interest in the hub.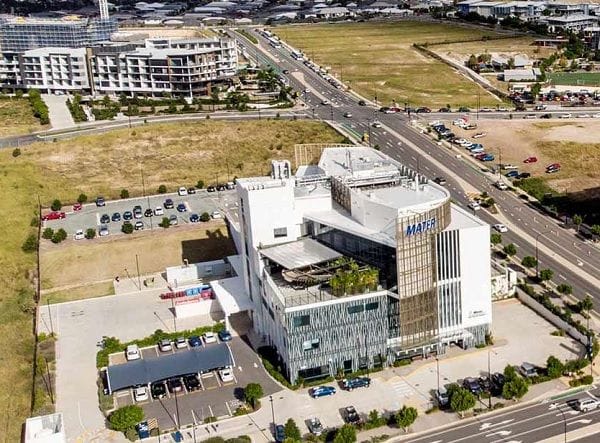 In conjunction with the deal, HealthCo announced it is acquiring the Vitality Village Health Hub on the Sunshine Coast for $28.9 million, which was secured on a 6.5 per cent fully-let initial yield.
HealthCo, which has been operating for over a year since listing on the ASX in late-2021 and is around 21 per cent owned by Home Co, also intends to acquire HMC Capital's interest in Camden Stage 1 "The George" Private Hospital in Southwest Sydney for $32.7 million.
The acquisition price represents a 5 per cent discount to the independent valuation as at September 2022 and is expected to settle this month.
The company noted Stage 1 of the development is "now significantly de-risked" as the majority of the works are slated for completion before the end of 2022, with practical completion to be reached by February 2023.
Located in Sydney's Gregory Hills, the hospital is part of the Camden Medical Precinct – a $500 million project which will feature a new 78-bed private hospital specialising in paediatrics and maternity services, as well as a 250-bed general hospital and research facility.
"We are pleased to announce an exciting new strategic partnership with Mater, beginning with the anchor tenancy at our Springfield Health Hub which complements their existing and expanding hospital operations in Springfield," HCW fund manager Sam Morris said.
"The lease completes the successful redevelopment of HealthCo Springfield into a high-quality health hub in one of Australia's fastest growing catchments. Following the finalisation of the lease at Springfield, we are excited to explore additional opportunities for joint healthcare service initiatives and developments that align with our strategic ambitions."
"The acquisition of Vitality Village further increases the scale and diversification of HCW's portfolio. This newly developed health hub is strategically located in a core healthcare precinct, where the catchment will benefit from ongoing significant population growth and infrastructure investment."
Based in Sydney, HealthCo is a real estate investment trust listed with a mandate to invest in hospitals; aged care; childcare; government, life sciences & research; and primary care & wellness property assets, as well as other healthcare and wellness property adjacencies.
As at June 2022, 43 per cent of HealthCo's 39 assets are in Queensland, followed by Victoria (28 per cent), New South Wales (25 per cent) and Western Australia (4 per cent).
"We are pleased to announce acquisitions which increase the quality, scale and diversification of the portfolio," HCW chair Joseph Carrozzi said.
"These transactions as a package demonstrate management's ability to source attractive acquisitions for HealthCo in the current inflationary environment."
Get our daily business news
Sign up to our free email news updates.