BEFORE Ingrid Bonnor started her bridal robe and feminine sleepwear company Homebodii in 2011, she didn't have any fashion design experience to speak of.
What she did have, however, was a keen eye for fine product, a knack for marketing and a wealth of experience as a high-end consultant within the same industry.
In just six years, Homebodii has transformed from a spare-room operation to an international success, favourited by high-profile influencers including Taylor Swift and Sophie Monk in addition to gracing the catwalks at New York Fashion Week.
However, before Bonnor's business became a phenomenon, it began as a simple labour of love for the Gold Coast mum.
A BUSINESS BORN OUT OF LOVE
The first time she tried her own hand at fashion design, Bonnor was struggling to find something beautiful and comfortable to wear in hospital for the arrival of her daughter.

She searched the market to find pyjamas and robes which suited her taste, but couldn't find anything quite as beautiful or feminine as she imagined.

"I made a few robes for myself and showed my girlfriends and they said, 'you have to take this to the market' so I went to Brisbane, away from anyone that knew me, and I sold out my whole market stand," says Bonnor.

"It was interesting that I sold many of the items to brides because they were looking for something pretty to wear on the morning that they were getting ready for their wedding, not necessarily your standard robe."

It was at that moment Bonnor discovered her primary market, and Homebodii was born.

TAKING HOMEBODII TO THE WORLD: MAJOR RETAIL DEALS, FASHION WEEK AND BEYOND
Working with local dressmakers, Bonnor designed her first commercial range of bridal robes and sleepwear which was quickly picked up by American retail heavyweights Urban Outfitters and Anthropologie.

After gaining immense traction overseas, Bonnor turned back to the Australian market to sell her product through The Iconic.
Now, Homebodii is celebrating its first major department store deal as a stockist through David Jones in Sydney and riding on the high from its first New York Fashion Week experience.

While she admits the success of her brand feels a bit surreal, Bonnor says she's more focused on getting the nitty gritty aspects of owning a business right, rather than buying into the prestige of fashion, that keeps Homebodii ahead of the pack.

"As glamorous as fashion may sound it really comes down to having a really good accountant, a great book keeper and keeping on top of your bills," says Bonnor.
"Being diverse and surrounding yourself with people with great skills is what it's all about."
BONNOR'S PHILOSOPHY ON SMALL BUSINESS, AND ADAPTING TO SUCCEED
Bonnor recently spoke at an event during Queensland Small Business Week, where she stressed how important it is for business owners to remain authentic to their ideas while adapting to suit an ever-transforming market.

"The business world is changing. You have to adapt, you have to be open to go with what works and maybe leaving certain ideas that you like behind because they're appealing to the general market," she says.

"It's also about just being authentic. The small things can often add up to be the big things, for example making handwritten cards to customers, or taking the time to let customers know if their order is stuck in transit."
In the year ahead, Bonnor is excited to be launching two brand new ranges which have been inspired by the desires of her customers: Homebodii's first maternity and plus-size lines.
No matter how big her brand gets, the most rewarding feeling for Bonnor is one of autonomy.
"As far as milestones go, it feels great to have the freedom as a woman to own your own business. Setting an example for not only my own daughter but for other women out there," she says.
"It feels like I've actually achieved something to make myself financially comfortable independently, and I find that really satisfying.
"At the end of the day, it's not about the accolades or the awards, it's about self-satisfaction."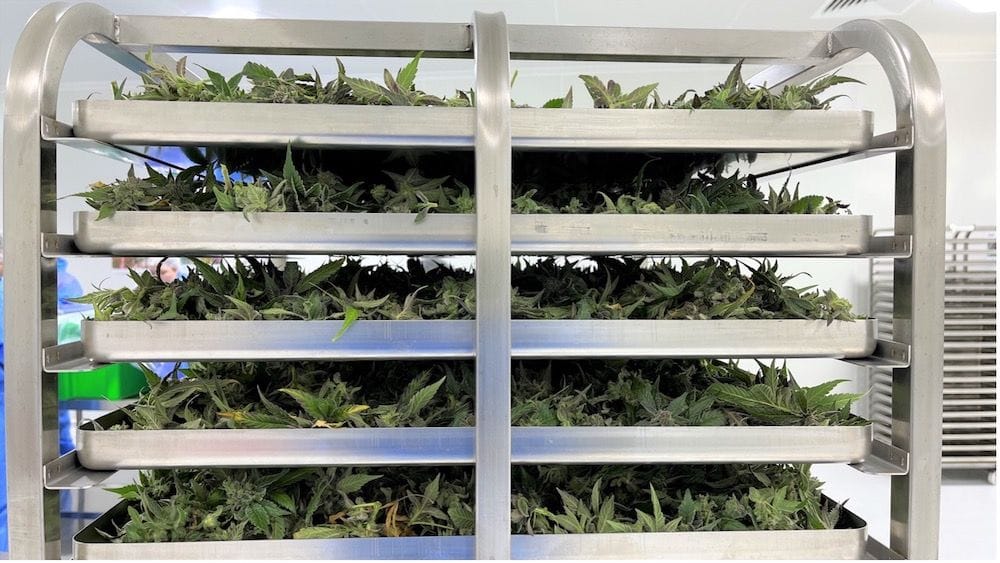 Never miss a story: Sign up to Business News Australia's free news updatesFollow us on Twitter, Facebook, LinkedIn and Instagram
Get our daily business news
Sign up to our free email news updates.