The old side hustle. It's what most of us wish we were doing instead of a regular 9-5 job. Most of the time it's passion based; you love making clothes or candles which you sell at the monthly markets. Maybe you're obsessed with music and film, or you devour a new book every week.
Thanks to the proliferation of new technologies, there are so many more ways we can share our passions with the world.
One of the most popular evolutions of social media is the accessibility of the live stream. For younger generations growing up, the TV is archaic, limited, and boring. Twitch the most popular video-game streaming site in the world is a place of unlimited potential where gamers stream their successes and failures with thousands of viewers at a time. They also earn a healthy paycheck in the process.
One Australian Twitch streamer who has gained a massive cult following is Bajo (aka Steven O'Donnell, formerly of ABC's 'Good Game'). Speaking at Hybrid World Adelaide 2018, Bajo spilled his best kept secrets about how to make a successful career playing video games for a living.
Twitch streaming has been around for seven years now but has only recently burst onto the scene as the major hub for video game streaming.
While it might seem farfetched that a person can make so much money and have so much influence playing video games online, successful gamers on Twitch beg to differ.
Owned and operated by Amazon, Twitch represents the future of TV. With hundreds of streamers online at any one time, there's constantly a wealth of programming for its switched on audience.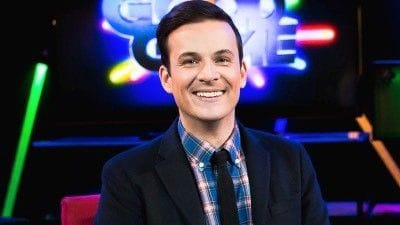 Steven O'Donnell, aka 'Bajo'
Traditional live video platforms on Facebook, YouTube and Instagram are more geared towards sharing moments, whereas Twitch is set up for longer bouts of viewing and content creation.
This means that popular userscan earn quite a bit of cash if they're smart; they just have to begin with a captivating stream.
Whilst Bajo says he had the advantage of already having a following (from long running video game reviews show Good Game on the ABC), he still had to work hard at establishing a good Twitch channel.
"I still spend more time off stream preparing than I do on stream," says Bajo.
"When you start you're going to be terrible. Have a schedule, because balancing stream life and real life is hard."
In terms of tips, Bajo says investing in good gear is important, with a quality microphone being the key investment for anyone serious about Twitch.
"Don't buy all your gear at once," says Bajo.
"Start with a good mic, green screens are way more complicated than you'd think but they're worth it, and I hate webcams so invest in a camcorder if you're serious."
Being a public forum where everyone is able to comment on your stream, Twitch is a breeding ground for "trolls", or people who are simply out to criticise. Bajo's secret to dealing with them? Just be a good guy.
"Have a thick skin. People are awful and there's a lot of harassment and sexual harassment. But if you put out positive vibes you'll only get positive back. Don't feed the trolls; ignore, ban, and block."
Never miss a news update, subscribe here. Follow us on Facebook, LinkedIn, Instagram and Twitter.
Business News Australia
Get our daily business news
Sign up to our free email news updates.
Help us deliver quality journalism to you.
As a free and independent news site providing daily updates
during a period of unprecedented challenges for businesses everywhere
we call on your support