IT all started with an idea for an egg nog stout between three beer-loving mates and it resulted in the creation of the Gold Coast's newest beer brand, Black Hops Brewing.

The trio who founded the business, Dan Norris, Michael McGovern and Eddie Oldfield, documented their progress from that first home brew to the establishment of their Burleigh Heads brewery exhaustively through blogs, podcasts and social media.

Now they have put it all together into a book, Operation Brewery, which is available online and in print and is an invaluable source of information for anyone with dreams of starting a brewery, and entrepreneurs in general.

Dan Norris talked to Business News Australia and about some of the lessons learned bringing dreams of a brewery to fruition.
Test the market first
"That's a big one," says Norris. "We got our beer our there early, before we started the brewery, and we did that through contract brewing, which gave us the confidence that we could sell beer when we opened our brewery."
Build your brand early
From that moment of Egg Nog Stout's inception, the boys began promoting their beer brand in various forms of media, from podcasts to social media and blogs.
"We did a lot of work building the brand before opening, so that when we did open, the brand recognition was there," says Norris.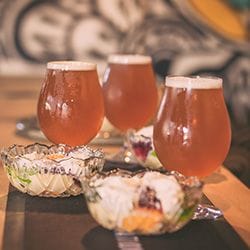 The branding efforts paid off through the strong engagement with fans ahead of the brewery launch, and also when the agency that represents the video game Call of Duty in Australia contacted Black Hops with a request to brew a specialty beer for the game.
"They emailed us, and at first we thought it was spam, and thought that it wasn't real, but they had heard about us through some of the stuff we were doing building our brand through blogs, podcasts and social media."
If crowdfunding, carefully consider your funding target
Norris says Black Hops undershot on its target or raising $10,000 on Australian crowdfunding website Pozible.
"We hit our target on day one, and trying to get people to give more after hitting the target was not easy. You have got to be confident to set the target high and be prepared to miss out."
As Norris says, crowdfunding is not necessarily about the money, especially after factoring in the time and money associated with creating the various rewards for backers.
"The thing with crowdfunding is, that it is not a good way to make money, but it is a good way to build your audience and increase your product sales," says Norris.
Norris is looking forward to seeing when Pozible launches its equity funding option in the near future, which allows backers to purchase shares in the business, rather than just products and rewards.
Make sure you have fun
Black Hops started as an idea shared among a group of mates and has quickly become an all-consuming venture for those involved.
Norris says it is important to know each other's' strengths and to also make time to have fun.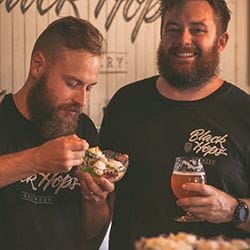 "I think it is knowing what each person is good at and leaving them alone to do what they are good at," he says.
"And make sure you do take the time to have fun, do things like go out to dinner to celebrate. Every day we are working, working, working, so taking time out is a good thing to do."
If you are going to China, plan your trip well
The Black Hops Brewery equipment was sourced from China, and Norris admits the team was a little unprepared for the difficulty of navigating this huge country.
Firstly, many of the communications tools used in Australia, such as Facebook Messenger and Gmail are banned in China, some Australian bank cards don't work, there are huge distances between cities and then there are communications barriers.
"We ran into a few situations in China," says Norris. "I had been to Asia a few times, so I didn't give the trip much thought. Getting around Thailand and Vietnam is easy, but getting around China is not so easy."
"It was a bit of an eye-opening experience and the lesson learned was to have more organisation and more money."
On the three-hour train ride from Beijing to Jinan, the boys asked for beer, but were brought tea. They didn't like the taste and didn't drink any, but the hosts continued to bring more.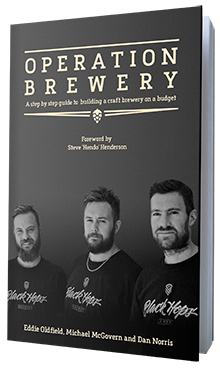 At the end of the ride, they were stunned to hear that the bill was US$300.
Norris managed to negotiate payment at a later date through WeChat.
"Luckily, our equipment supplier agreed to cover our tea debt," says Norris.
Operation Brewery is available as an eBook or in print via the Black Hops website at blackhops.com.au/book or via Amazon on Kindle or Paperback.
You can also pick it up directly from the boys at the Black Hops brewery and taproom, at 15 Gardenia Grove Burleigh Heads, open Monday to Friday from 10am to 6pm and on Saturdays from 12pm to 4pm.
Lead photo by Rialba Studio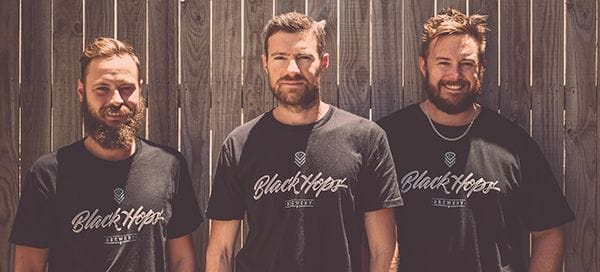 Want more stories featuring young entrepreneurs?
Get our daily business news
Sign up to our free email news updates.