GREEN is the new black for former Supre heir Catherine van der Meulen, and despite fast fashion's current domination, she believes an industry which employs one in six worldwide will die a slow death if it continues this trend.

Van der Meulen was once a fast fashion high-flyer, now she couldn't be more consciously trying to change the pace and direction the fashion industry is heading.

The former executive of Supre, her family's business, and former CEO of Gold Coast-based online retailer Princess Polly, has been working on fine-tuning her business acumen over the past 18 months.

Van der Meulen's consultancy, THiNK Business Services, has been in the mix for a number of years, though a recent stir in her personal life has locked her into the venture full-time. She now has up to 15 different projects running at once, under the conscious business banner, offering thought leadership on everything from fashion to food.

"Plenty of good things have come out of having that major shift in my life," says van der Meulen.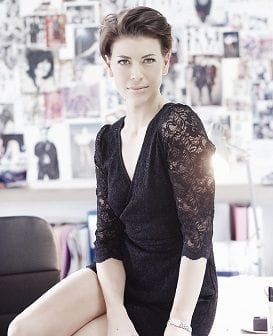 "I never really questioned the way things were, until it really just hit me that our skin is our biggest organ and it's completely absorbing all of this toxicity."
Fast fashion is a concept tangled in speedy market delivery of the newest runway trends for a low cost. IBISWorld estimates its revenue at $1.3 billion, and it is anticipated to experience annual growth of 11 per cent between 2015 and 2020.

Over the past five years, industry profit margins have steeply risen to represent 13.5 per cent of revenue. The clothing is often produced in low-cost countries such as Bangladesh and India, where environmental and social implications have traditionally taken more of a backseat.

Market swings have slowed discretionary spending in recent years, but not our appetite for trends, which has paved a perfect route for fast fashion to stomp down.
Van der Meulen, however, is convinced fast fashion's stride will slow down - and drastically.

"Someone asked me the other day if they should invest a small amount in a fast fashion business and I said, no - there really isn't a future in it," she says.
"I think there are so many risks financially for businesses that keep operating in the 'business as usual' model.
"How can a consumer win by getting a cheap product but the girl in the factory is losing because she's sitting in a cramped space for 16 hours a day?
"Business needs to stop being so unconscious and saying it's someone else's problem - it's everyone's problem."

Van der Meulen says becoming more sustainable is at first as simple as following the '1 per cent rule'.

"If every business decided they would focus just 1 per cent of their time and money on this, it would have drastic effects on consumers and staff," she says.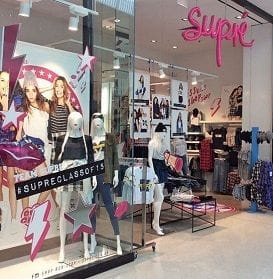 "It is the biggest threat to the industry but it's also the biggest opportunity."

Van der Meulen has experienced firsthand the falls of such empires, notably Supre's collapse into voluntary administration in 1997, just as she was joining the sales and development team.

Rather than pointing too many fingers though, van der Meulen is more focused on giving a helping hand to bring industry up to sustainable scratch.

While disconnected from a family business perspective, Supre is still a business that van der Meulen has conversations with about ethical supply chain processes.

Supre has been part of Australia's biggest fast fashion family since 2013, Cotton On Clothing, which holds a 32.4 per cent of the local market. Van der Meulen says the group has been 'battening down its hatches' lately with acquisitions and part of the ethical supply chain for the last seven years 'but never been too vocal about it'.

"I think the current prices and quick turnarounds mean you can't do fast fashion and be completely ethical," says van der Meulen.

"It's hard and a massive undertaking, changing the pace of business, and Supre is a classic example of adaption where they have gone from one supplier to 20 in 18 months, from no staff handling the ethical side of the business to many on risk mitigation.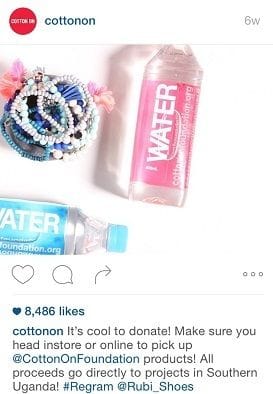 "It really doesn't have to be about fast fashion versus slow fashion - we just need to be operating at a normal organic pace, not in this crazy-speed paradigm."
As with most social campaigns, the push must first come from consumers, van der Meulen adds, so accountability isn't fast swept under the rug.

"More consumer awareness will ease off the need for new outfits every weekend," she says.

"When young people start to understand what actually goes into producing a garment - design, manufacturing, distribution process - they will become more acutely aware of environmental problems.

"Teenagers are the fast fashion market, and they talk about human rights a lot - they're little social enterprises in the making - they have the biggest power to make a true difference."

Get our daily business news
Sign up to our free email news updates.
Help us deliver quality journalism to you.
As a free and independent news site providing daily updates
during a period of unprecedented challenges for businesses everywhere
we call on your support