With $4 million in backing from supermarket chain Woolworths (ASX: WOW), food-tech incubator and accelerator Seedlab Australia is pushing innovative culinary creations onto local shelves, buoyed by lessons learnt from a previously failed enterprise.
Started by entrepreneur and scientist Hazel MacTavish-West and her husband Darren, Seedlab Australia's free programs have assisted more than 300 entrepreneurs get their products shelf-ready, including 30-plus new products that have secured ranging with Woolies in the past 19 months.
From guidance on labelling compliance to producing at scale, Hobart-based Seedlab's nationwide programs aim to give brands the knowledge they need to be shelf-ready.
"With our programs, people will come in at different levels," MacTavish-West told Business News Australia.
"Some are literally making things in their kitchen, they might be companies that get other businesses to make their products for them, but what I can guarantee is that no one has every aspect of this process nailed."
Since its establishment in 2021, Seedlab Australia has assisted the likes of seaweed-based foods and condiments producer AlgSeaweed, Italian-style chilli brand Bippi, and organic stock maker San Elk.
The incubator owes its existence to a failed venture; with a PhD in plant biochemistry, the founder attempted to start her own personal care products business, but all didn't go to plan.
So MacTavish-West was inspired her to pass on lessons via a consulting firm that became overrun with requests, leading ultimately to Seedlab - a 'portal' whereby founders can dive into everything from packaging to pricing, production and more.
"I learnt the very hard and expensive way of how not to do it, or how to do it and fail," she said.
"I realised there were lots of people out there, like I had been, trying to reinvent the wheel themselves and learn everything from scratch."
Initially founded as Seedlab Tasmania to service the Apple Isle, MacTavish-West and her husband Darren West ran the business for a year during the 2020 pandemic period online before realising they could accept applications from founders all over the country and even in New Zealand.
The co-founder says the programs on offer are imperative for talented home cooks who are unaware of the many hoops producers need to jump through in order to get on supermarket shelves.
To play along at home, take a look at something you've got in your pantry - you'll see comprehensive lists of ingredients, claims about a product's nutrition value, expiry dates, provenance details, storage instructions, serving sizes, allergen warnings, phone numbers, addresses, brand details and so on.
"It takes a lot of people, it takes time, and it takes money to get all the different details together," the co-founder said.
"And, for example, are they taking on someone like Coca-Cola? Well they've got a huge advertising spend and history and they're well known, so how do you compete? That's what the program helps people do."
Finding space (not exclusively) on Woolworths shelves
Though not the core outcome for every single founder who goes through Seedlab's programs, for most the objective is to learn the tricks of the trade and have a shot at pitching to Woolworths to get on the supermarket's shelves.
According to MacTavish-West, for around 75 per cent of founders being shelf-ready is their end goal - something promoted by the accelerator that gives participants the opportunity to pitch to the supermarket giant at a private expo facilitated by Seedlab.
The company itself is backed by Woolies, which invested $4 million into the incubator back in July 2021 as part of its commitment to small businesses and the next generation of Australian food, drink and personal care producers.
"There are no guarantees for getting a listing in Woolworths, and there are also no requirements for exclusivity," clarified MacTavish-West.
But for the remaining 25 per cent that comes through the incubators, Woolworths is not an end goal.
"For some of them, their products are really too premium and they're just never going to be able to compete because they are artisanal and small producers," MacTavish-West said.
"They're never going to get the costs down to the point that's viable. But what Seedlab does is it helps them understand the justification for their price point and helps them communicate that and finds them opportunities that are better suited.
"For some, that's going to be e-commerce. For others, it may be export or other retailers that are more specialised. That's fine - that's absolutely fine."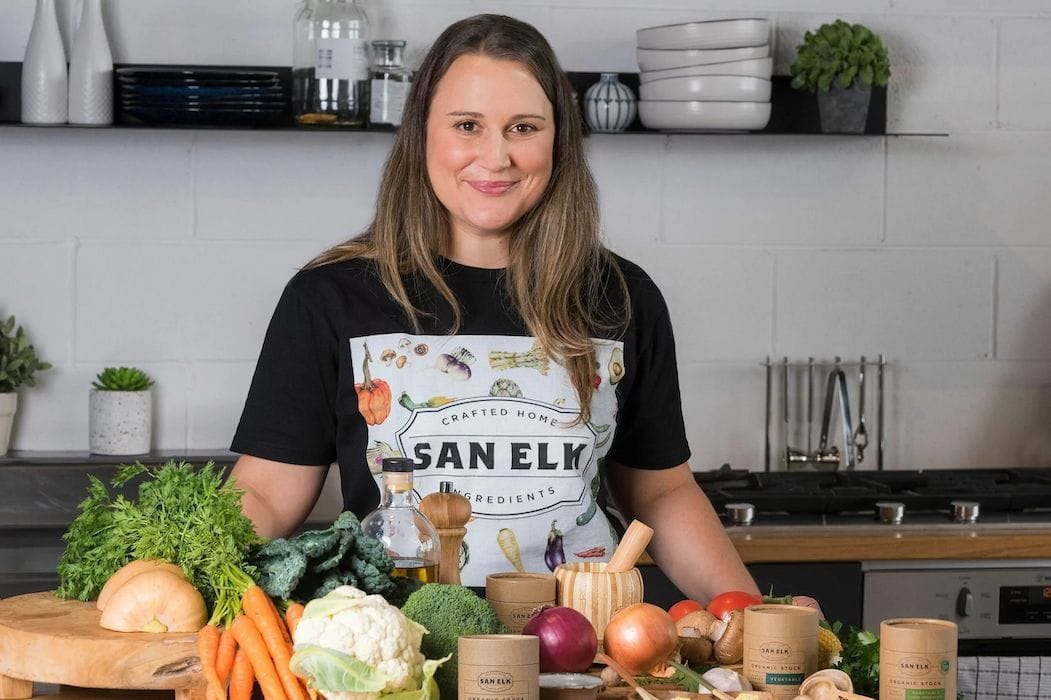 As for selection criteria, Seedlab's are relatively broad: valued-added food and drink products or sustainably produced personal home care products.
"For example, if you're producing meat or eggs it's not for you. If you're a restaurant producing meals - Seedlab's not really designed for that," MacTavis-West said.
"It's also not really designed for businesses producing services - consultants or people with ideas for an app - that's not really relevant to what we're doing."
At the same time, Seedlab is looking for businesses doing something truly different, and those in areas that are booming are less likely to get accepted into the free programs.
"There are some areas like kombucha and some of the non-alcoholic drink alternatives where there's been an absolute explosion over the last two years and the message we'd give them is that we don't really need any more just now," the co-founder admits.
"The products and businesses that do the best are the ones that are truly different.
"From a founder's point of view - it's really for the people who want to grow and are teachable. They listen to what you have to say and they're prepared to change."
The future of food
Seedlab Australia's momentum comes during an exciting time for food-tech; new innovations are landing on shelves regularly tapping into consumer trends like meat-free diets, sustainability and locally-made as well as a boom in options for those with dietary requirements.
Just last month, Australian startup Vow Food created the world's first lab-grown meatball made from the myoglobin DNA sequence of an extinct mammoth from the genome of an African elephant - the animal's closest living relative.
With these leaps and bounds being made in the world of food, Business News Australia asked MacTavish-West about her thoughts on the future of food-tech.
"I personally don't get very excited about mammoth being re-created in a lab. There will always be businesses out there trying to do that, but who wants to eat that? Will it be mainstream? I don't think so," the co-founder said.
"But finding a product like OmniPork, which is a plant-based pork alternative, that can then be rolled out across China and give them a plant-based alternative and therefore change their footprint will have a big impact on the world."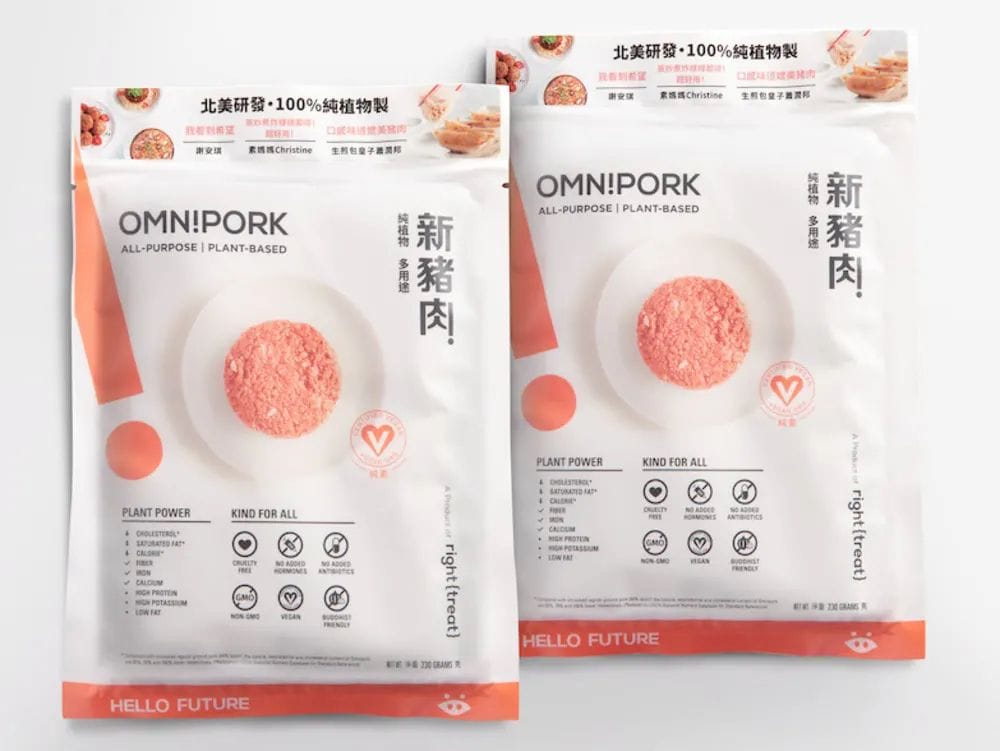 Food-as-medicine is another trend that the co-founder sees as an incumbent category that is set to dominate in the coming years.
"As a scientist, food has always been medicine to me, but now I'm actually seeing other people catch on," she said.
"I was listening to a trends talk from the innovation chef at Woolworths and he was saying that people are using AI and different algorithms to go through traditional Chinese medicine recipes and plants to then use that for formulate flavours for new products.
"It's astounding - there really will be an absolute burgeoning of interesting products coming forward."
While the Seedlab Australia co-founder said that Australia was ahead of the pack globally when it comes to the regulation of food - with high standards set by Food Standards Australia New Zealand (FSANZ) - the sheer size of the continent posed challenges for producers and retailers alike.
"We have to get food that's maybe grown in one part of the country processed in another part of the country then retailed all around the country which is challenging," she said.
"Plus with a population of only 26 million people, there just isn't as much processing capability that you would expect.
"The economics don't stack up. There's a big challenge around infrastructure and logistics because once you start moving food around the land mass it gets very expensive very quickly."
Get our daily business news
Sign up to our free email news updates.
Help us deliver quality journalism to you.
As a free and independent news site providing daily updates
during a period of unprecedented challenges for businesses everywhere
we call on your support