JANE Lu is known as 'the lazy ceo' on Instagram but she is nothing of this description, besides being at liberty to work from bed in her pyjamas.

The branding is all part of Lu's charm, which she has used to grow her online fast fashion retail business Showpo into a business that turned over $10 million in the 2014 calendar year.

Branding being her strong suite, Sydney-based Lu cofounded Like Minded Bitches Drinking Wine last year, which has attracted more than 10,000 female entrepreneurs and professionals across Australia.

Like Minded Bitches Drinking Wine (LMBDW) exists to nurture collaborations through its Facebook group and events .
It's a new model for a business community where 'membership' is free and the number one thing being exchanged is ideas, not money.
Lu's fellow millennial cofounder, Gen George (pictured centre right, left of Lu), says the group started because the women reached a situation where they felt they were alone in business.

"There was no network of people who called it what it was and were there with an open mind to collaborate and support each other," says George.

"We started having dinner once a month, then the next dinner we both knew other women who would benefit from this. We booked a group table at a bar in Sydney thinking maybe 5 or 10 would actually show, instead 30 did.

"The sentiment of the group was evident at such a small scale: like minded women who want to get shit done in business and are open to collaborating and helping each other out."

George says the group 'isn't looking to replace any groups or structures' in Australia or abroad.

She does say, however, that LMBDW encourages members to be 'unapologetic' upon noticing women were hesitant to share their views in other forums.
Entrepreneurs George and Lu have always followed a pioneer approach in business.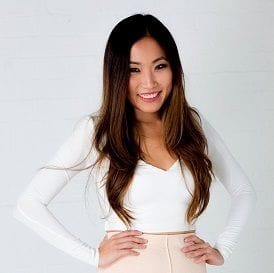 George disrupted the recruitment industry in 2013 with her startup OneShift, matching job-seekers to businesses.

Lu started Showpo before a wave of fast fashion took Australia by storm and has consistently been an early adopter with marketing. She made the bold claim in May 2015 that 'Facebook is dead' for business.

"I honestly think getting word out there is easier than ever these days through Instagram," says Lu.

"I wouldn't even bother with anything else to begin with like Facebook or EDMs.

"There was a time before Facebook wanted to squeeze every single cent out of you, either because they didn't know how to monetise, didn't take it seriously, or thought it was just a fad.

"Facebook is seriously dead now though because you even have to pay to advertise to your own community.

"My advice is to lock yourself away and spend the whole weekend learning about Instagram and Snapchat. It's a lot more than hashtags and selfies."

Lu has made her fortune by selling clothes to teenage girls, a demographic responsible for much of the online retail expenditure in Australia.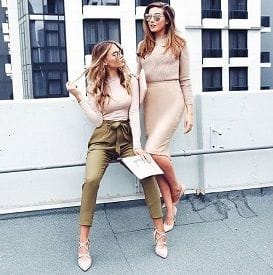 Lu firmly believes social clicks are transferrable to financial tips, with the rise of Showpo's Instagram account somewhat a mirror reflection of turnover growth.
She's operating in a saturated space, the fast fashion world, which is estimated to currently be reaping revenues of $1.3 billion and is tipped to experience annual growth of 11 per cent between 2015 and 2020.

"In this business, it is so important to make sure your MVP [minimum viable product] is solid at all times and to test and validate your business model at every stage, otherwise you will be eaten alive," says Lu.

"Take baby steps though and invest money into the business as it grows so you are constantly re-evaluating your stock, marketing campaigns, website - and last but certainly not least, your MVP."
Tying it back to the origins of LMBDW, Lu says relationships should be prioritised in business.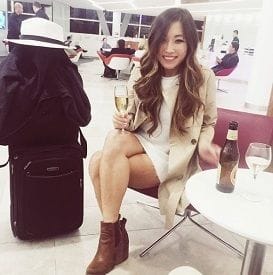 "If you have a vision and others you are working alongside don't appreciate it, then you may just have to part ways," she says.

"Not getting to where you want with your amazing business because of someone trying to bring you down is not the glamorised 'fail fast' talk that we so often hear about in entrepreneurship.

"I struck up a deal with a supplier in the early days so I didn't have to pay for stock until I sold it.

"You have to be careful what you sink your money into at the start. We learnt this the hard way when we paid $7000 for a website that didn't even have a shopping cart."
While she's encouraging of collaboration, Lu warns co-ownership can go pear-shaped, and knows from experience that you can't assume all owners are created equal.
She learnt this the hard way through operating Showpo and its predecessors Fat Boy Group and Showpony under different ownership structures, until claiming independence on January 3, 2012 - 'a day I will never forget for all the excitement and fear that came over me'.

"When it comes to HR and ownership, I hear the rationale way too often that I'd rather have a third of $10 million than 100 per cent of nothing, so I might as well get an extra pair of hands and take on more capital - but it makes absolutely no sense," says Lu.

"Having that extra business partner doesn't increase your turnover and it's only more fun having people at the party when you actually start making money.

"Getting rid of the wrong business partner is what kickstarted Showpo into what it is today."

Want more fashion?
Get our daily business news
Sign up to our free email news updates.
Help us deliver quality journalism to you.
As a free and independent news site providing daily updates
during a period of unprecedented challenges for businesses everywhere
we call on your support