The company has been in a tug-of-war of late, but now it is clear that Australian Style Group's Nicholas Bolton is setting the tune of Keybridge's official communications.
The fight for control of Perth-based Keybridge Capital (ASX: KBC) has tilted in favour of Nicholas Bolton's Australian Style Group, shortly after a renewed takeover bid from Wilson Asset Management (WAM).
Keybridge held shareholder meetings in Sydney yesterday to address board reshuffle attempts from Australian Style and Farooq Khan's Bentley Capital (ASX: BEL).
In the end Bolton's position was strengthened as his duties expanded from CEO to also include managing director, while Australian Style director Richard Dukes was also appointed to the Keybridge board.
In a loss for Khan's camp, longstanding Bentley executive Victor Ho (pictured) was removed from his position as company secretary at Keybridge.
Bentley was seeking to have William Johnson declared by a Western Australian court as chairman, but the attempt failed and Keybridge has reiterated Australian Style-nominated John Patton - who Bentley had sought to remove - remains chairman.
Not only that but Patton is also filling Ho's shoes as interim company secretary.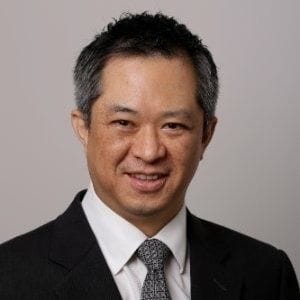 Now with Australian Style representatives Patton and Bolton clearly setting the tune in Keybridge's communciations, the company has urged shareholders to take no action in response to Wilson's attempted company takeover.
Keybridge also mildly criticised the following conditions of the bid:
- An unusual condition where Keybridge is not to resume trading on the ASX before 31October 2019 (in circumstances where it needs to resume trading before 22 October 2019 toremedy an event of default on its CRPN, as announced 10 September 2019);
- Keybridge to not realise assets in excess of $500,000 (in a circumstance where Keybridge must realise assets to repay its redeeming CRPN obligations);
- Keybridge to not accept conversion requests on any of the CRPN to equity (in circumstances where Keybridge may need to convert CRPN to equity based on its liquidity requirements); and
- Keybridge NTA to not decline below 6.15c per share.
Never miss a news update, subscribe here. Follow us on Facebook, LinkedIn, Instagram and Twitter.
Business News Australia
Get our daily business news
Sign up to our free email news updates.