TEN years is a milestone for any business, but in a creative field where profits are slim to none, business owners could learn a runway of lessons from Mercedes-Benz Fashion Festival Brisbane.

Lesson one, make no fashion faux pas: you must always put your best face forward when you come up against resistance. And you will.

MBFFB founder, owner and director Lindsay Bennett (pictured below far right), of Lindsay Bennett Marketing, says his work over the past decade has been all about bringing Brisbane into fashion.

First it involved tackling the obvious - 'Brisbane doesn't have a real rag trade'. That was overcome by moving local talent front and centre to take up at least 8 per cent of total runway time each year, which is at odds with similar events staged around the world. Industry insiders now consider Brisbane a destination every August.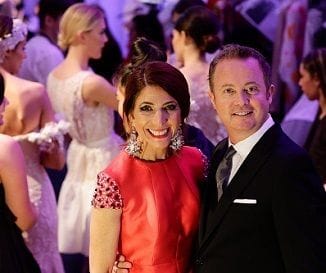 Secondly, it was about proving fashion's very real influence over the local economy, done simply by letting post-event retail sales spikes speak for themselves. Retail trade is currently the backbone of Queensland, according to CommSec, although the sector is undeniably seasonal and isn't without challenges.

Lastly, and perhaps most importantly, the power of a 'lean, mean fighting machine' team.

Mercedes-Benz Fashion Week Australia and MBFF Sydney are both bankrolled by International Management Group (IMG), but Brisbane's is independently owned and operated by Bennett and administration director Bryce Williams.
"Most fashion weeks are owned by IMG and we are one of very few independent fashion festivals staged around the world," says Bennett.
"My team comprises of six - we are a lean, mean fighting machine and they have been with me from the beginning which is wonderful.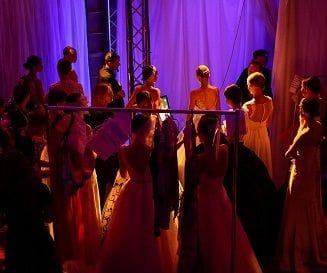 "It's been difficult at times, but it works because we're all on the same page and have the same commitment to what we are trying to deliver for Queensland."

While it may not be a true case of David and Goliath - Bennett isn't vying for global fashion domination and his festival has kept Mercedes-Benz naming rights - having a small team has afforded a nimble strategy.

"The challenge is always with budget, having to cut the cloth to suit and the cloth having different values placed on it each year," says Bennett.

"This year our cloth is in fact much less than we've had previously but, nonetheless, we are even more focused on encapsulating the best that we can put forward."

Bennett says he isn't at liberty to disclose where his funds come from but they are contributed by corporate partners, such as Mercedes-Benz, Brisbane Marketing and Lend Lease, as well as ticket sales and designer contributions.

Government support is discussed as a sidenote.

"I know we receive considerably less than other states do from their state and local governments, [less this year than under the Newman Government], although we are very grateful for the backing as every bit is vital to running such an important event in Queensland," Bennett says.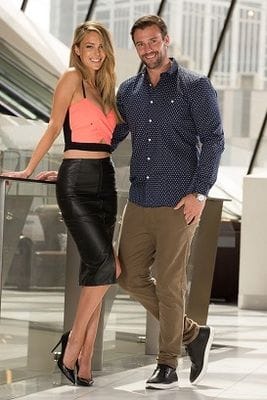 "The dollar absolutely drives our ability to stage the festival and if we had unlimited resources we would look to staging events all over the city and extending beyond fashion to arts exhibitions, but our core business is the local designers and making sure we get this right.

"I think government possibly needs to look at how it divvies up the funds for different projects taking place throughout the year because, at the end of the day, we have an industry that is struggling and more often than not fashion and retail are forgotten to the arts community."

Bennett says if MBFFB has taught Brisbane anything, it's to play up to its strengths as a city.
"We are the ultimate Australian spring-summer destination," he says.
"The festival is going from strength to strength and I think that's because our geographic position is ironically favourable for a fashion event - it's synonymous with spring and summer.
"We aren't a cold place in the other sense either so the 2015 festival is open to the community, especially this year when locals can easily purchase front-row seats, because our whole purpose is to engage with residents and ultimately drive sales.

"National media are also starved for researching and identifying local talent and therefore see events like ours as tremendous opportunities to receive and nurture this talent, which should be paid attention by others working in this space.

"This is a serious business."


Get our daily business news
Sign up to our free email news updates.