If you grew up in Australia, you'll likely have fond memories of Vittoria.
Personally, I remember looking longingly at the beige and brown Vittoria umbrellas as a child knowing, instinctively, that Vittoria was a very fancy, very adult brand. No kids allowed.
The brand has an amazing reputation, and for good reason too; it's one of the most successful brands to gain traction overseas, in large part due to its positioning as a premier name-brand.
Since its establishment post-World War II, Vittoria has been the driving force behind a coffee revolution that took the country by a storm.
Coffee done the Italian way was the motto for founders (and brothers) Orazio and Carmelo Cantarella, and Australians were besotted.
Since its founding Vittoria has gone from being a small roaster in Sydney to a global company, all the while maintaining its status as a family-owned, family-run business.
But the coffee landscape is far different these days than it was in the 60's; micro-roasters by the dozen fill Australia's laneways and old factories, sustainability is the new black for the foodservice industry, and Nespresso has well and truly democratised how we brew, drink and enjoy our daily cup of liquid gold.
Business News Australia spoke with Vittoria Food & Beverage managing director Rolando Schirato, the son of CEO Les Schirato, about emerging industry trends and how consumer demand is shaping the heritage brand's strategy.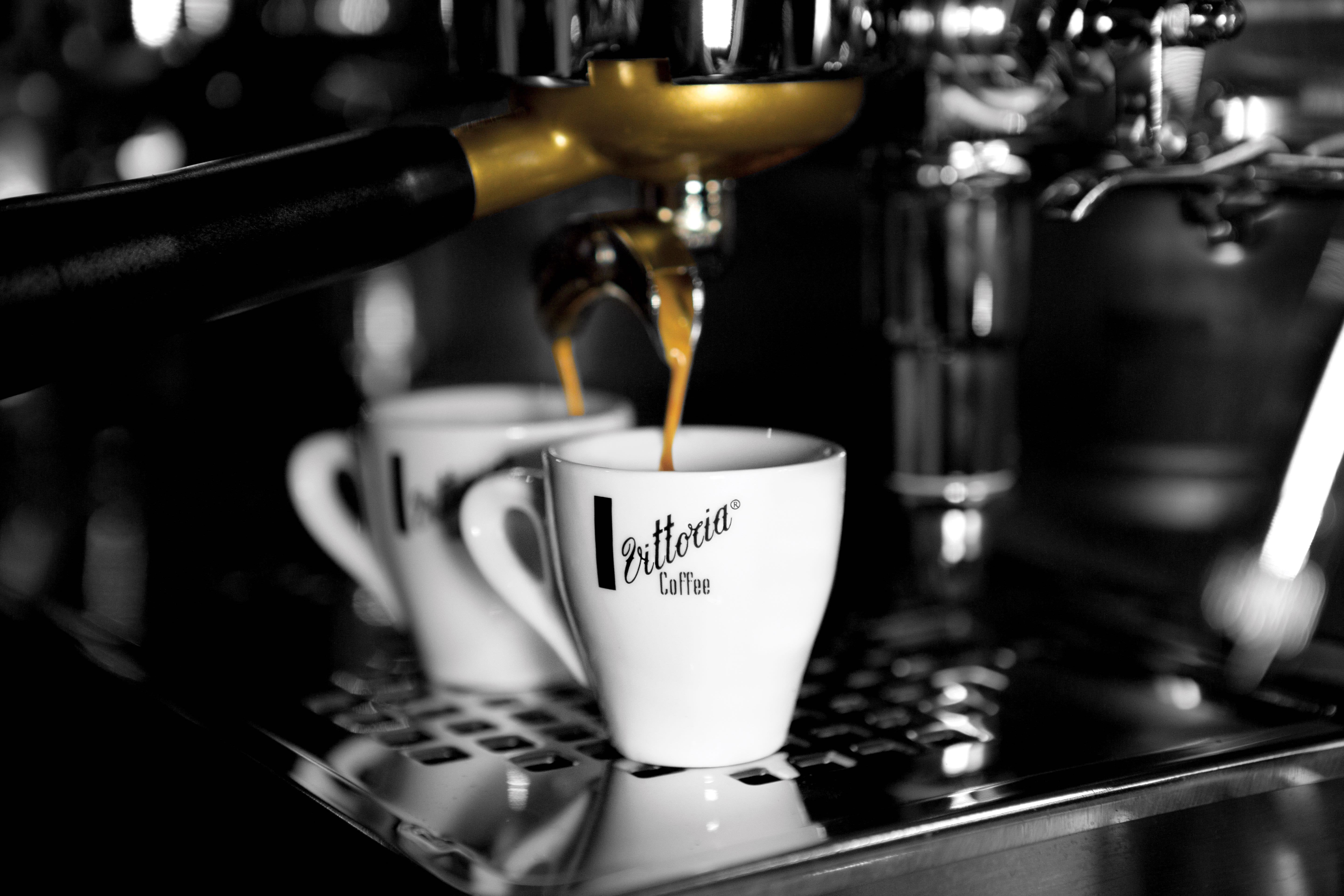 Vittoria is a heritage Australian company. How has it adapted and changed over the last 10 years or so?
As a business that's been around for over 70 years, our own history closely matches the establishment, growth and development of the Australian coffee industry.
Over the last decade, we've seen an increase in the number of small roasters opening all over the country. This is largely due to the low barriers to entry for the industry. New suppliers tend to focus on a small local area and do a fairly decent job of providing coffee and equipment to local cafes.
We see our role beyond supplying beans in a bag. Of course, we supply great coffee and equipment, but for decades we've been partnering and advising clients to help them navigate through the challenges of the foodservice landscape.
Current issues include a highly competitive market with a large number of foodservice operators competing for the same customers.
This puts pressure on an outlet's ability to increase margin through their pricing. That margin is being squeezed with higher rents, utility and labour costs and other legislative changes including the removal of 457 visas.
We help many clients make their business more competitive including advice on strategies to differentiate themselves, both through their offer and their marketing efforts.
It's not enough to simply deliver quality coffee. We are a strategic partner for our clients. This partnership extends for local cafes through to our large international customers like Qantas.
Going into 2020, what are some industry trends that Vittoria needs to be on top of?
Sustainability is one of the major trends influencing the industry. We continue to focus on improvements in our product and supply chain processes to reduce waste and adopt sustainable alternatives.
At an industry level, we're seeing some of the major retailers and petrol stations integrating barista-made coffee into their offering. As quality from these outlets continues to improve, we'll see renewed pressure on many independent cafes.
As a result of continued increased competition within the cafe sector, we're also seeing increased focus around coffee yields. After a decade of newer market entrants, lighter roasts and an over-focus on single origin coffees, we've noticed a trend back towards darker roasts and a heavier focus on house blends.
A rotating single origin offering will continue to be important for many cafes providing customers with some theatre and variety, although the overall percentage of sales remains small across the market.
We also expect to see increased importance placed on digital channels as consumers increasingly look to online reviews and social media for recommendations for places to dine.
We expect to see continued interest in milk alternatives catering for a diverse range of consumers. We've seen soy, almond, macadamia, coconut and rice milk gain in popularity in varying degrees in recent years. One of the latest alternative milks on the rise is oat milk which has seen huge growth in the US recently; a market that steered away from soy in favour of almond previously.
We also expect to see a continued trend towards healthy soft drink alternatives. Kombucha has been massive over the last few years. We're already seeing an increase in demand for sparkling mineral water with natural juice added for taste as consumers continue to seek healthier options.
Again this market has exploded in the US with some of the largest beverage companies in the world aggressively going after the segment.
How is the company approaching the concepts of sustainability and eating/drinking 'locally' that customers are demanding more and more of from the brands they consume?
We continue to expand our sustainability efforts to ensure our offer continues to evolve and improve. We've reduced packaging on a number of our products and review every step in the supply chain looking for further improvements in waste management.
Five years ago, we launched a range of reusable ceramic and stainless steel cups to reduce the use of single-use takeaway cups. To date, we've given away thousands of these to encourage consumers to make the switch to reusable cups. We continue to search for workable alternatives to current single use paper cups.
We're currently trialling a new biodegradable and compostable takeaway cup and looking into a new cup that will hopefully be able to recycled as per other paper products.
On the coffee production side, we've been partnering with Rainforest Alliance for over a decade focusing on teaching farmers and their communities sustainable farming practices to ensure the protection of ecosystems including wildlife habitat, water and soil.
We're also a long-standing supporter of OzHarvest, an organisation that rescues excess food that would otherwise be discarded and helps feed Australians in need.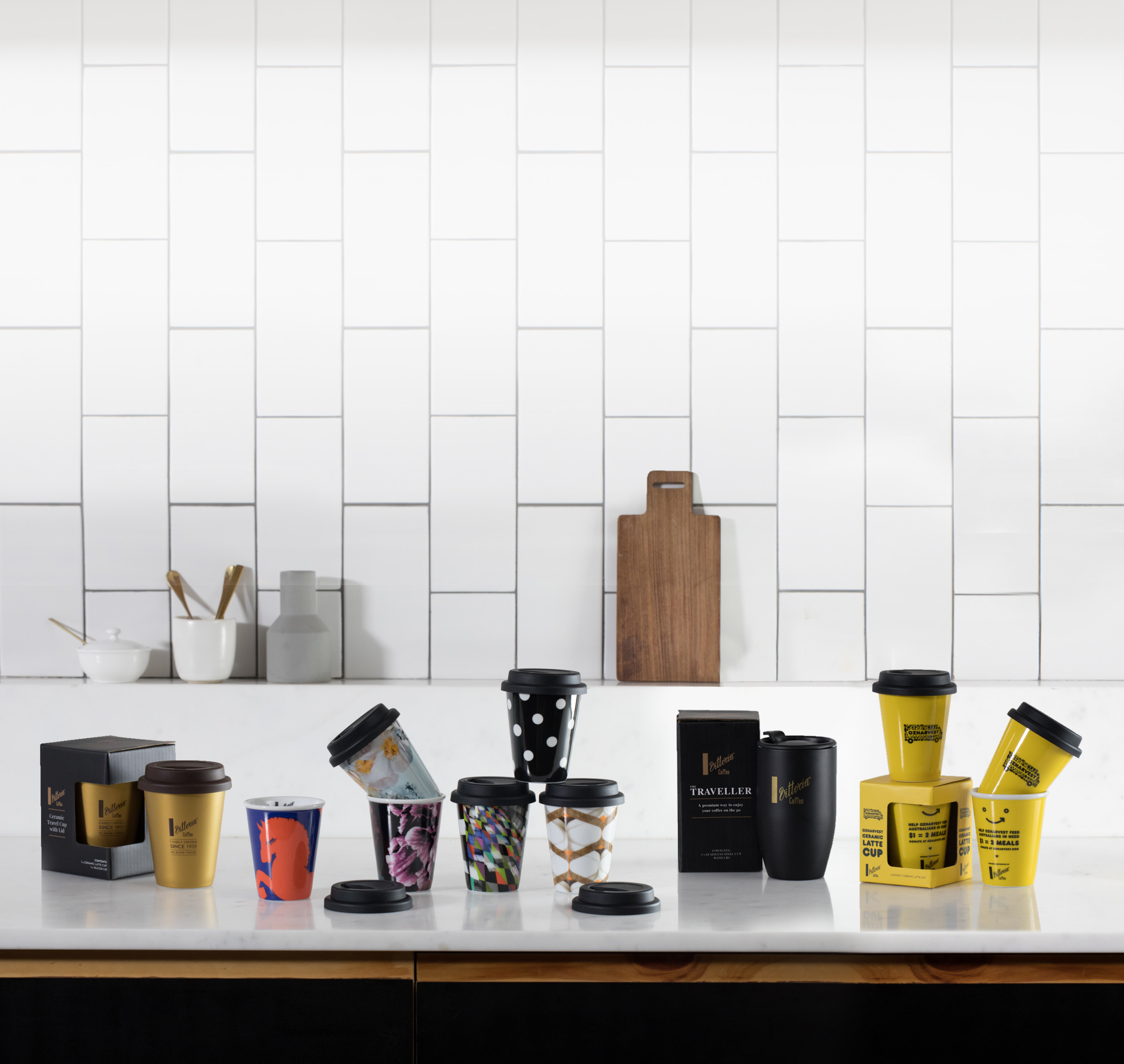 Vittoria is demonstrating its commitment to sustainability via a line of reusable coffee cups
I'd say one of the biggest changes to the coffee industry has been the democratisation of coffee via capsules and cheap machines. How did Vittoria respond to this trend and did the emergence of brands like Nespresso impact the company?
We've been pioneers of pure coffee in Australia since our company started in 1947. Originally, we educated the market about plungers and caffettieras (stove-top makers) at a time when Australians were drinking tea. Over the years Australia's cafe culture has grown and matured and we now serve the best coffees in the world.
Throughout our history, we've seen an increasing number of machines offering consumers the convenience of enjoying a similar coffee taste experience as they enjoy in cafes. The growth of home domestic machines and capsule machines are the latest evolution of this trend.
Our approach throughout our history has always been to allow our customers to enjoy our coffee however they want. We aim to offer our blends, single origins and limited edition series in every available form.
We launched our own capsule system, Espressotoria. We also offer capsules for Nespresso users. Our beans and ground coffee can be used every conceivable device from traditional plungers and caffettieras, to newer methods like chemex, syphon, v60 and Aeropress.
In coffee hubs like Melbourne and Adelaide there's definitely a focus on micro-brands offering limited/exclusive blends of coffee. How has Vittoria responded to this trend and do you expect it to continue in the long run?
We think local brands are great for the industry creating variety in blends and niche offerings.
We have offices around the country and our approach has always been a simple one, we service every customer locally with exceptional, reliable service and consistently great coffee.

Vittoria MD Rolando Schirato and his father Vittoria CEO Les Schirato
Vittoria is certainly a global empire now. What are some of your main lessons for business owners out there looking to go international with their brand?
Entering new markets creates so much opportunity for business growth. However, it's important to evaluate each opportunity in the context of your brand. The most important thing is to stay true to your brand.
We're proud of what we've created here in Australia and we're driven to take that to the world.
To achieve this, we've declined some major opportunities overseas because they didn't fit the Vittoria brand. While it might slow the growth, it ensures the brand remains consistent around the world.
As far as our type of business is concerned, it's important to choose your markets carefully and for the right reasons. Bigger isn't necessarily better and proximity to your main market is always a bonus.
If you are personally required to spend time in the market to steer its success (which you will be) is it a place that you love to visit and one that you are passionate about the people and the culture? It's always harder and more expensive than you think it will be so you need to be truly committed.
It's important to stay true to your brand values and not change everything to suit the market and in doing so lose your identity but it's also important to understand what elements do require you to be flexible and adaptive. What worked at home won't always work in a new market.
Don't lose site of the basics and do the boring things first - can you make money in this market? Is the information you are basing your assessments on accurate? I.e. Is it a true competitor pricing model you are comparing yourself to or is it a list price that is dealt back in rebates throwing out all your assumptions?
Strategic partnerships can lower your cost of entry whether it's cash or human resource costs and speed up your success in market by large multiples. Spend the time understanding whether your fully aligned with your partner. A smaller committed partner is more powerful than a big partner who's partially interested.
I could keep going here but ultimately don't bet the farm straight away. International expansion takes time in most cases, at least for privately held companies. So, try to generate some cash flow and learnings bête jumping in but don't stay on the fence for too long. The most valuable learnings will come once you're started.
Vittoria recently partnered with Maurice Terzini and James Hird from Bondi Icebergs Dining Room and Bar on bespoke recipes for the new bar-inspired mixers range. How did that collaboration come about and why is collaboration important to Vittoria?
For over 20 years, we've been supplying our premium range of Santa Vittoria mineral water to our hospitality clients, including many of Australia's best bars. Over this time, many of them have complained about the shortage of high-quality mixers that can match the quality of the spirits they're mixed with.
We set out to change that by creating a bespoke mixer range with recipes specially formulated to do justice to the premium spirits served across Australian bars and clubs. When we started this project, we knew we had to do this with Maurice and his award-winning sommelier, James Hird.
We've had a close relationship with Maurice Terzini for almost 20 years since we first met in the early 2000s. The relationship very quickly expanded beyond the typical supplier and customer one as we began working on joint events and new ventures.
Maurice's creativity is well-established with venues like Icebergs Dining Room and Bar on Bondi Beach, Sydney setting the benchmark for impeccable dining experiences.
The result of this collaboration is a unique mixer range with contemporary flavours and distinct designs specially made for Australian bars.
Never miss a news update, subscribe here. Follow us on Facebook, LinkedIn, Instagram and Twitter.
Business News Australia
Get our daily business news
Sign up to our free email news updates.
Help us deliver quality journalism to you.
As a free and independent news site providing daily updates
during a period of unprecedented challenges for businesses everywhere
we call on your support