PROPERTY data company Onthehouse (ASX: OTH) has seen a steep decline in its full year profit after exiting its namesake website, but says its laying the bricks for something different.

Onthehouse has also shed revenue and EBITDA.

The Brisbane company took in $21.42 million in sales revenue for the full year, down 0.4 per cent, while making a statutory net loss after tax of $2.97 million, down 37.5 per cent from the prior corresponding period.

However, the Onthehouse balance sheet is now stronger, with $2.06 million in the bank as at June 30, up 12 per cent from that time last year.

This is largely owing to selling off its namesake website, Onthehouse.com.au, to CoreLogic RP Data for $3 million in May 2016.

Also part of the sale was Onthehouse's data business, Residex, and Real Estate Ad Network (REAN).

Selling the consumer online division is allowing Onthehouse to focus on its cloud-based software as a service (SaaS) platform.

More than 3900 real estate agents currently use Onthehouse software for marketing and backend software solutions.

Chairman Tony Scotton says, considering the uncertainty over the past year, financial outcomes 'have been solid' for Onthehouse.

In a letter to shareholders this morning, Scotton referred to a consortium comprising entities associated with Macquarie Bank, CoreLogic Australia Holdings and Onthehouse directors Daniel and Michael Dempsey making an unsolicited approach in December 2015 to acquire the company shares.

The consortium confirmed a binding offer on July 6 to purchase all shares not already held by a consortium member at 85c per share, 54 per cent above the OTH 90-day average price.

Scotton says he remains optimistic about the prospects facing Onthehouse, but the offer would 'provide shareholders with an immediate and significant increase in value without the risks inherent in transitioning the console platform to become a cloud, SaaS offering'.

The proposal will be presented to shareholders later this month.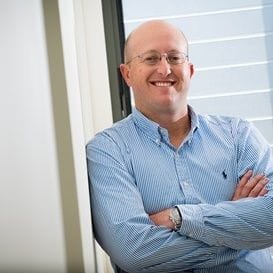 Onthehouse is trading at 82c per share, the full year announcement bearing no impact on its price.

The company once attracted attention from the major league for other reasons.

Founded by Brisbane lawyer Michael Fredericks (pictured right) in 2008, Onthehouse listed in 2011 backed by an angel investor and broking firms Morgans and Wilson HTM. At its peak in 2014, Onthehouse had turnover of $24 million.

Under investigation, Fredericks resigned from the company he founded later that year, and the embattled Onthehouse has since struggled to get back into its old groove, which prompted a pivot last year.


Get our daily business news
Sign up to our free email news updates.