OPENCORP lets property investors buy into blue chip suburbs without paying top dollar.

On top of that, the Melbourne property developer and fund manager has delivered its investors an average annualised return of 24 per cent over the past nine years.

That's a significant lead on residential price growth in our capital cities, which averaged at 6.8 per cent in the year to March.

OpenCorp believes it is pioneering a new way to invest in Australian property via crowdsourcing.

For as little as $10,000, investors can score a piece of tightly held markets like Hawthorn East in Melbourne and West End in Brisbane.

"Our open access funds are unique, delivering a lower risk return to investors while we hold their cash and give them priority access into property development opportunities as they come up," says OpenCorp director Matthew Lewison (pictured).
"Investors get to choose how much of their money goes into each of our developments - that's obviously very unique.
"Some projects will exceed the original forecast and some will come under that. Our worst performing project, however, was 8.9 per cent per annum, less than we forecasted but considered a very high return for many people."

OpenCorp was originally a passion project for Cam McLellan and Matthew's brother Allister after selling their telecommunications business.

Their friends and family asked if they could invest in projects alongside them, so they decided to set up the business.

"In terms of fund managers who provide development fund opportunities to mum and dad retail investors, there's only a handful of them," says Lewison.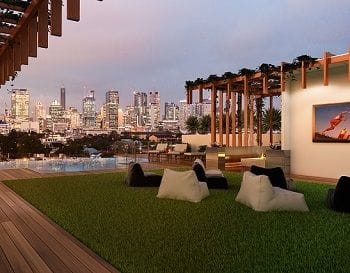 "We have always felt it's much more rewarding delivering a great profit for our friends and family as opposed to delivering a big profit to a big corporation.
"Our minimum investment is $10,000 but our average is about $43,000. We have about 650 investors on our register across various funds and projects, and we offer wholesale investment opportunities too, but the real focus for us at the moment is that retail investor space."
OpenCorp employs more than 50 staff across Melbourne and Brisbane primarily in accounts, market analytics and fund management.

The company experienced annualised revenue growth of 175 per cent between 2012 and 2015, over the same period delivering more than $4 billion in property developments and acquiring 7000 properties.

Lewison says OpenCorp's strong track record is largely owing to the bulk of its staff working in research capacities to source sites with most bang for buck.

Brisbane is currently a major beneficiary of OpenCorp development, where there are five active projects including West End's Citro Apartments (pictured right) and Evolve at Chermside.
In May this year on its home turf, OpenCorp also launched and has since closed a fund for a 70-apartment development at Toorak Road in Hawthorn East (pictured below left).

The Melbourne project is said to be worth an estimated $40 million and was acquired for $6.5 million through a competitive tender process last December.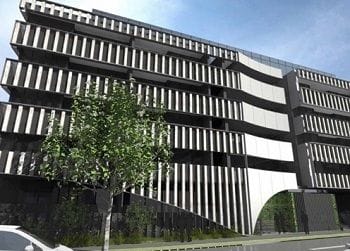 Lewison is well across talks of apartment oversupply in Melbourne.

However, having grown up in Melbourne's east, he knows just how tightly held the regions of Boroondara and Stonington in particular are held. This is where affluent suburbs like Hawthorn East, Toorak and Prahran fall under.

"The blue chip band of Council areas Stonington, Boroondara and Glen Iris are tightly held with very expensive homes so there's high benchmarks to get into the market and limited opportunity for development in those areas, with Councils rezoning a large proportion of their land to prohibit medium density development," says Lewison.

"Our clients think it's a good strategy for us to target these areas. We are very conscious of the fact in the CBD there are very large projects that come through but not everyone wants to live there when their friends and family are in the suburbs.
"We are always looking at population projections and Victoria, at the moment, is growing faster than any other state with around 100,000 new residents last year. There's a shortage in the East so you aren't going to see the same impact in the West in terms of price growth."
Lewison says the team is keeping an eye on Sydney and the Gold Coast.

"The market is still hot in Sydney but each year of growth is obviously one year closer to the end of their boom," he says.

"We would like to sit out of Sydney for a couple of years, let the dust settle, then reconsider.

"The Gold Coast is a risky place especially in the medium density area where there's a lot of older stock.

"We might look at a land subdivision or town house project, as opposed to apartments. There's a huge population growth on the Gold Coast but we don't want to get caught up on the fringe of a holiday rental market."

Get our daily business news
Sign up to our free email news updates.
Help us deliver quality journalism to you.
As a free and independent news site providing daily updates
during a period of unprecedented challenges for businesses everywhere
we call on your support