Agriculture startup Provenir has received a licence from the New South Wales Food Authority to operate Australia's first ever mobile abattoir.
The licence will enable Provenir to begin processing beef on farm, opening the company up to commercial sales to food service, online, and retail.
Cattle farmer John Doyle from Claredale, NSW, was the first to host Provenir's ground-breaking ag-tech on his farm.
Developed to improve animal welfare and provide true provenance, ensuring farm to table quality meat every time, Provenir's licenced mobile abattoir eliminates the need for live transport before processing. This means that livestock are processed at the farm where they were raised.
Live animal transport, especially in Australia, sometimes means lengthy travel periods which stresses the animals and can have a negative effect on the quality of the meat.
Potential customers and supporters of the Provenir concept recently raised over $68,000 as part of a crowdfunding campaign. During the campaign Provenir received over 220 pre-sales of the company's 'Meat Packs'.
Doyle, who experienced first-hand what it was like having a Provenir mobile abattoir on his farm, says the benefits of the Provenir solution will flow through to the quality of the meat.
"Everyone knows what a good experience you get when you kill your own cattle on the farm, the Provenir process will be very similar to that and will hopefully be of benefit to consumers that buy that meat," says Doyle.
"Beyond the taste, another benefit for consumers is the traceability that Provenir provides, knowing there is a guarantee that the cattle are grass fed, that there are no hormones or antibiotics means they will appreciate a better tasting meat. While from our perspective we're looking forward to the feedback from the consumers to ensure we're breeding the cattle that people want to eat."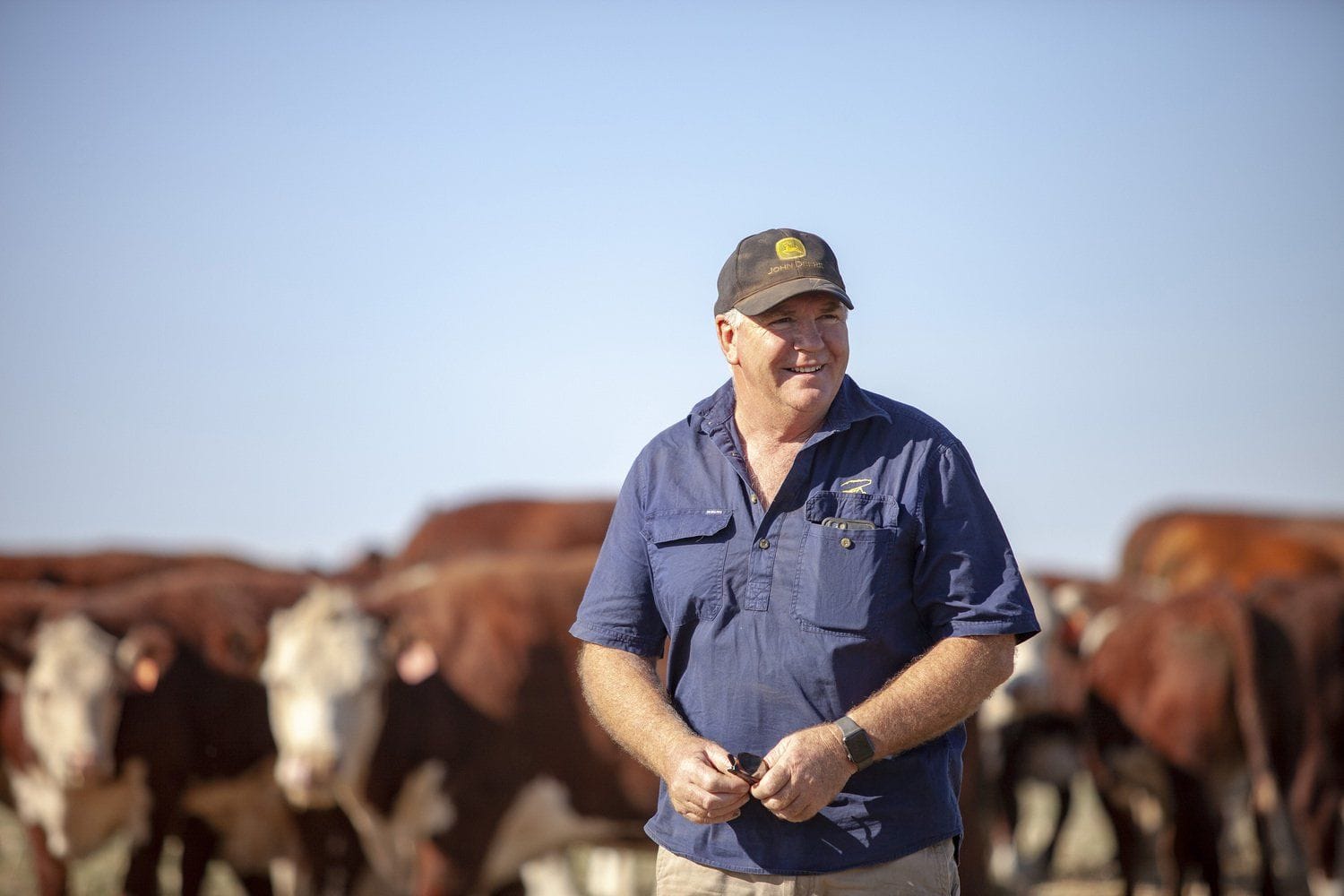 John Doyle, NSW farmer (provided)
Now that Provenir has received the requisite licence, CEO and co-founder Chris Balazs (pictured) says he is excited for customers to see the results of years of work.
"Provenir's unique on-farm processing is the answer to the rapidly growing market of conscientious consumers," says Balazs.
"The company's technology will eliminate live transport prior to processing and the associated stress on the animal, which will result in meat of exceptional quality, taste and tenderness."
"As well as the high welfare of the livestock, Provenir is focused on providing full traceability and true provenance. By processing on-farm and utilising the latest in digital traceability technology, we are able to provide full transparency and guarantee provenance that is validated by the customer themselves."
Never miss a news update, subscribe here. Follow us on Facebook, LinkedIn, Instagram and Twitter.
Business News Australia
Get our daily business news
Sign up to our free email news updates.