After surpassing its capital raising target of $2 million, rent-to-buy startup PublicSquare is poised to ramp up its operations with a target of putting 200 people on the Australian property ladder over the next 18 months.
With a waiting list of over 4,000 households, PublicSquare founder Dean Arnold sees potential for the business to scale up to service thousands of people who are frustrated by the traditional home-lending model and the challenges of saving for a home deposit.
PublicSquare is a Brisbane-based technology company that aims to bridge the gap between renting and owning by allowing applicants to choose their home on the open market and live in the property as a rental while building equity towards an eventual purchase.
Approved participants pay a 2.5 per cent deposit, compared to 10 to 20 per cent required by banks, with PublicSquare aiming for its customers to build 3 per cent equity in their new home each year before refinancing with a traditional bank mortgage within four or five years.
Arnold, who has a decade-long career in the tech sector and recently relocated from Hong Kong after selling a software company he founded, says that PublicSquare represents a new era for the rent-to-buy model that delivers equitable outcomes for home purchasers and investors.
"We're not looking at short-term wins," he tells Business News Australia.
"We want to build a lot of value and transparency into the product so we can have a lot of customer success stories and build this out to 5,000 to 20,000 customers over the next few years.
"Anyone who hasn't done this before in Australia has just missed the boat because the scale here is enormous. We are not spending a cent on customer acquisition, yet we have over 4,000 households join our waiting list, and we are less than a year old. Our first customer moved into their home in January."
PublicSquare achieved its minimum $1 million capital raising target on Steve Maarbani's VentureCrowd platform in under three hours early last week, with investors drawn by an attractive 15 per cent annual return for redeemable preference shares in the venture.
"We have just surpassed our maximum of $2 million," says Arnold. "With that we're going to put 20 more customers in homes over the next three to six months and we will reach $1 million in annual recurring revenue in the process."
The rent-to-buy model is founded on the principle of vendor finance that has been used by developers to sell their products in the past, but Arnold describes PublicSquare as 'rent-to-buy 2.0' – a scaleable company that he wants to become a market leader in the field.
"We had to spend a lot of time getting the lease agreement and the business model set up in a way that is really fair and equitable for both parties," he says.
"There are really two sides to these transactions. There's the investor and the homebuyer – and there's an agent or a platform in the middle. At the moment we play both roles of investor and platform or real estate agent but, over time, there's an opportunity for us to bring in other investors such as REITs and property funds."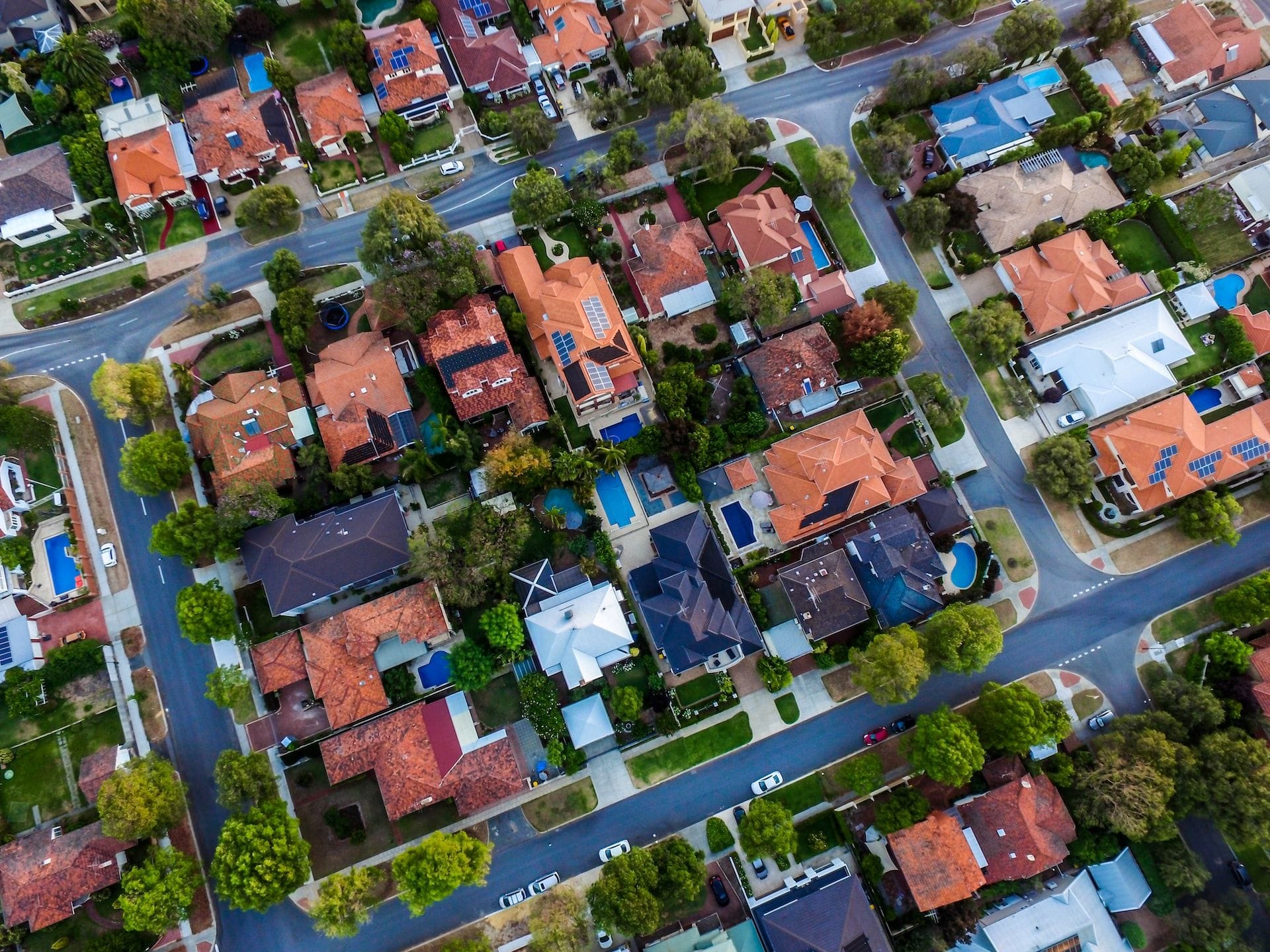 PublicSquare is looking to build on its strategic partnerships to scale the business up with plans to close another capital raising round in the middle of next year.
"For our investors, rent to buy is a very high yield but low capital appreciation model," says Arnold. "What we are essentially doing is bringing forward capital gains and starting to amortise those immediately from day one which gives the investor cashflow."
Arnold stepped into the rent-to-buy field after returning to Australia from Hong Kong ahead of COVID when he spent some time exploring his next step in business.
"I'd sold my software company and came back to Australia looking to put some money to work in real estate. I was also trying to buy a home for myself. But I found the experience of dealing with banks and lenders so terrible, especially being a business operator myself, that I realised there had to be a better way."
While Arnold initially expected PublicSquare to appeal strongly to lower-income households, he says high-income earners are among the potential clients who have joined the company's waiting list.
"You'd be surprised to see how many highly paid professionals earning $150,000 to $200,000 a year are signing up to use this product," he says.
"Even if you are in that pay bracket, by the time you decide to knuckle down and start putting away money for a home you still have a roadmap of three, four or five years. Our customers are high income earners and average wage earners who have been saving for many years but just can't break through and save $100,000 for a home. We also have SME operators and sole traders who have difficulty getting traditional finance for mortgages."
While PublicSquare has plans to put 200 people in homes over the next 18 months, with ambitions for 2,000 in the medium term, Arnold says the demand is significantly higher than even he expected.
"There's virtually no awareness of our company and our category, and we already have 4,000 households on the waitlists. Demand could easily be in the tens of thousands."
Arnold sees rent-to-buy also addressing the aspirations of the skilled visa immigration program with 40,000 placements a year forecast by the federal government.
"I think it's an enormous opportunity that could help hundreds of thousands over the next 10 years."
How rent-to-buy works
PublicSquare acts as agent and financier for the rent-to-buy client who finds a property they can afford to buy, locks in a lease agreement with the company with a 2.5 per cent up-front kickstarter payment and then pays a higher than market rental rate for their weekly lease payments.
"A portion of the weekly lease payments contributes to the purchase offset fund," says Arnold.
"It's essentially the way for buyers to build up their equity towards a purchase so that after four or five years they have well over the 10 per cent they will need to finance through a traditional mortgage. We will help them get mortgage ready and doing as much as we can to make sure they are successful."
The payout rate of the home by the client is fixed and calculated at a 3 per cent compounded annual increase on the original purchase price.
"That's even less than half the national growth rate over the last 30 years," says Arnold.
"Not including the COVID period, from 1993 to 2018, national growth rate for houses was 6.8 per cent a year and 5.9 per cent for apartments. This allows them to build up some equity, get a mortgage and buy the property off us."
All weekly payments minus bills, plus the full amount of the kickstarter payment, go towards the purchase offset. Most customers could build up between 2.5 to 3 per cent offset per year and the property can be purchased by the applicant at any stage.
"That means after four years of a lease in a PublicSquare home they will have around 10 to 12 per cent deposit and be ready to switch to a traditional mortgage," says Arnold.
"If something goes wrong, we also have a cash-out option. If they can't get a mortgage or they want to walk away debt free without any blips on their credit history, we make it really easy to do that and they can walk away with some cash."
Arnold says the new age of rent-to-buy companies emerged in the US about four years ago and they have placed 'tens of thousands of people in homes'. He estimates the market cap for the rent-to-buy sector globally to be around $20 billion, largely focused on a few operators in the US.
"In Australia, the rent to buy sector is just getting off the ground," he says.
Get our daily business news
Sign up to our free email news updates.