ENGINEERING graduates of a Brisbane university could forever change the way students understand mathematics with a new app designed to make maths a whole lot easier.
The qutbluebox $100,000+ Innovation Challenge has QUT civil engineering student and Machinam co-founder Jillian Kenny (pictured) confident her team's app will tackle students' doubts about difficult maths.
"It does this by framing maths problems in a way that allows students to connect what they're learning in the classroom to their own life and future careers," Kenny says.
"The app brings together problem-based learning, real-life context and digital technology to provide an alternative to traditional maths textbooks - one that's engaging and mapped to the Australian curriculum.
"For example, say you love fashion. You might watch a video of Heidi and Sarah-Jane from Sass & Bide talking about how they use algebra and geometry in the work they do. Then, based on what you've learned in that video, you can design you very own digital fashion line.
"So, you're working on something that's of interest to you, while at the same time learning the maths concepts you need."
Kenny and colleagues Felicity Furey and Claire Bennett are part of the six finalists in the qutbluebox competition with others including both hardware and software inventions.
The contest aims to discover and support ideas from the university's staff, students and more than 210,000 alumni across the globe.
To help turn their inventions into income-generating enterprises, qutbluebox's director of innovation and engagement Brent Watts says winners will receive more than $100,000 in prize money.
"First prize is $50,000, which is a fantastic boost for any start-up," Watts says.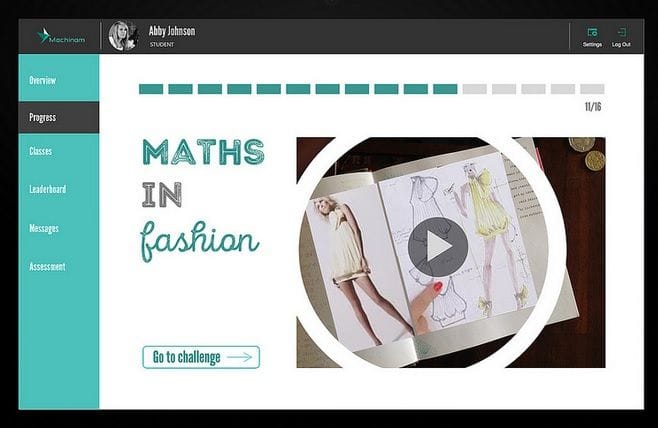 "As well as cash prizes for first and second place, there are a number of other prizes including up to $50,000 in professional services and a $12,500 cash prize for the winner of the online crowd vote.
"We've asked the six finalists to create 30-second pitching videos. So, jump online and tell us which you think is the most innovative idea."
Among the finalists is VBK Motors, a business created by three QUT students with a passion for affordable personal transportation.
IP law student Victor Vicario and final-year engineering students Blake Fuller and Karl Von Richter are developing the world's first fleet of modular personal electric vehicles, involving skateboards, long boards, scooters and bicycles.
"Electric vehicles are great provided you have the right one for the task at hand, but rarely will one electric vehicle meet all your transport and recreation needs," Fuller says.
"Our system is highly versatile and completely modular. You might have the frames of two or three of our vehicles but you only buy one set of motor and batteries, which you can quickly and easily detach from one vehicle and clip into the vehicle you want to use that day.
"Winning qutbluebox's Innovation Challenge would bring the commercialisation of our products much closer to reality. We need additional capital to get us ready for production, undertake further testing and to protect our intellectual property."
The six finalists are set to pitch their inventions live on Wednesday 14 October to a judging panel and audience.
Get our daily business news
Sign up to our free email news updates.