AS THE renewable energy industry heats up, a Brisbane solar startup has set itself apart by giving consumers the power of choice.
Redback Technologies has developed a hybrid system to manage and store a home's solar energy supply which can be monitored using a cloud-based app. Customers can either decide to store energy for personal use and avoid power outages, or sell back to the grid.
The company estimates one in five homes use solar power in Australia. The unused energy generated by panels during the day is exported to the grid for about 7c per kilowatt hour, while power usage increases at night with people having to purchase energy for up to 28c per kilowatt hour.
The company's inverter analyses energy generation and consumption to utilise stored energy during peak times, reducing reliance on fossil fuels and lowering costs.
Redback Technologies founder and managing director Philip Livingston (pictured) says the concept has been years in the making after discovering a passion for sustainable energy while working with the Peace Corps.
"We can all see in the media how the world is changing, its viewpoints on climate change and governments starting to take proactive stances on these types of issues," Livingston says.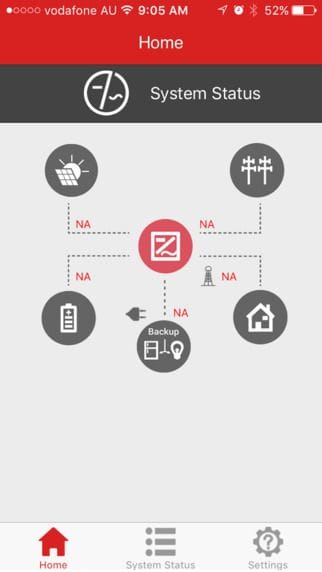 "As the populous wakes up to this, people realise that the way we produce energy and the dirty fashion we do it has to change.
"There'll be a significant updating of the infrastructure and, with the technology that's available today, it's almost like replacing Morse code with a smartphone."
Just over a year since its official launch, Redback has unveiled the second generation of its hybrid inverter offering faster installation and greater functionality.
The Single and 3-Phase Grid Tie Family and the Generation II Hybrid solar inverters use Redback's Ouija Board software to identify user preferences and external factors such as the weather to optimise energy usage.
Livingston says customers can expect an accelerated return on investment between five and six years, compared to more than 10 years with competitors that lack network connectivity.
"Energy in general is moving down this track towards solar being an economically viable solution now," he says.
"The thing that really matters is how much of the energy you generate is consumed onsite versus what you export. Self-consumption is what needs to be maximised, not the size of a battery.
"The next line of products doesn't need a battery and you can get high levels of self-consumption of solar generated electricity so the return on investment is even faster."
After working with UniQuest, Redback signed a memorandum of understanding with University of Queensland earlier this year to drive growth and commercialise its products.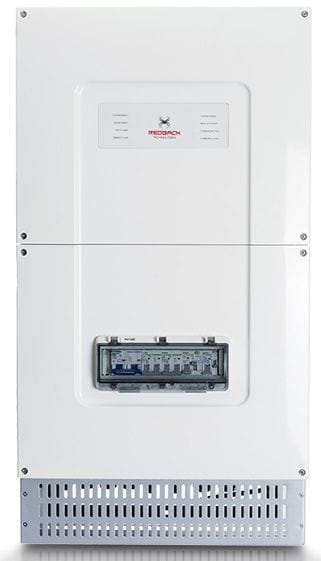 Based at the university's incubator ilab, the company is able to access research on campus and attract software development talent to its team of 20 employees. The hardware is designed in the US and manufactured in China.
In November, now defunct energy retailer Solco announced it planned to acquire Redback Investments Australia to gain a 20 per cent stake in the company.
At the time, the estimated valuation for 20% of the company would be worth between $800,000 and $2 million.
Payment was proposed to be split between a US $200,000 cash payment, with the remainder to be paid via Solco shares.
Solco rebranded as GO Energy (ASX:GOE) in a reverse takeover soon after, before backing out of the deal following a business review earlier this year. The company was placed into voluntary administration in April.
Livingston says although the valuation might have been accurate at the time, the company was able to let the non-binding agreement lapse on timelines.
"Redback was focused on building equipment that was unique and we weren't aware of those financial woes at the time of entering that agreement or really right through it," he says.
"As months passed we released product to market and investor interest grew and we were visited by the country's largest utilities, it became obvious to us that this was not a good deal for Redback.
"These decisions that we've made have led us on a path of where we are today and we're doing really well.
"I wish there was a secret recipe to success, but the reality is that it's just a lot of blood, sweat and tears and having to make these types of decisions you may regret later on."
Livingston says the software-driven nature of the company means products can be innovated while in the market, as long as it doesn't impact functionality.
"We aren't prescriptive with our products," he says.
"We're not walking consumers down this path of planned obsolescence which is the norm in our industry. We're building incredible software that will enrich a consumer's experience within our system."
Redback plans to grow corporate market share by targeting SMEs and small commercial and industrial businesses with its second generation of inverters.
Get our daily business news
Sign up to our free email news updates.
Help us deliver quality journalism to you.
As a free and independent news site providing daily updates
during a period of unprecedented challenges for businesses everywhere
we call on your support