BAO Hoang has an appetite for growth that's taken his rice paper roll empire across Australia and soon the Philippines.
The former physiotherapist teamed up with banker Ray Esquieres to remodel an Italian café and take his mum's cooking to the masses.
The friends enlisted Hoang's cousin Tin Ly to bring hospitality experience to the table, having grown up with the family business running a Vietnamese bakery.
Rolld first opened its doors in Melbourne's CBD in 2012 and within weeks was feeding almost 1000 office workers hungry for an alternative to sushi at lunchtime.
The company now has 40 stores across Australia and employs more than 400 people, with half of the network owned by franchisees.
As many as 15 locations are set to open in coming months in Melbourne, Sydney and shopping centres in Queensland to boost brand awareness for its range of rice paper rolls, soup, noodles, salad and Viet baguettes. Rolld has also recently introduced a catering service to extend its reach.
Hoang says it hasn't been easy to maintain a balance between Rolld's family values and its expansion plans.
"Like any business trying to grow aggressively, the two biggest challenges are people and funding," Hoang says.
"At the end of the day, I don't think you can hold on to the notion of being an entirely family-run business but we pride ourselves on treating everyone in our business like they are part of the family.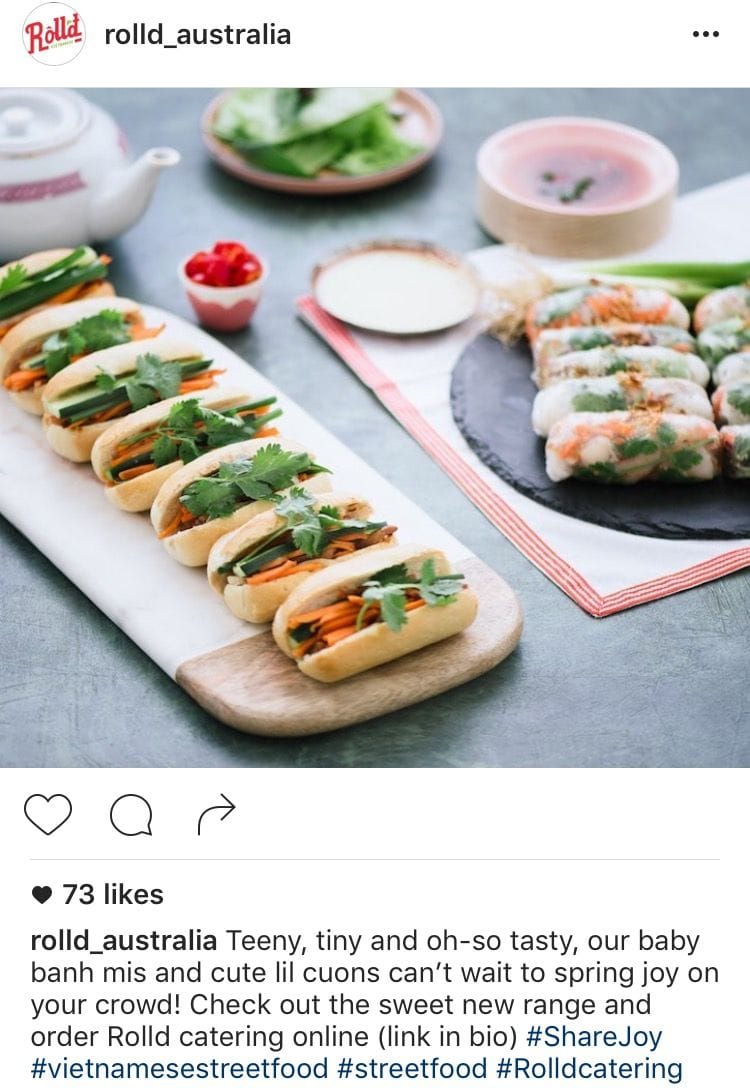 "What we need to do and continuously do within our system is reinforce that message."
At the peak of the company's growth strategy, Hoang decided to launch Mama's Buoi. The sister food retail brand offers Vietnamese home cooking as opposed to street food.
Mama's Buoi has a venue at Melbourne GPO with another location planned for Hawthorn, as well as a Surry Hills restaurant and a location in Crows Nest on the way in Sydney.
Hoang says the concept was a way of introducing new dishes to Australians that weren't compatible with the Rolld model.
"We developed Mama's Buoi as a restaurant and bar with higher spend, more dwell time being able to enjoy the meal with people and a home-based experience," he says.
"We've spent the last two years fine-tuning the system and that's taken a bit more time and energy and obviously distracted the Rolld business along the way as well.
"We've got a great model there now and a great offering, so we're reasonably more selective with expansion.
"It won't be as aggressive in terms of growth like Rolld, but we'll probably roll out 30 in the next five years or so."
The next challenge for Rolld is international expansion after setting its sights on the Philippines. The venture has been 12 months in the making, with the company securing The Cravings Group as master franchisee.
"It's a bit of a tester into an Asian market for us, but an Asian market we know really well," Hoang says.
"If it works and we put a lot of resources behind it, I think it would open up a lot of doors for us throughout Asia and the rest of the world as well."
The first Philippines venue is expected to open in September.
Get our daily business news
Sign up to our free email news updates.